GREAT FESTIVAL COMMEMORATING GOD YEAR 2020 AT THE CAO DAI HOLY SEE
GREAT FESTIVAL COMMEMORATING GOD YEAR 2020 AT THE CAO DAI HOLY SEE
Updated 2020-02-06 10:23:31
(From Tay Ninh Holy See Feb 02, 2020 – News and photos from Huu Loi, Le Cuong and Caodai TV group)
The Great Festival Commemorating God in the Year of the Rat 2020 has proceeded according to the Sacerdotal Council's Program as follows:
The 8th of January Canh Ty (Feb. 01-2020)
+ 08:00: - Opening Ceremony of 33 exhibition booths on the communal plaza in front of the Temple. Cardinal Thuong Tam Thanh, Chairman of the Cao Dai Sacerdotal Council delivers the opening speech.
After the ribbon-cutting ceremony, symbolizing the opening of the Festival, Cardinal Thuong Tam Thanh guided all invited guests to visit the 31 exhibition booths.
+ 17:00: Cardinal Thuong Tam Thanh and the Cao Dai Sacerdotal Council welcomed guests from the Central government, from Tay Ninh province and from provinces and cities all over the country. Dinner hosted by the Sacerdotal Council in the Auditorium.
+ 18 pm: As usual, Cao Dai adepts pray at the Holy Mother Goddess Temple, chanting the Maitreya and Sutra of Suffering prayers.
+ 18:30: - Dignitaries and invited guests arrive at the Grand Stand in the communal plaza in front of the Great Temple.
+ 19:00: - The Parade begins with "Long Mã" or lion dance, followed by acrobatic and dancing teams and the "Rong Nhan" (or Dragon dance) .
The ceremony ended at 20 o'clock.
Besides Vietnamese guests, this year there were a few foreign friends to attend such as:
1. Prof. Joe Hobbs, University of Missouri, USA
2. Prof. Michael Wesch, Kansas State University, USA, and family
3. Mr. Patrick Scott, Freelance journalist and family
+ 12 midnight (00 hours on the 9th of January Canh Ty (February 2, 2020): High Mass performed at the Great Temple. The number of adepts attending the High Mass was estimated at over 20,000 people.
Here are some photos of the ceremony: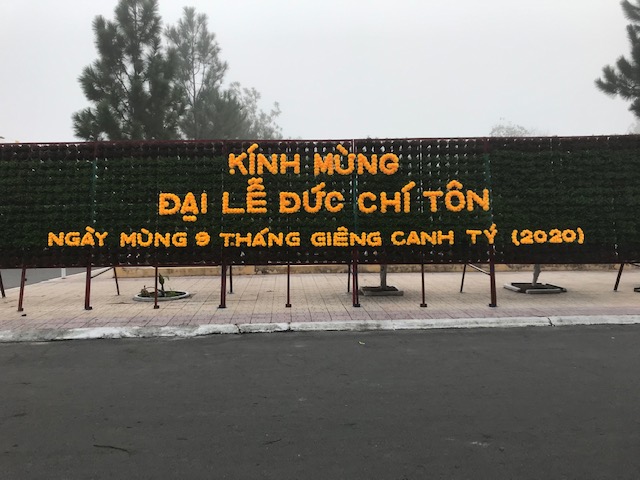 FOREGN DELEGATION VISITED THE GREAT TEMPLE AND
CARDINAL THUONG TAM THANH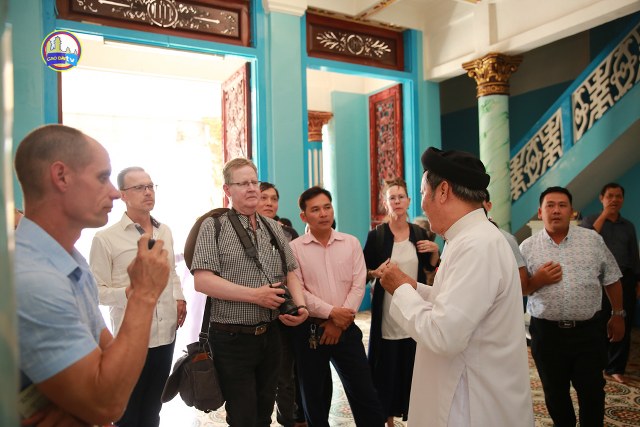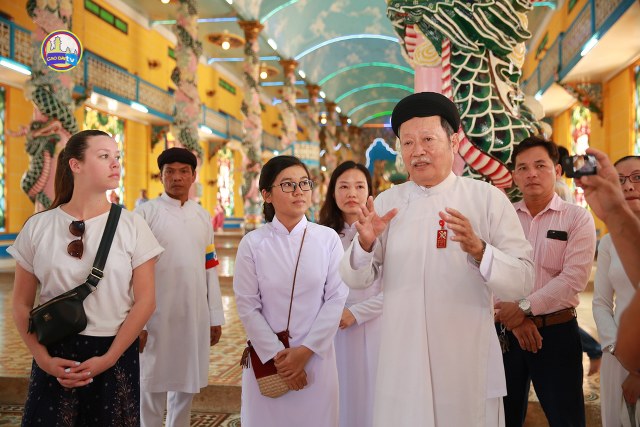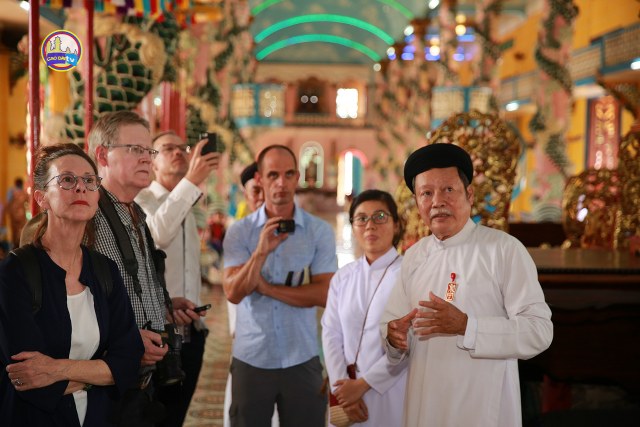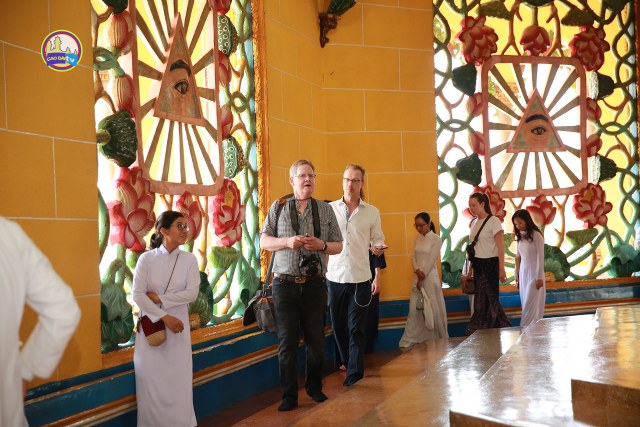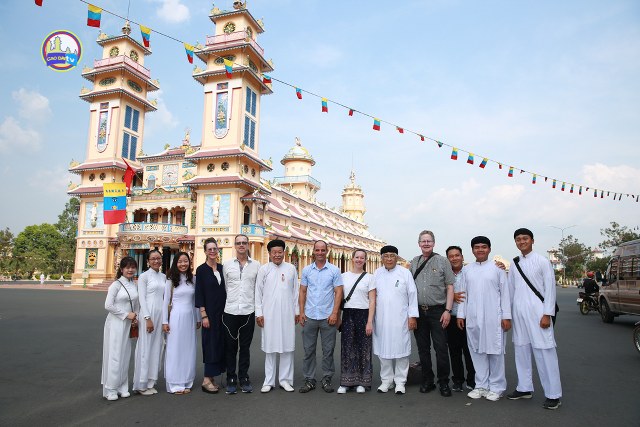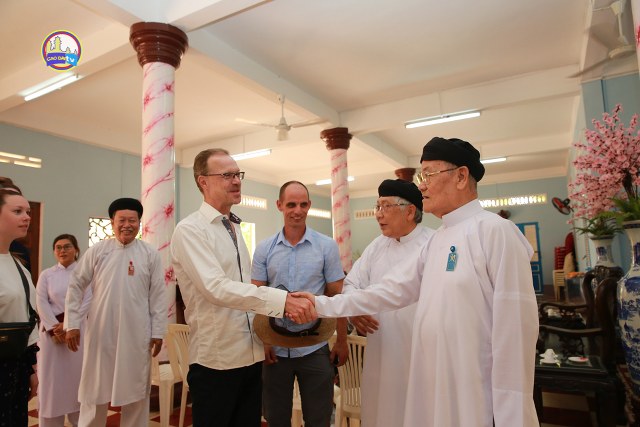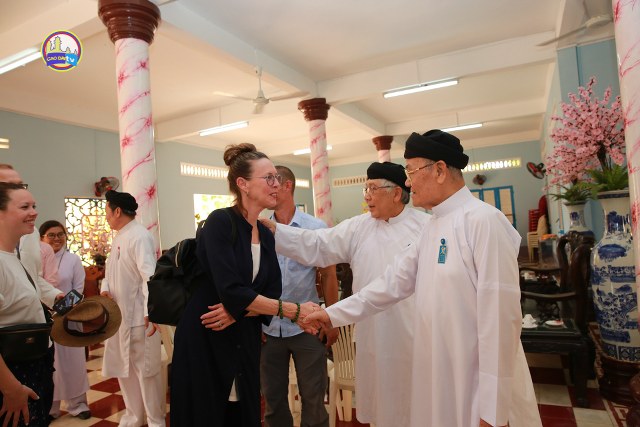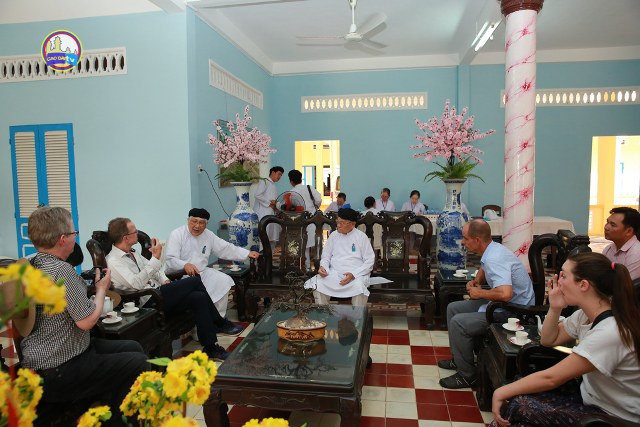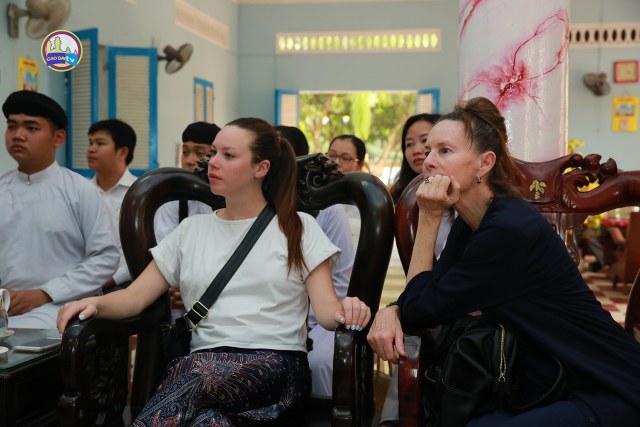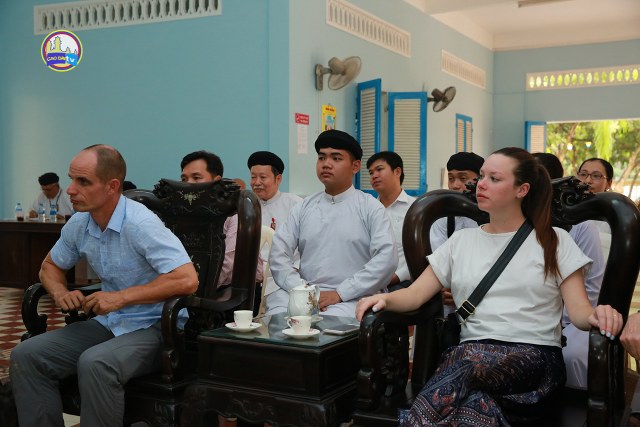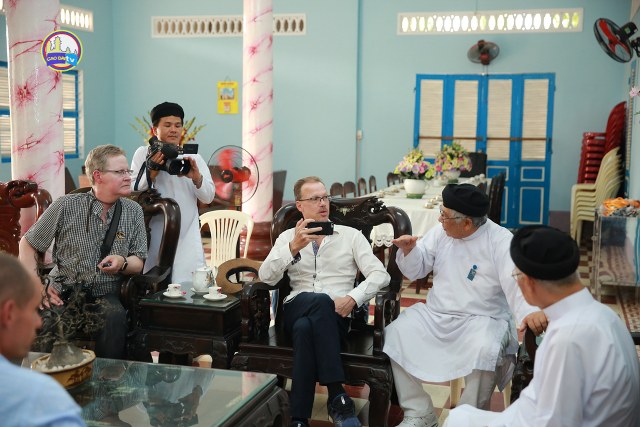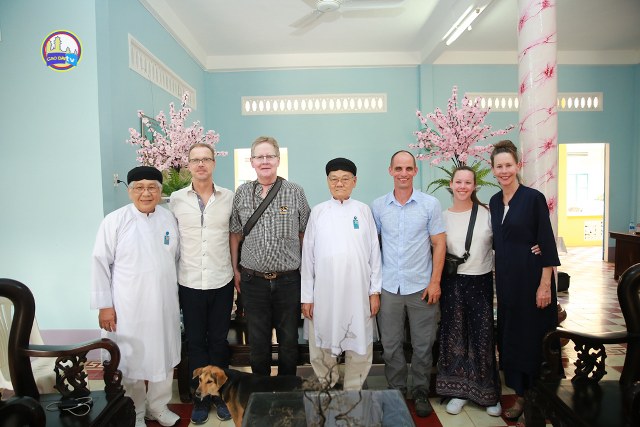 OPENING CEREMONY OF THE GREAT FESTIVAL COMMEMORATING GOD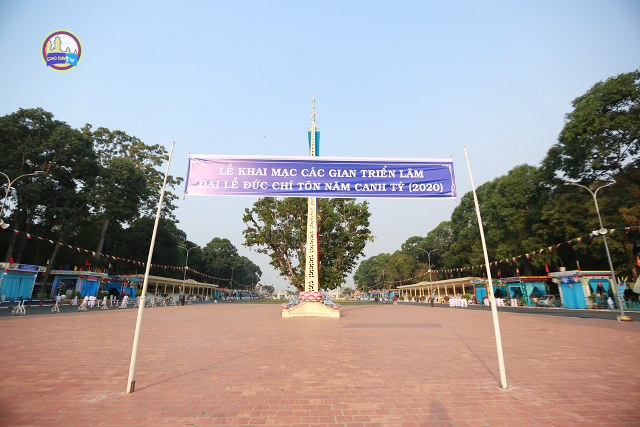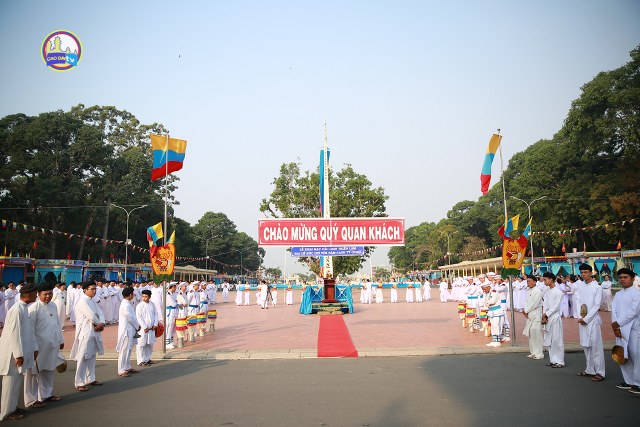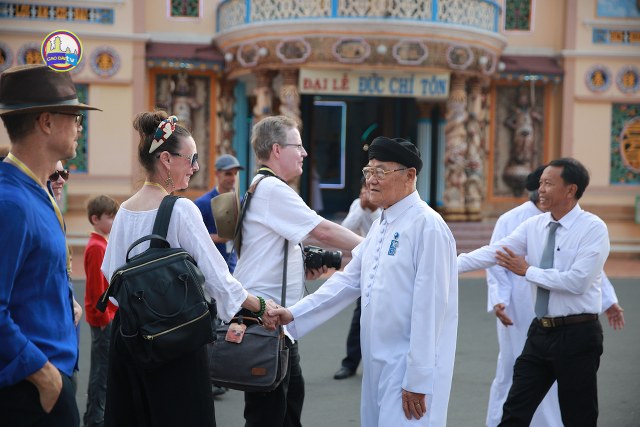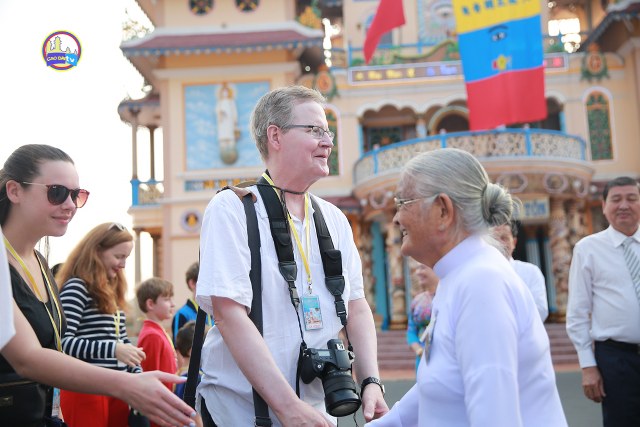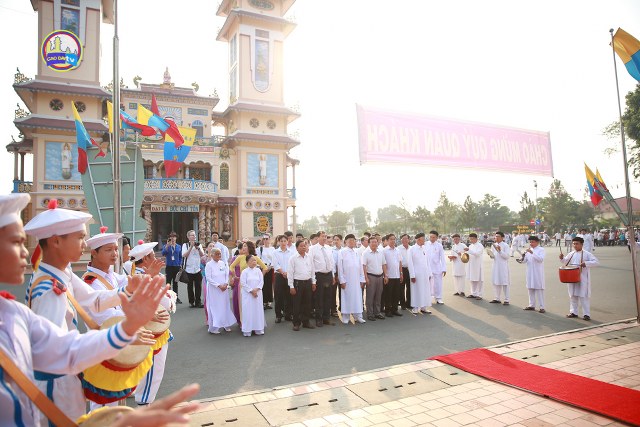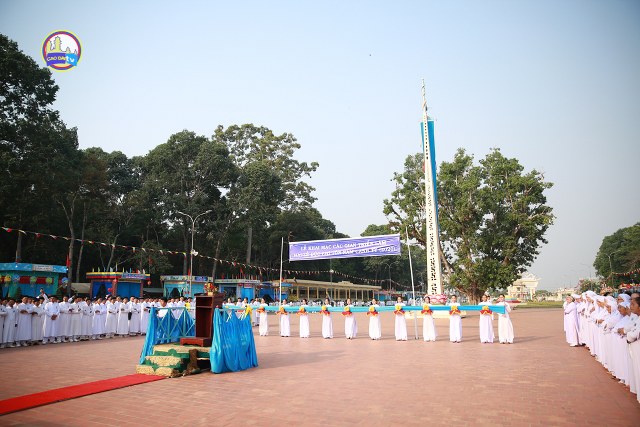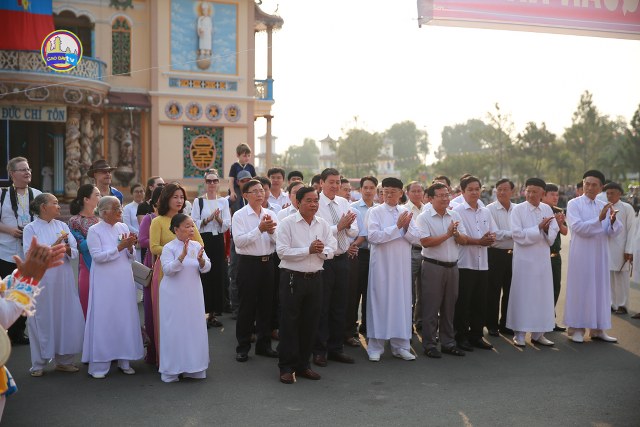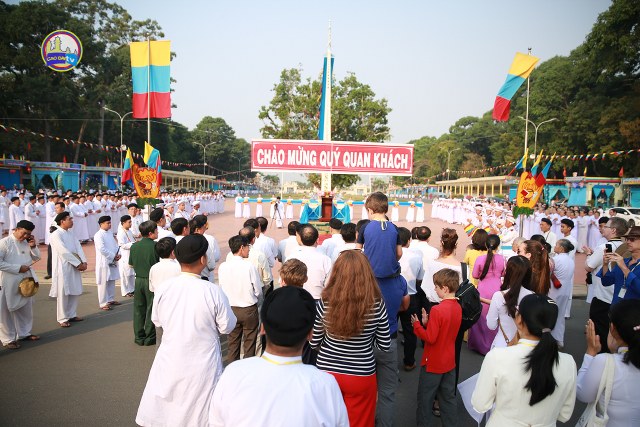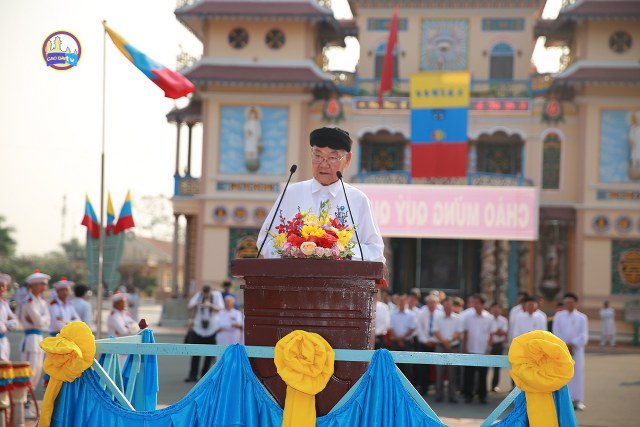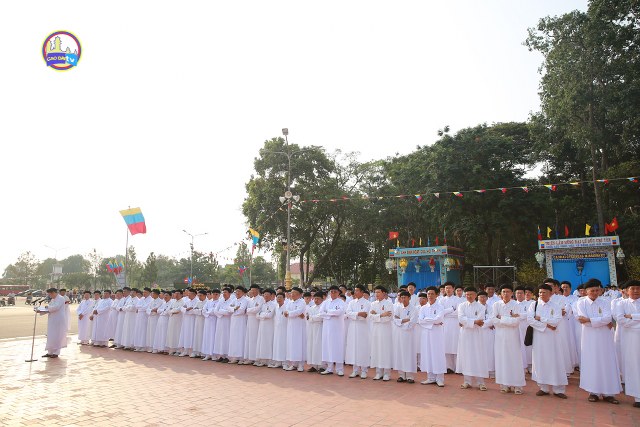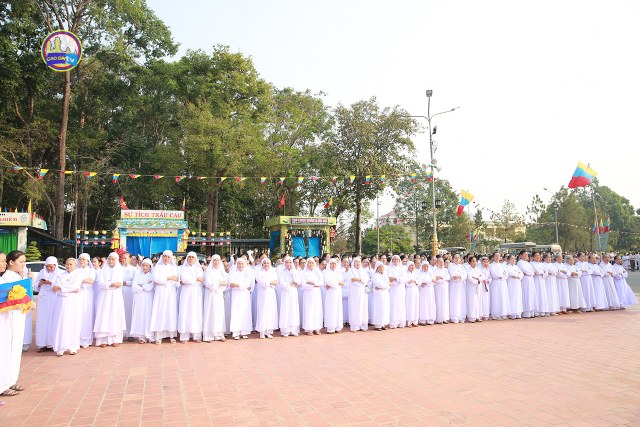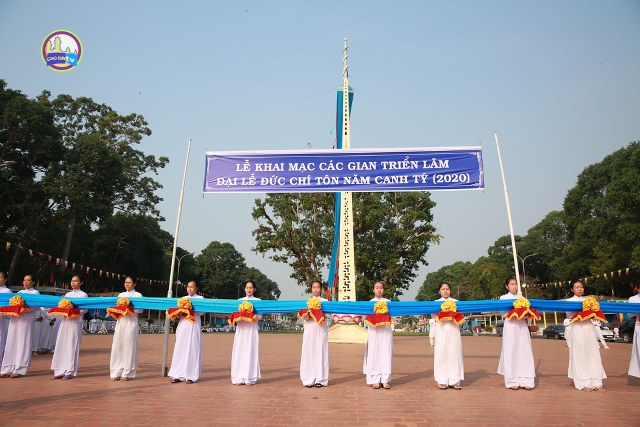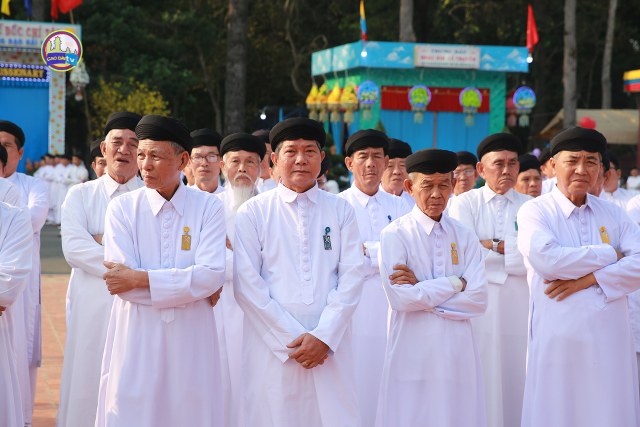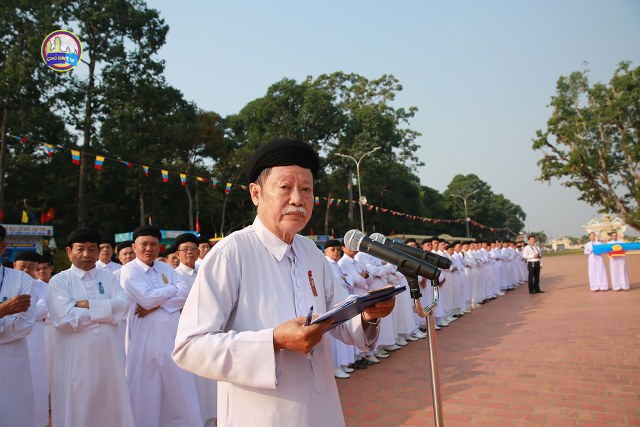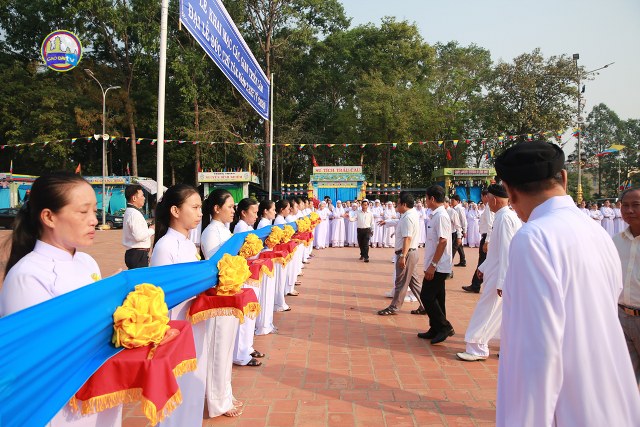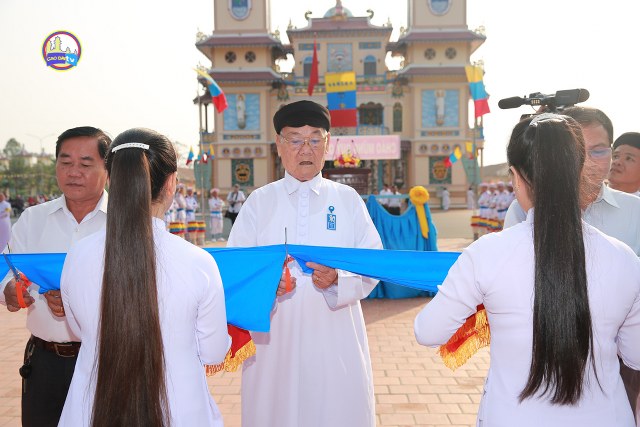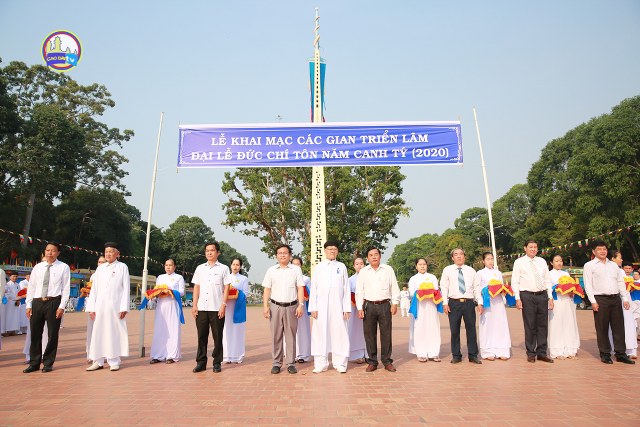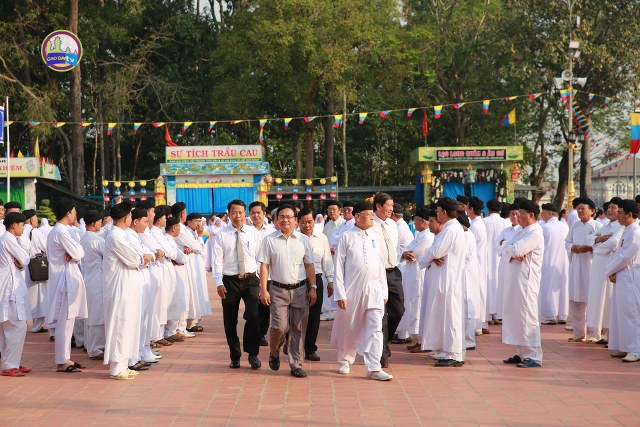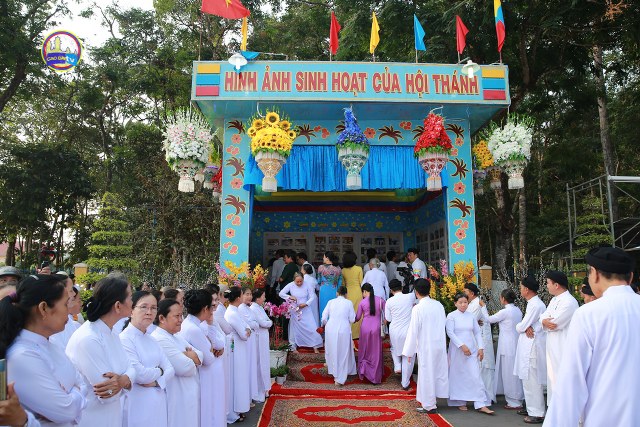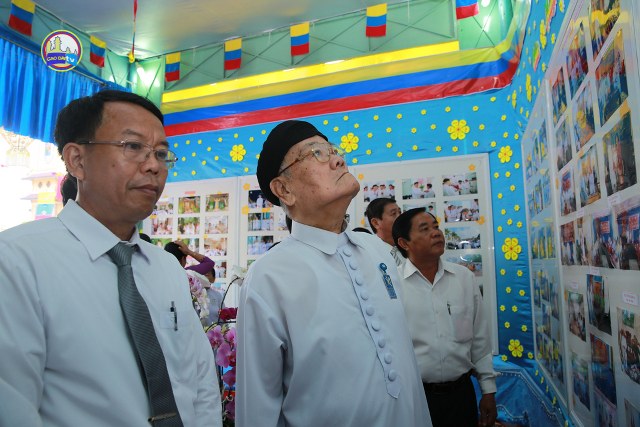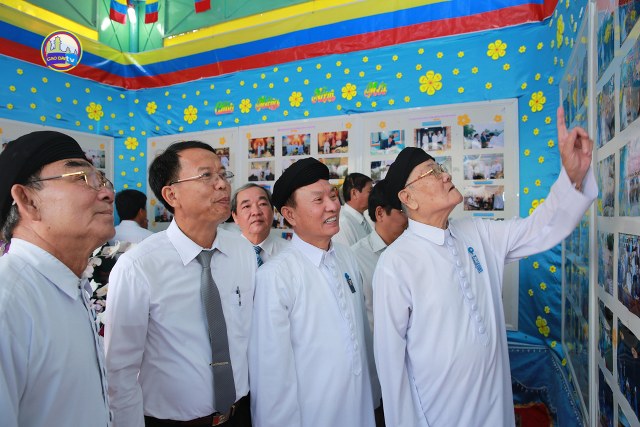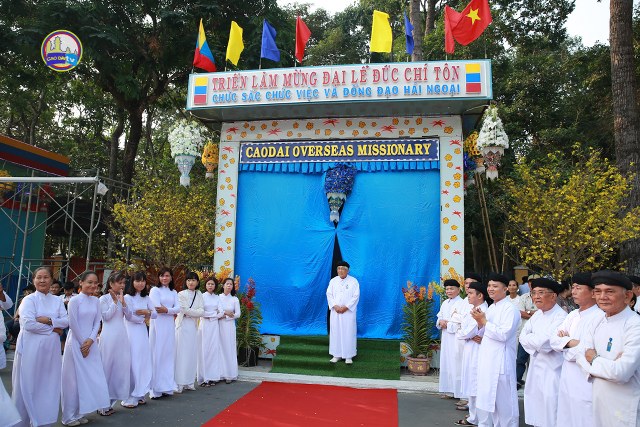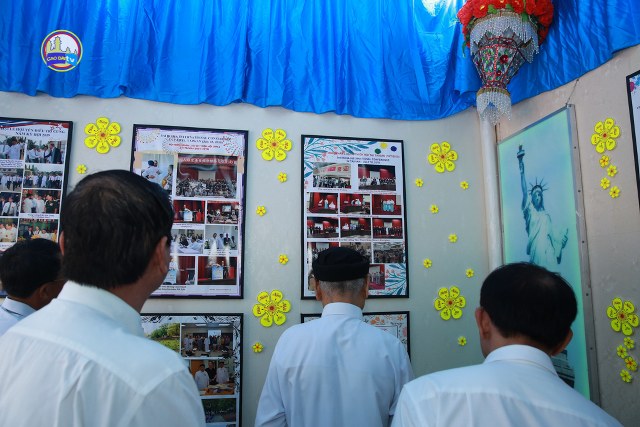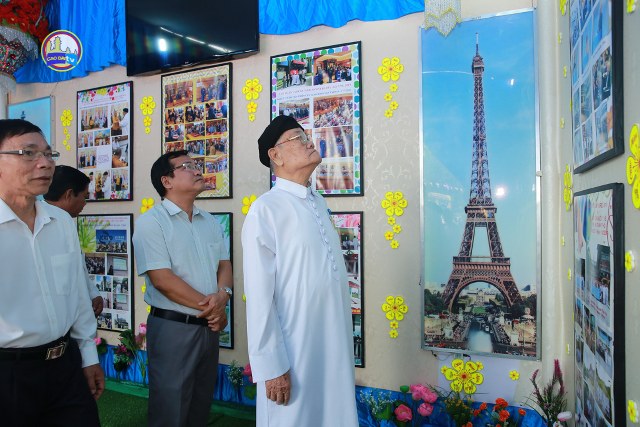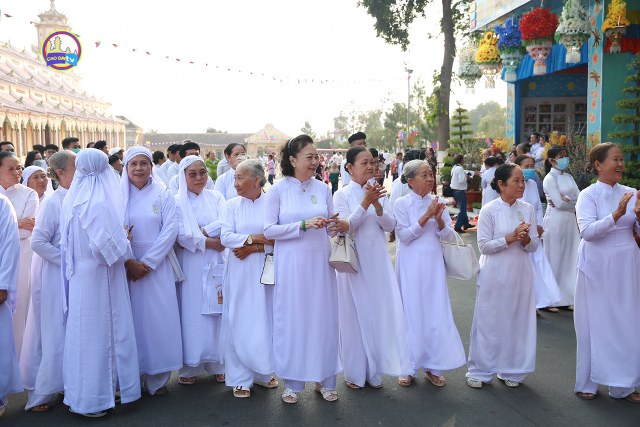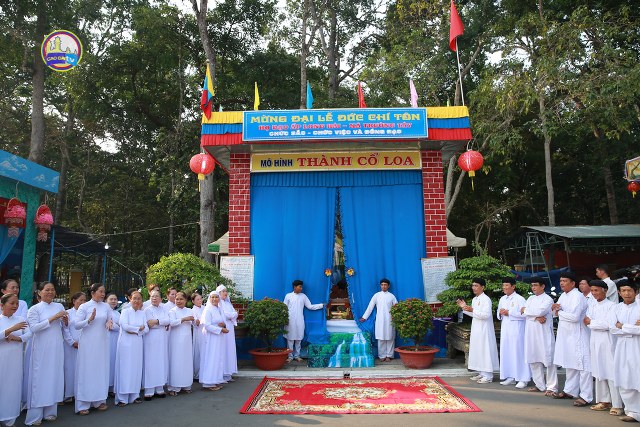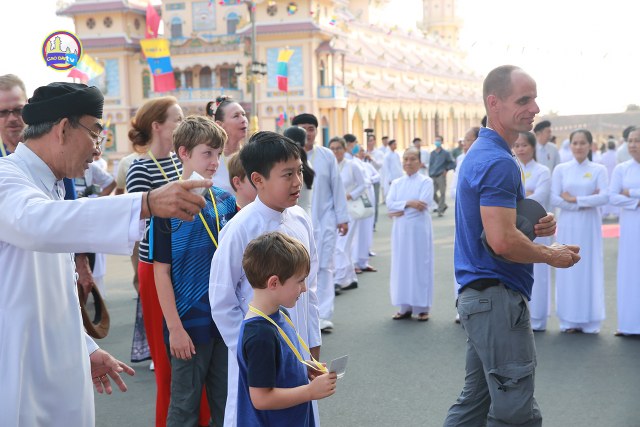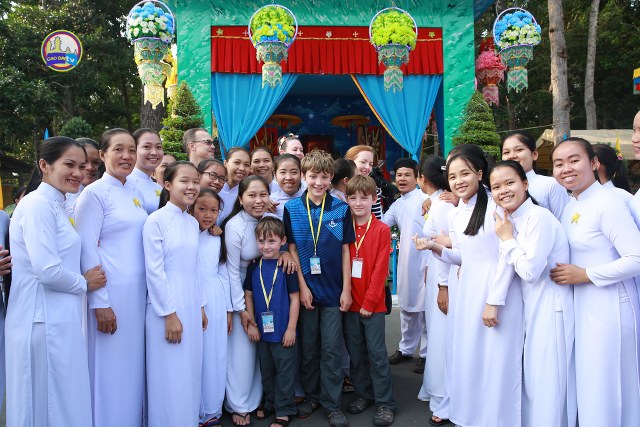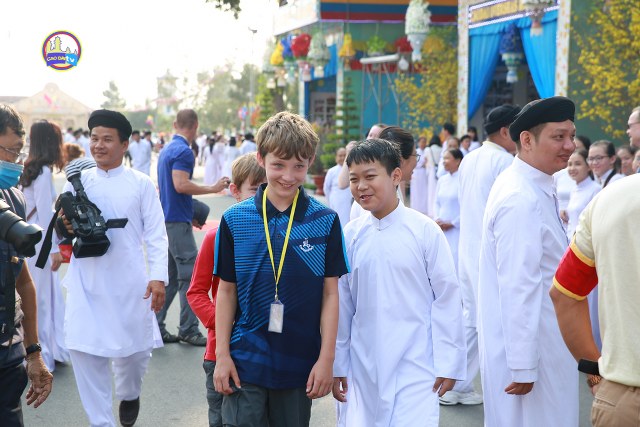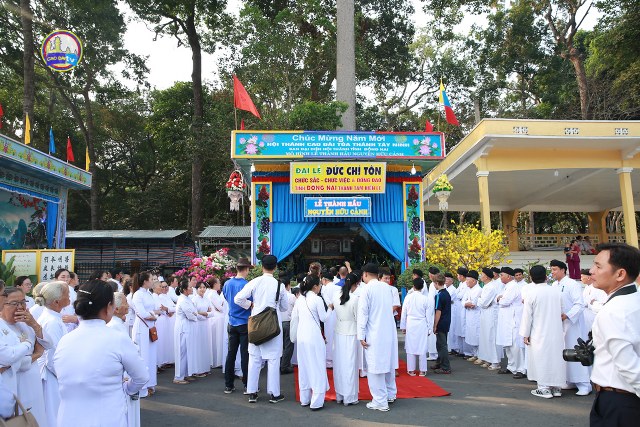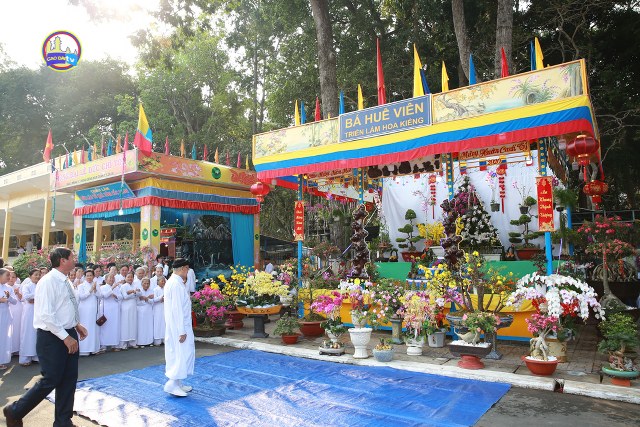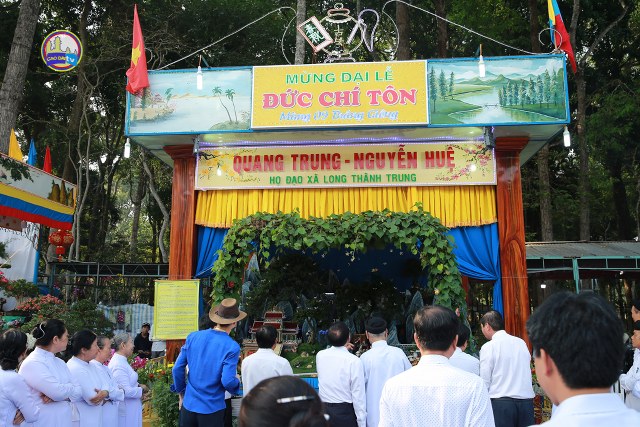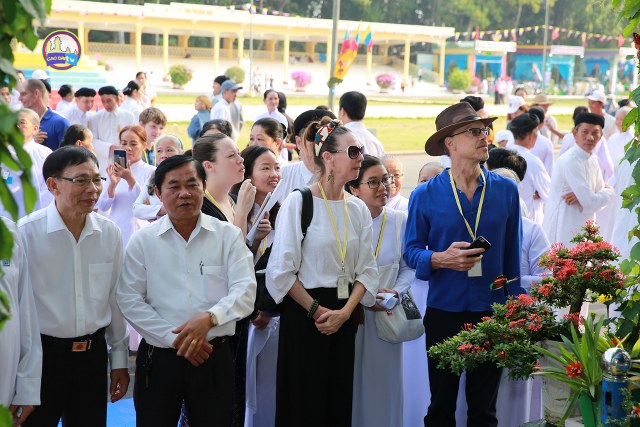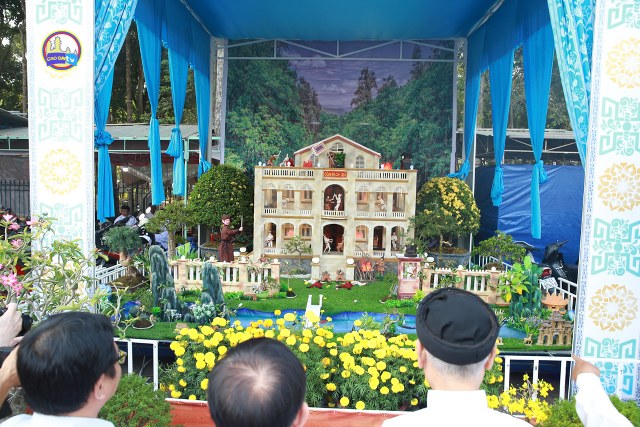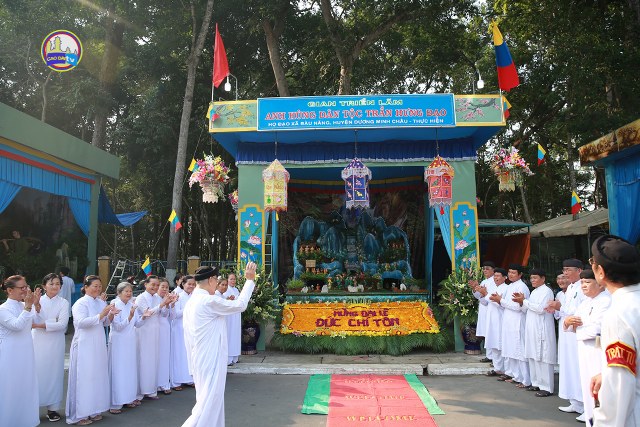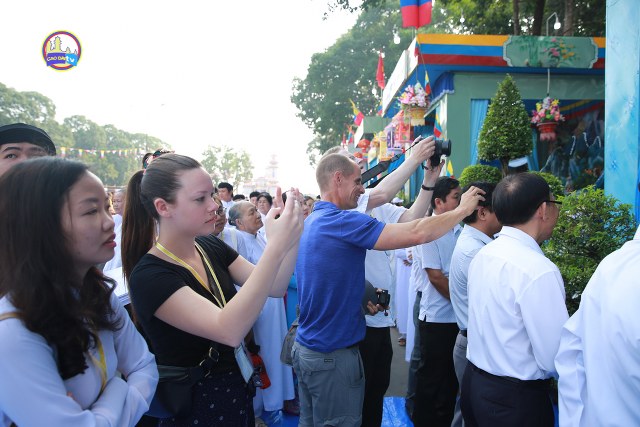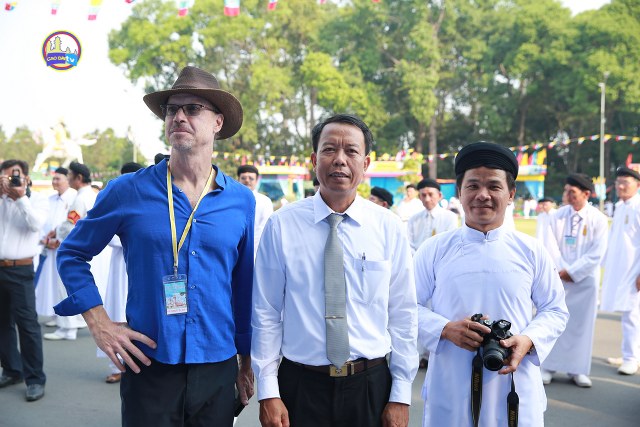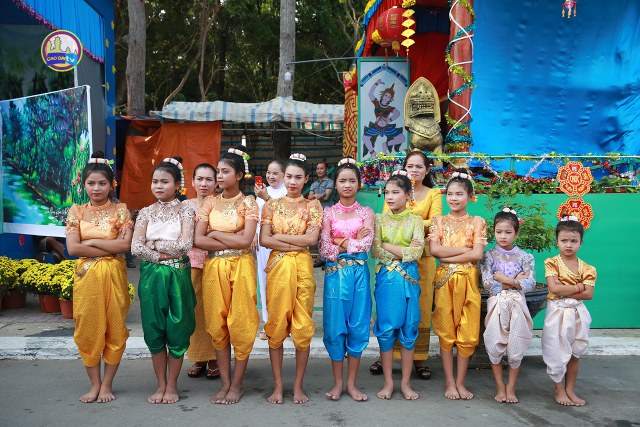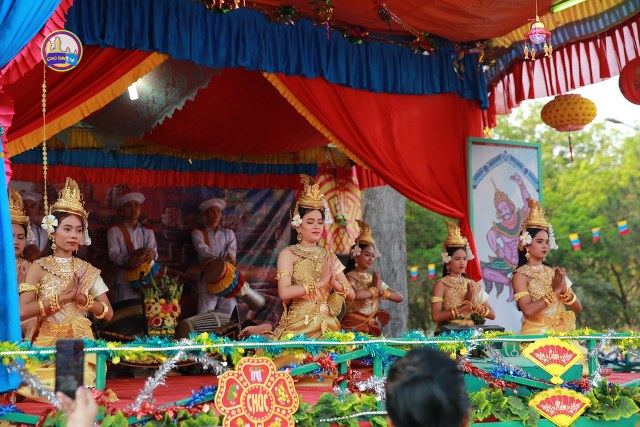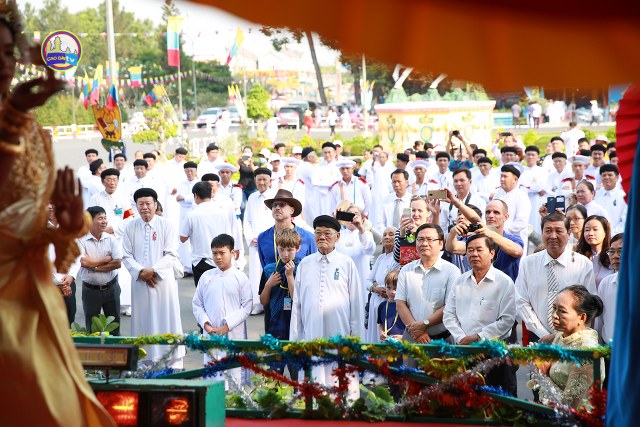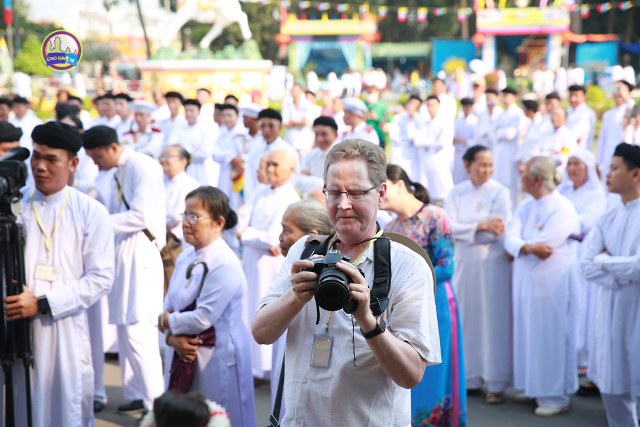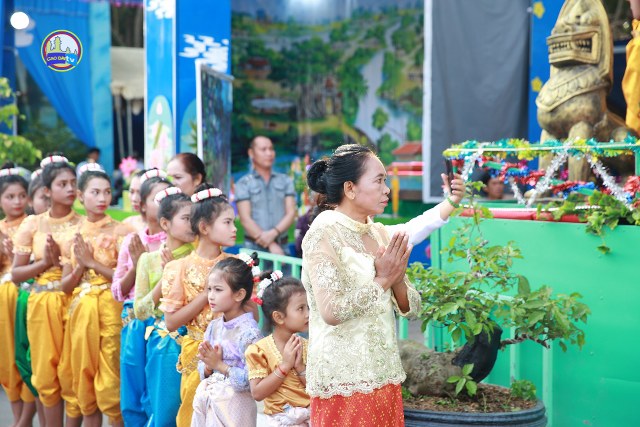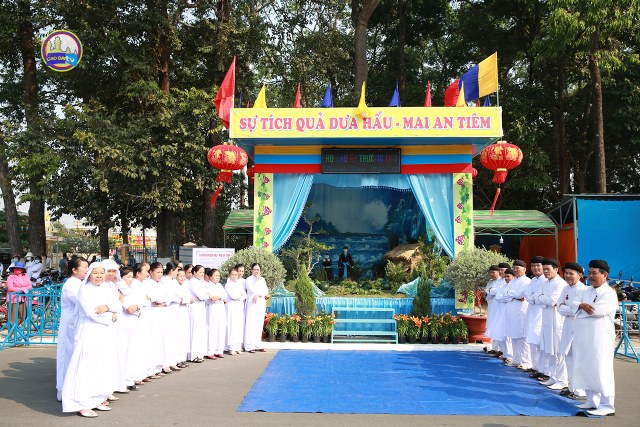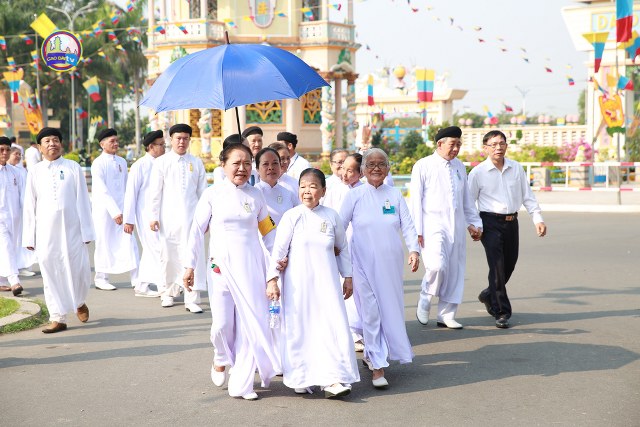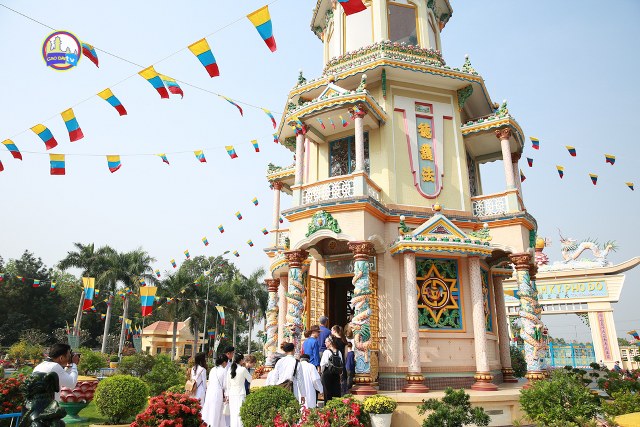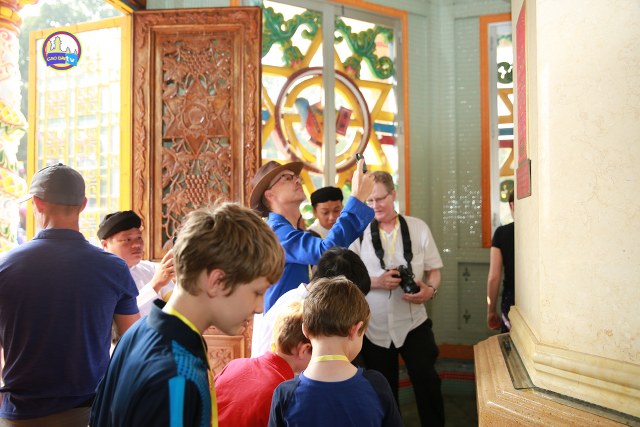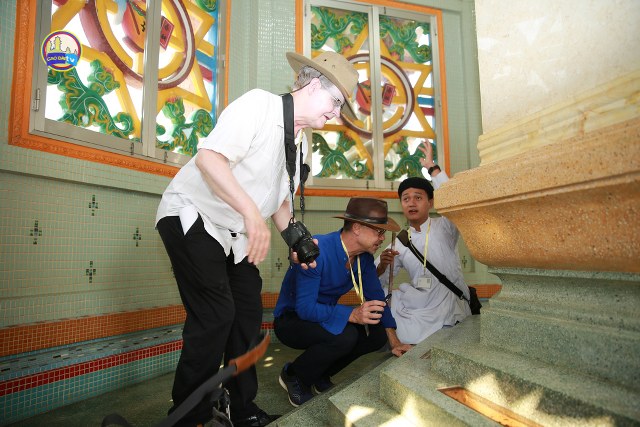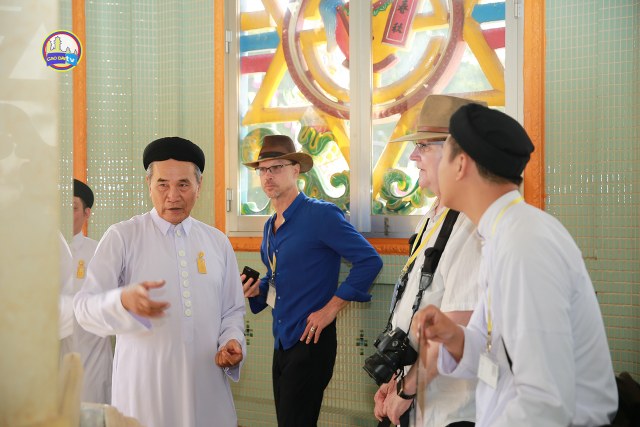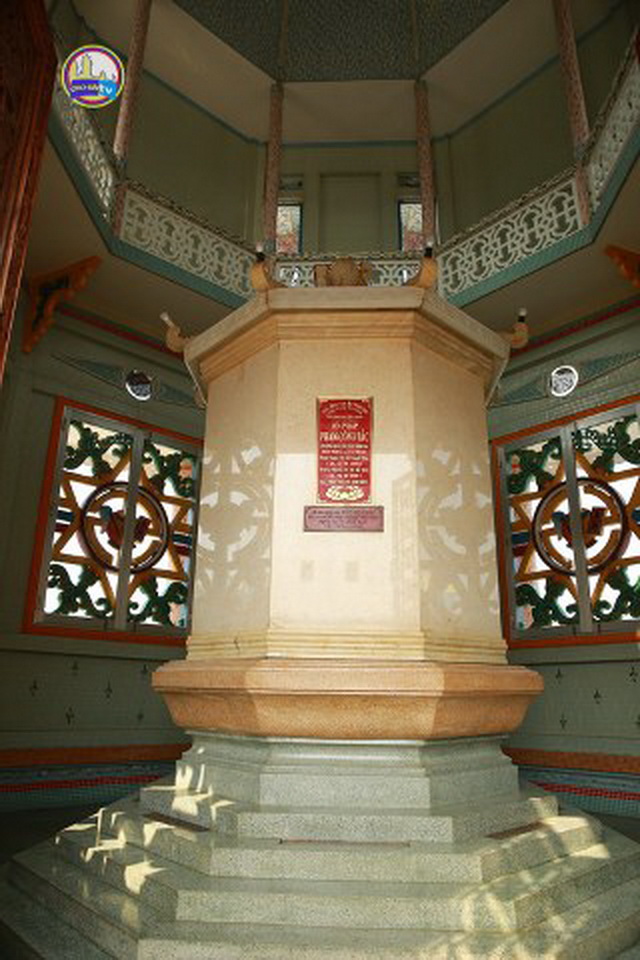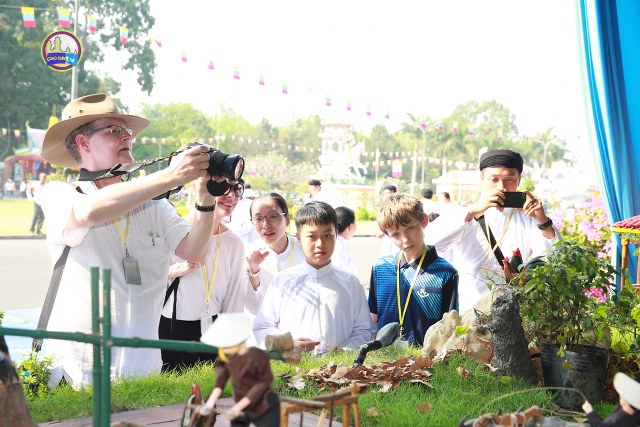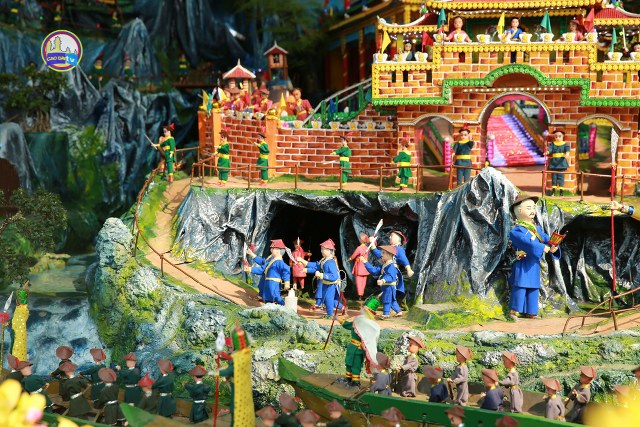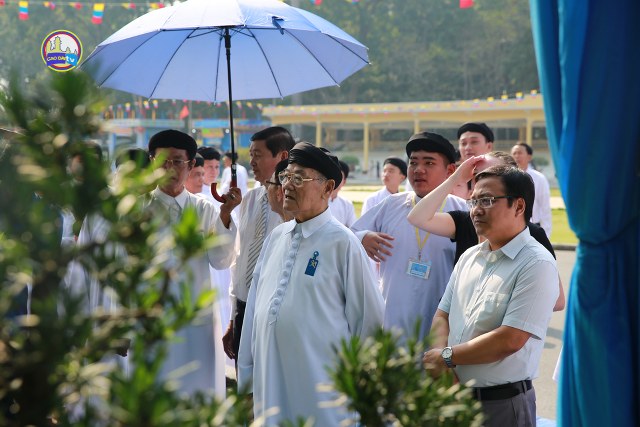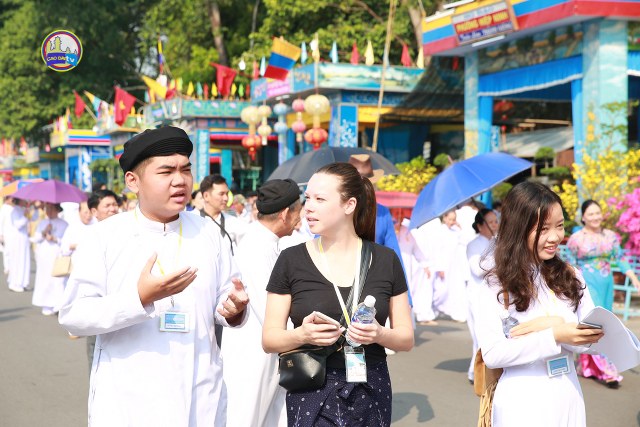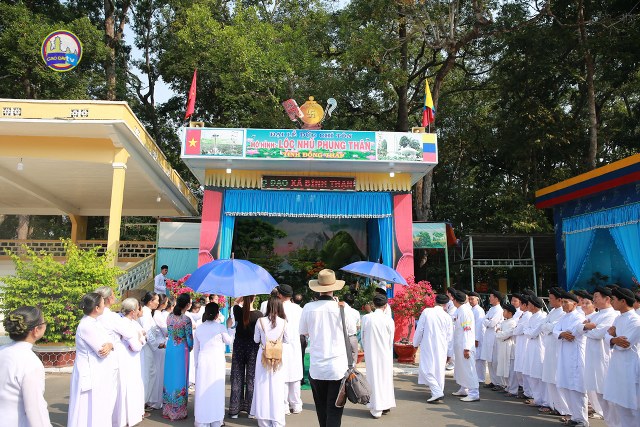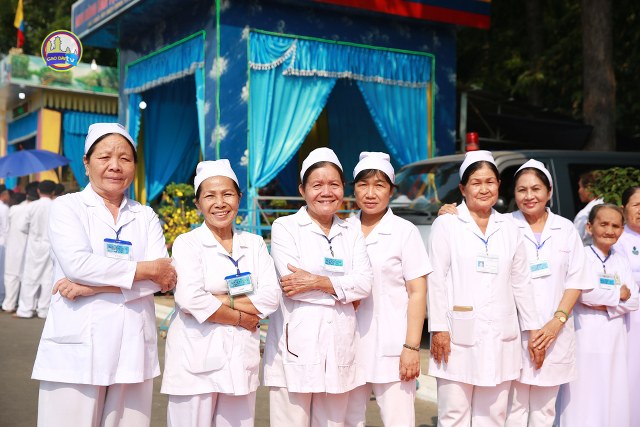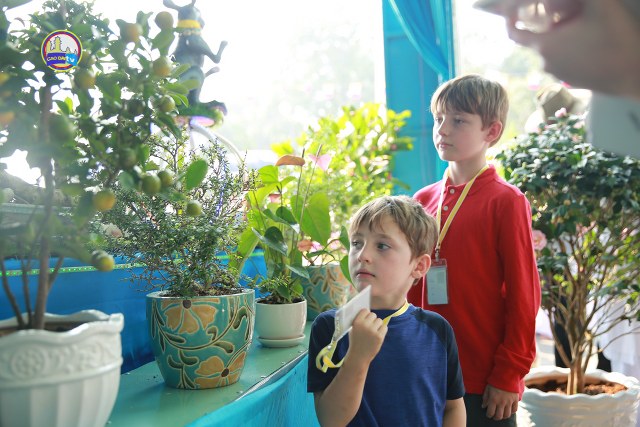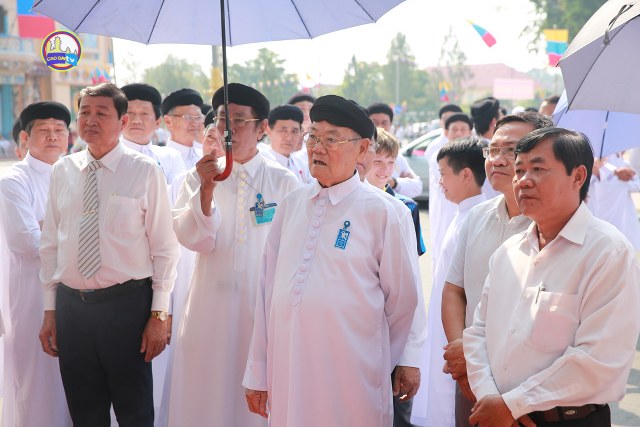 FOREIGN DELEGATION VISITED HỘ-PHAP'S RESIDENCE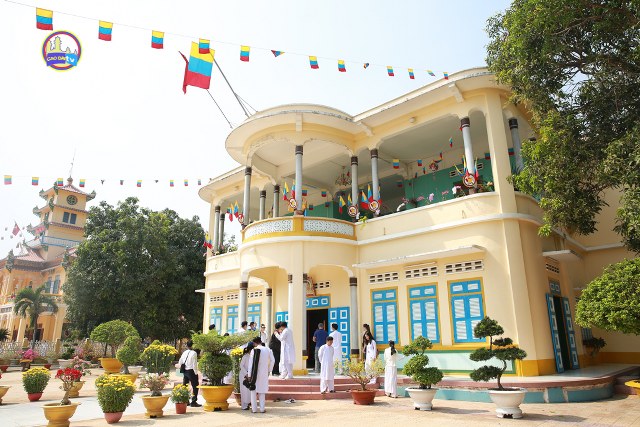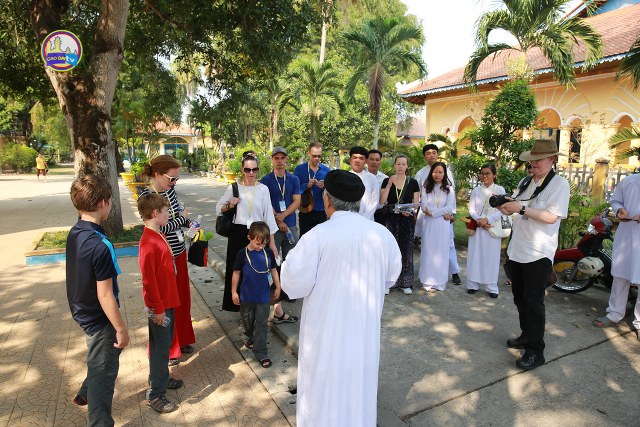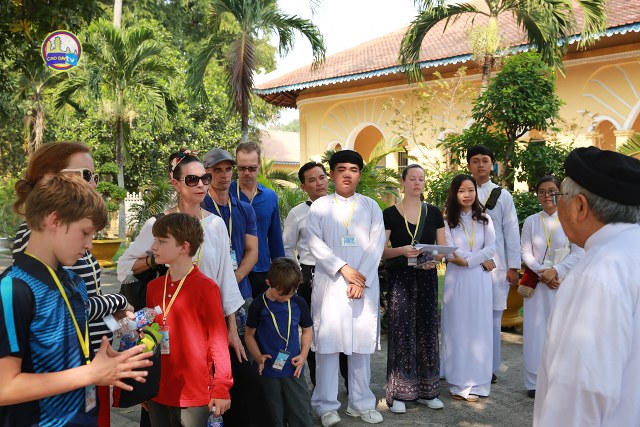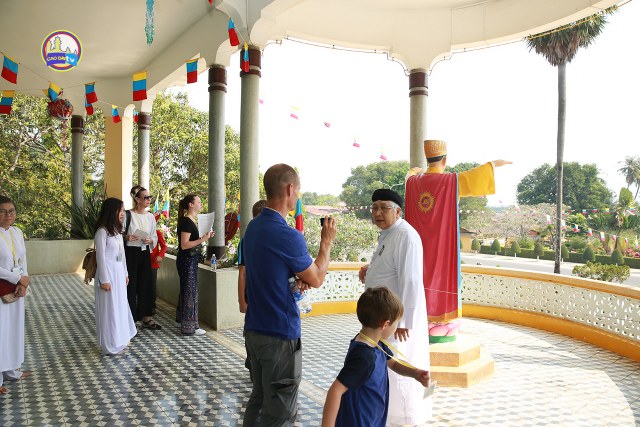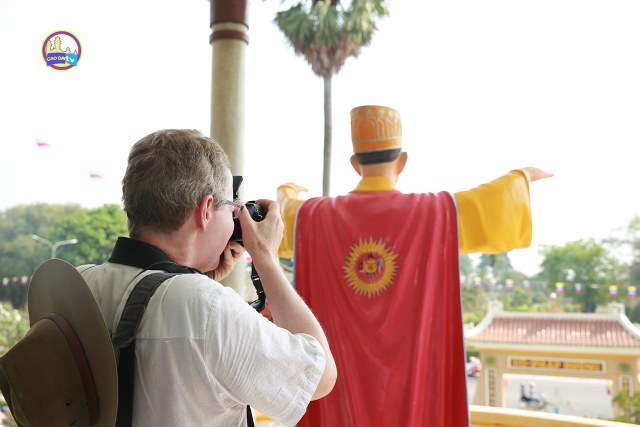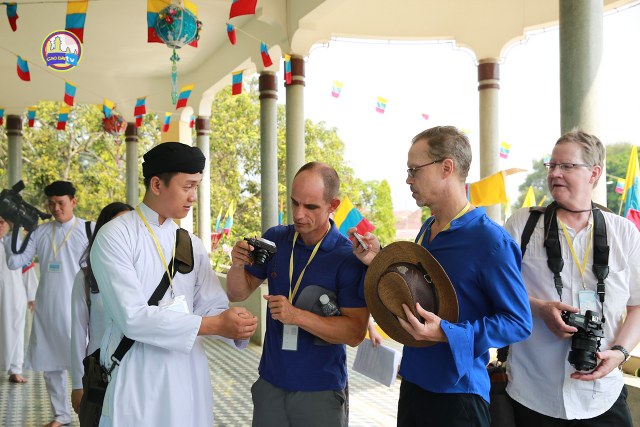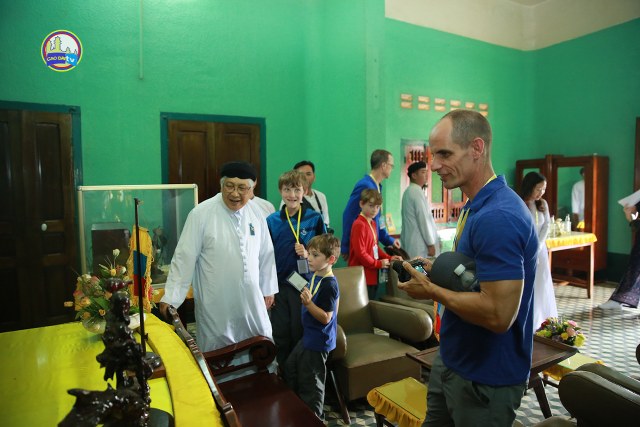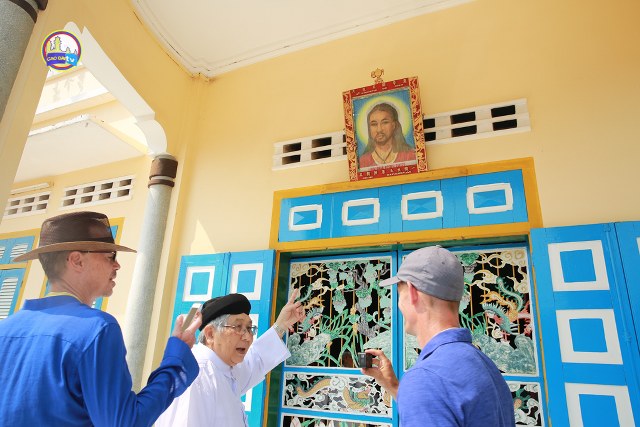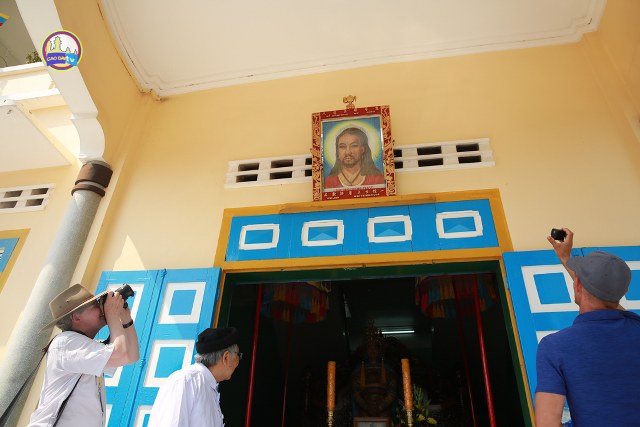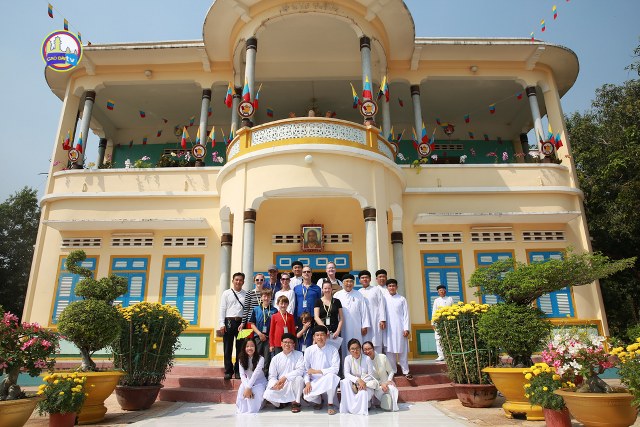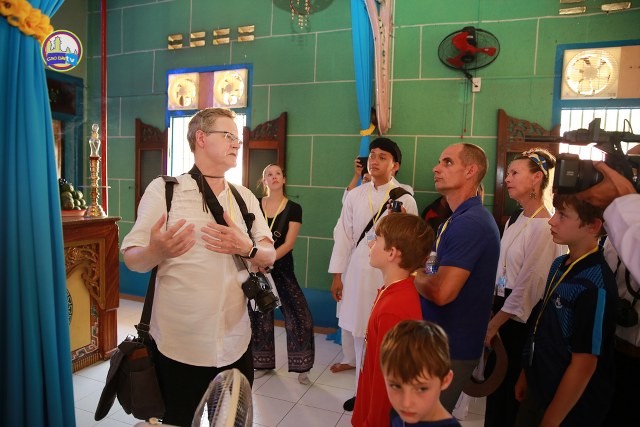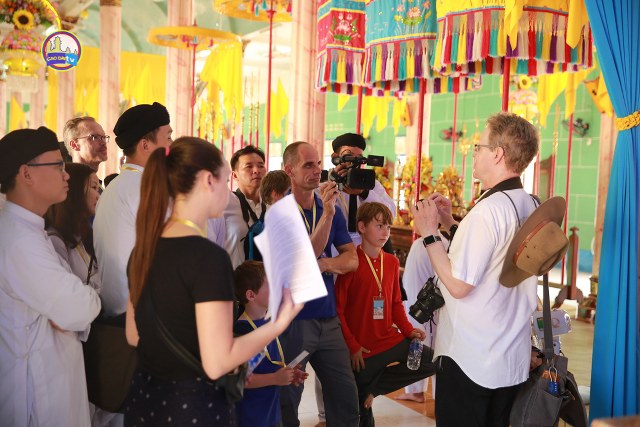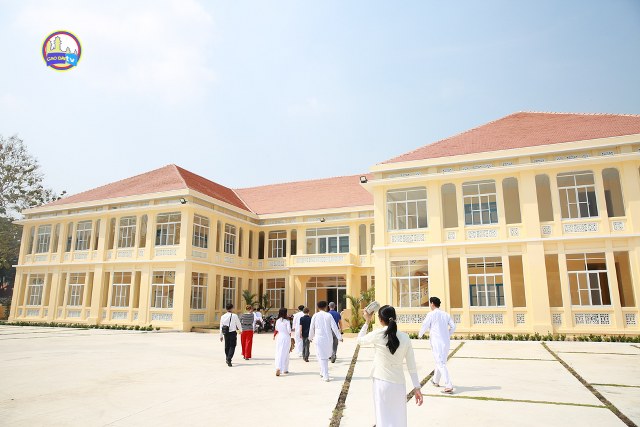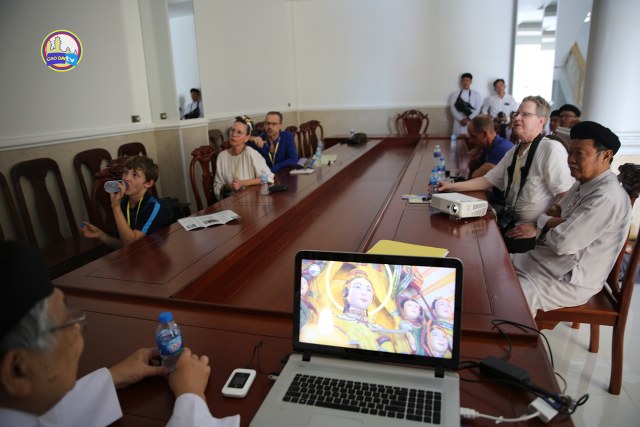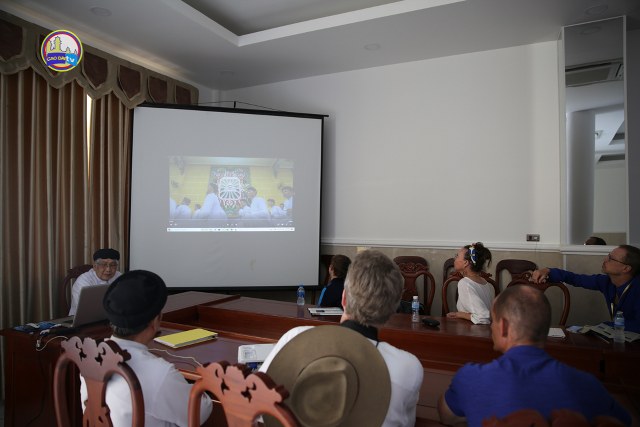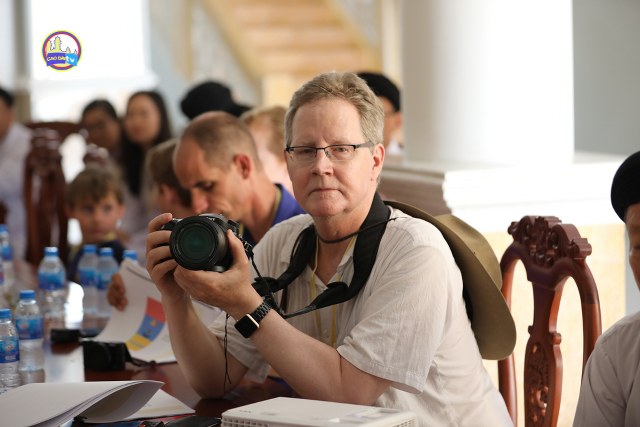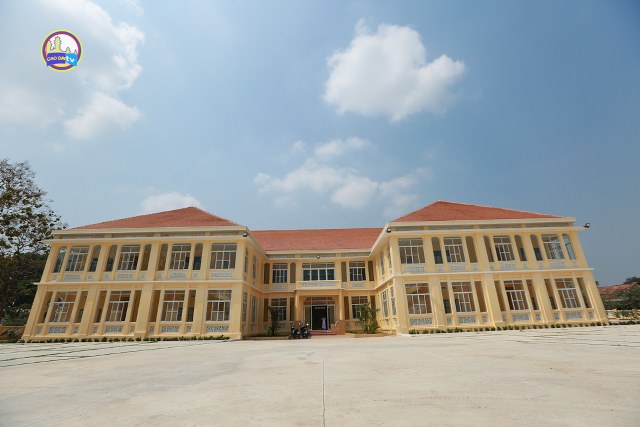 WELCOME GUESTS AT THE POPE'S RESIDENCE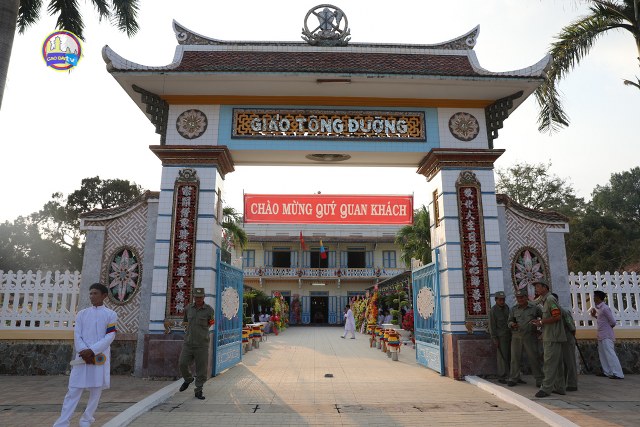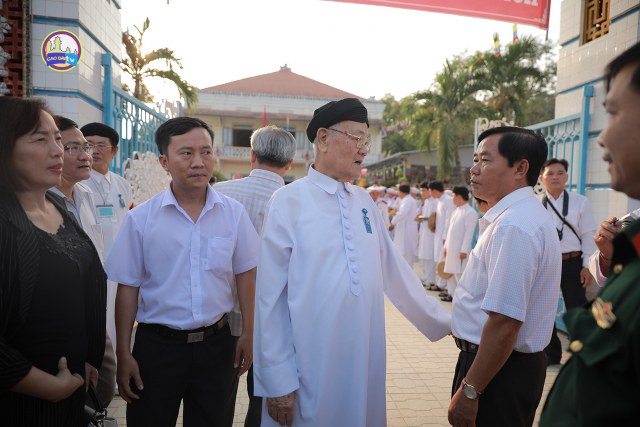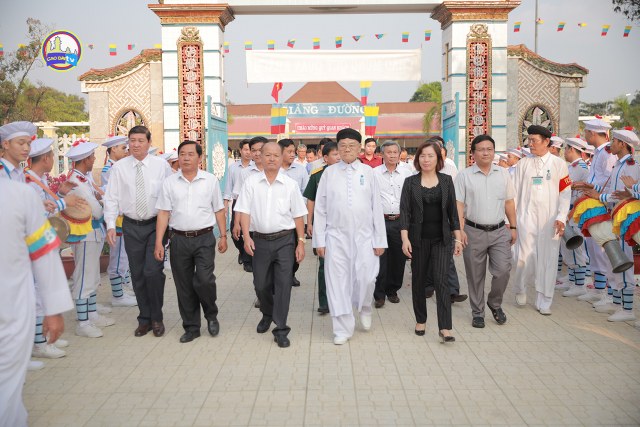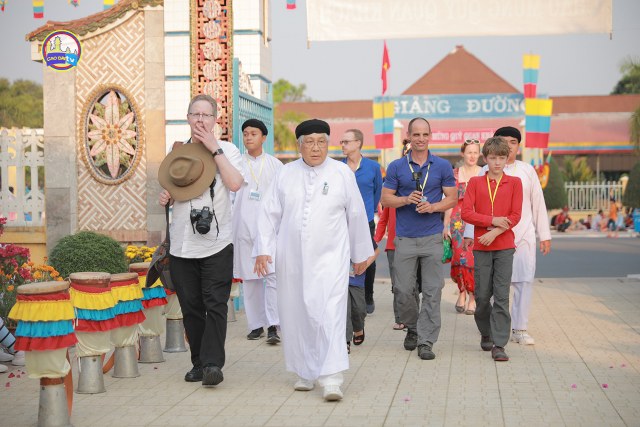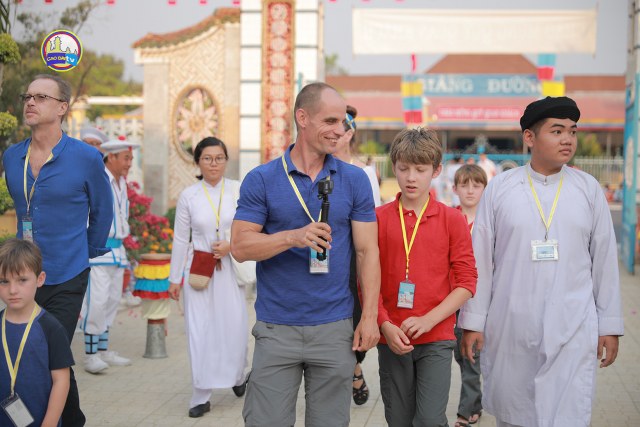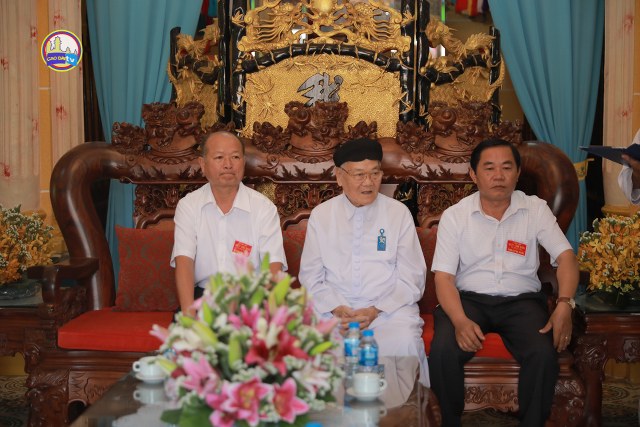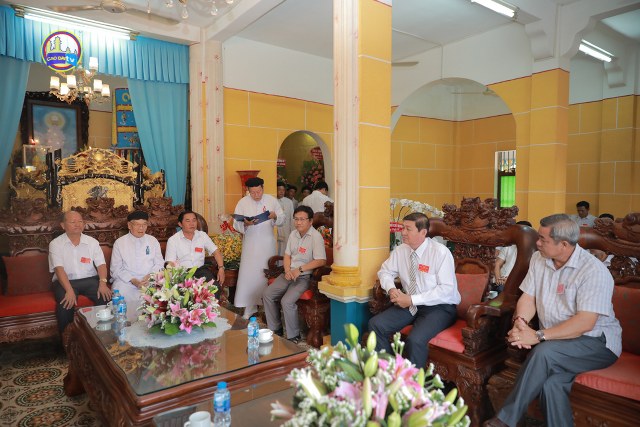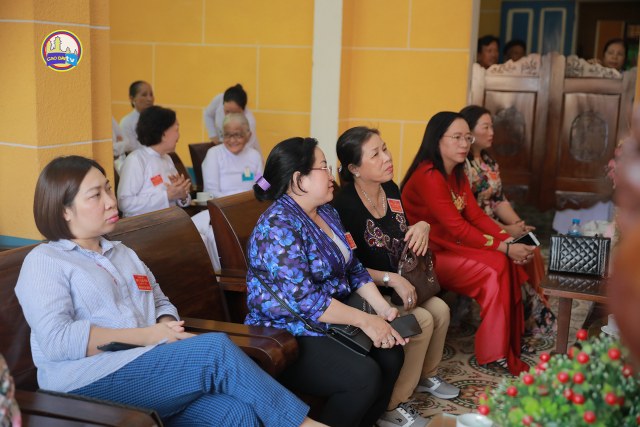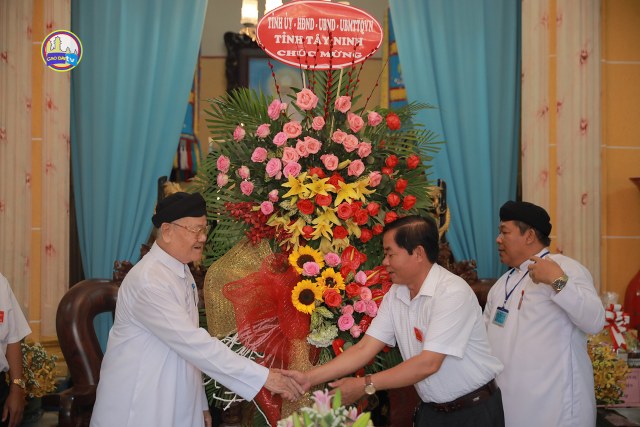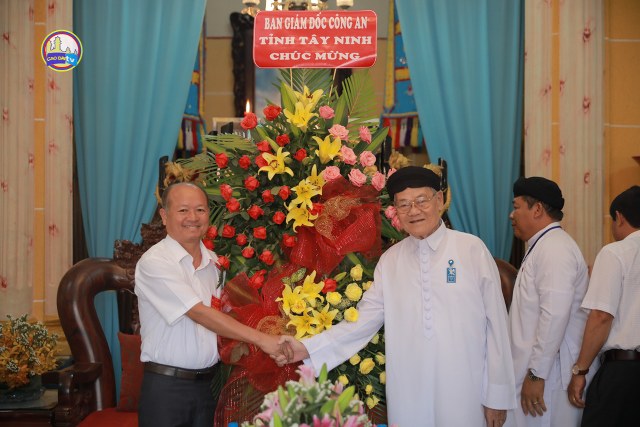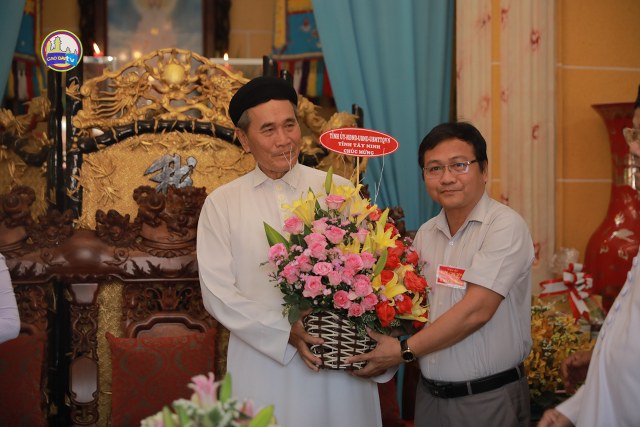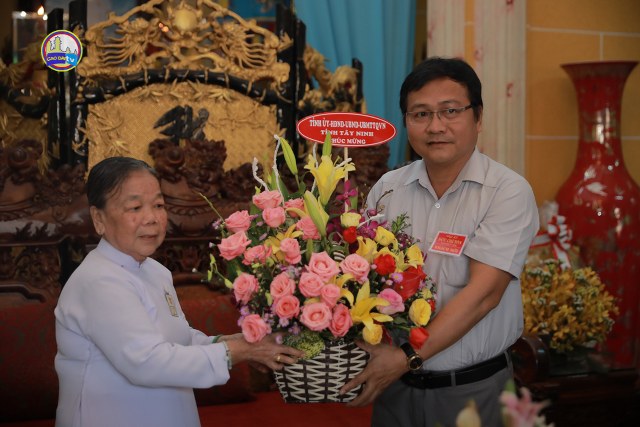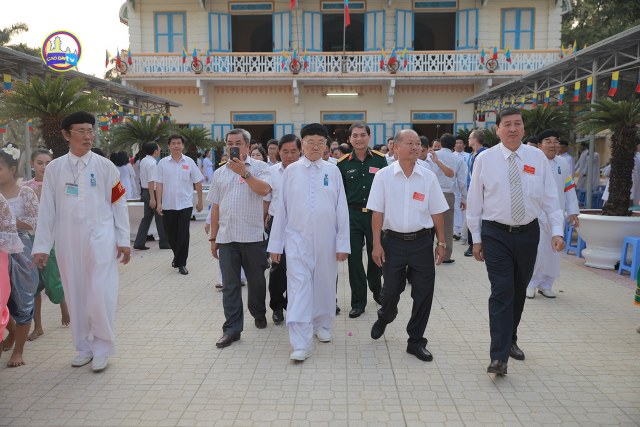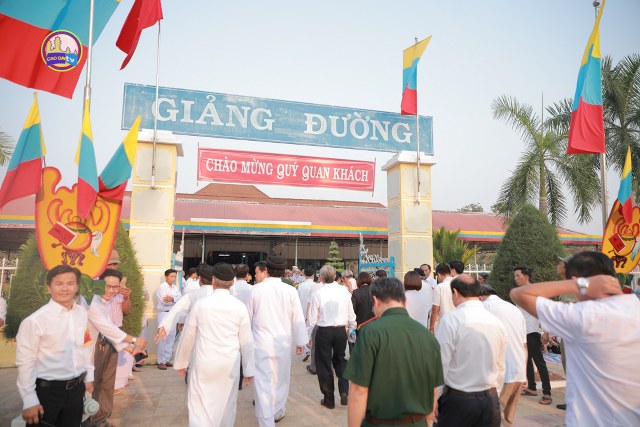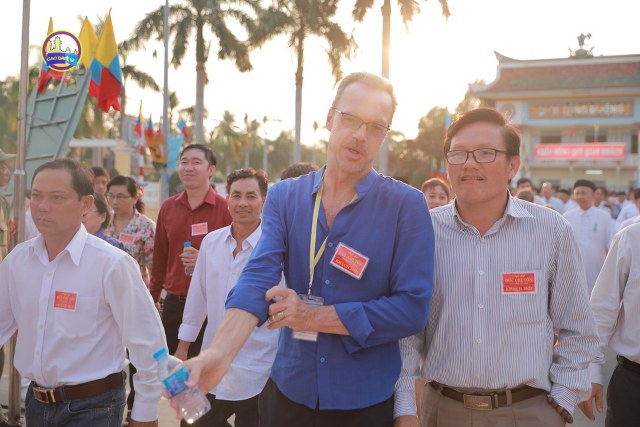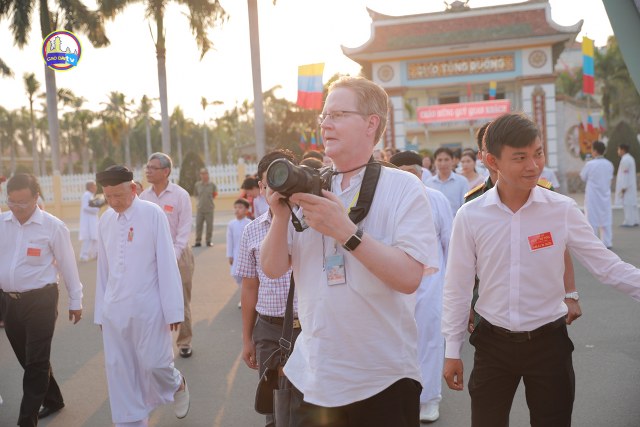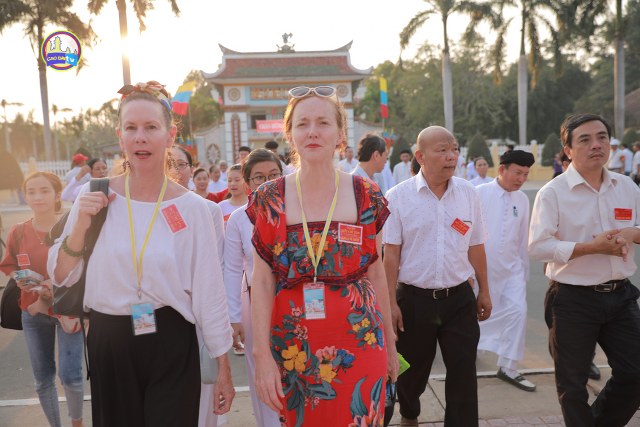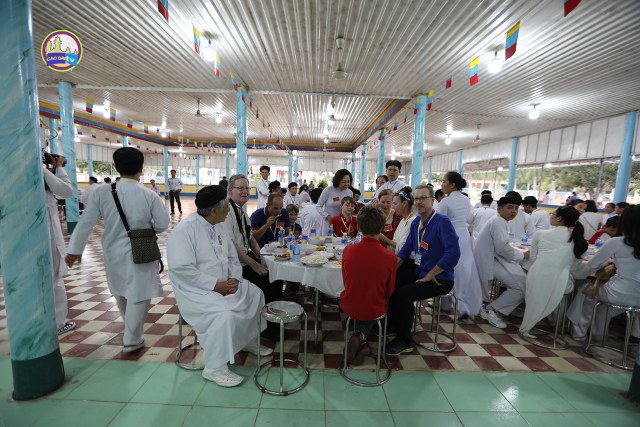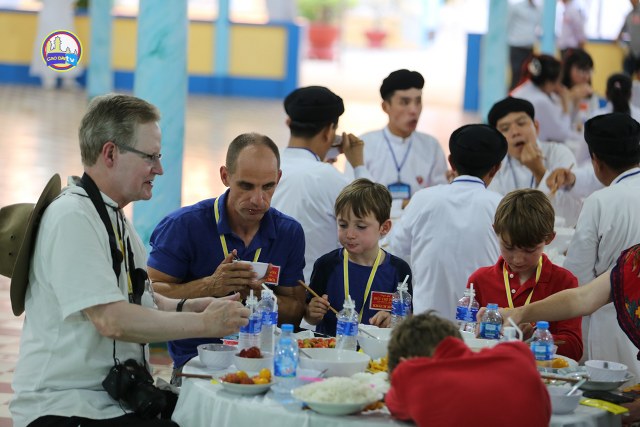 PARADE AT THE FESTIVAL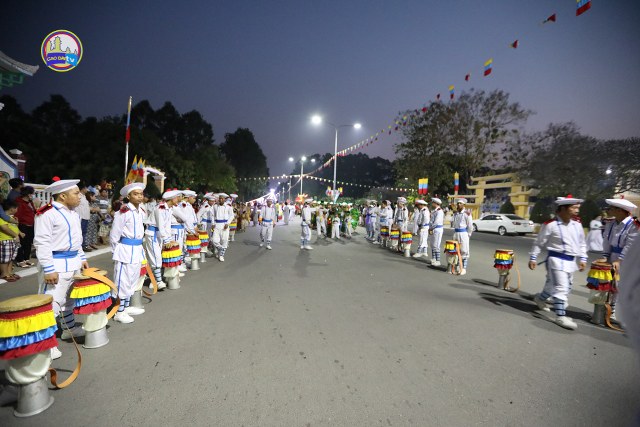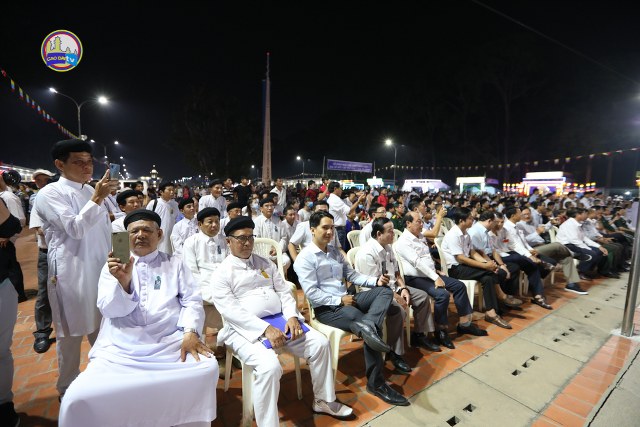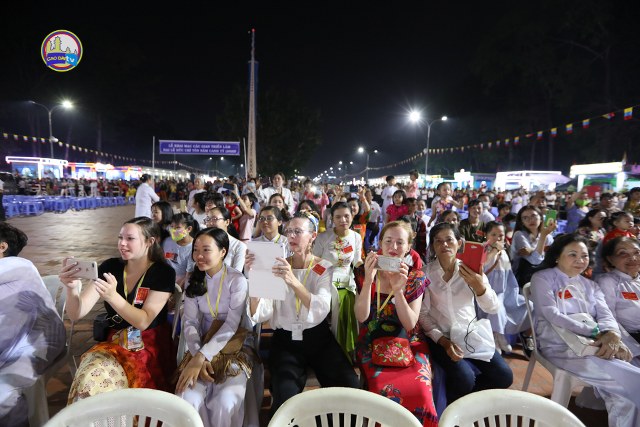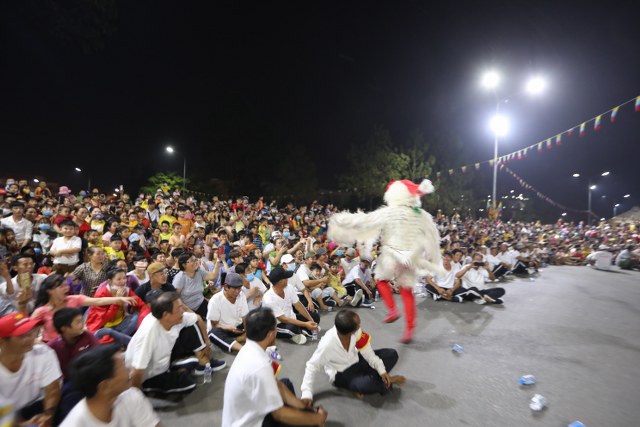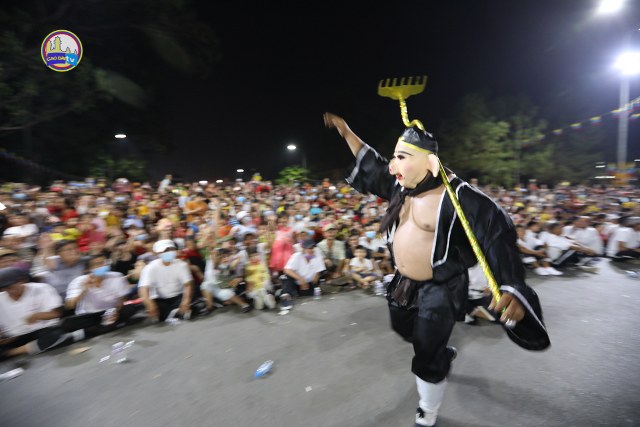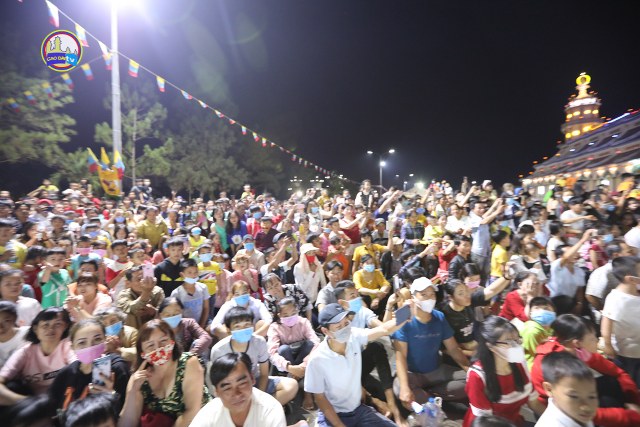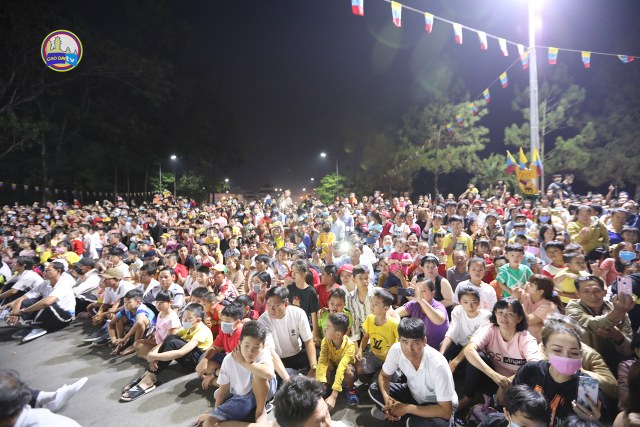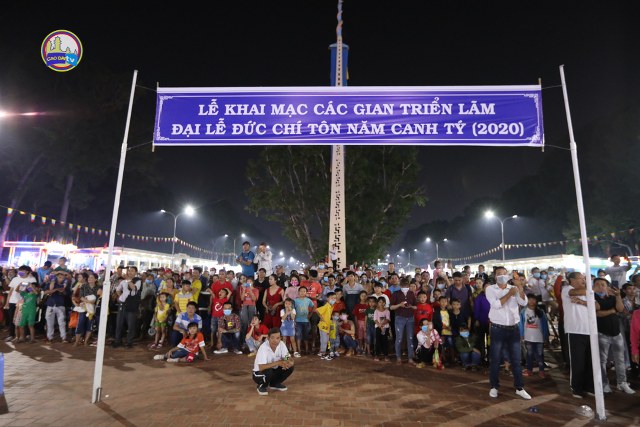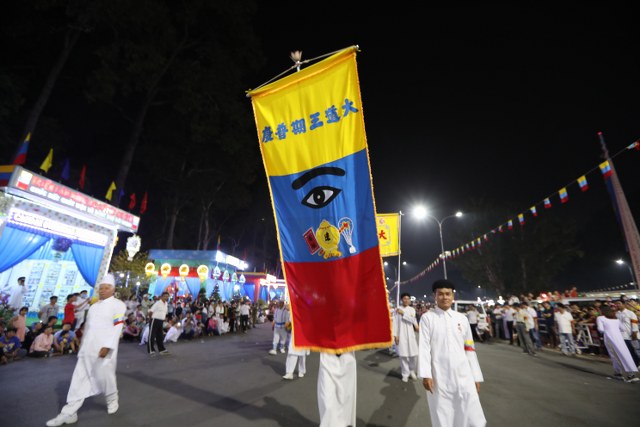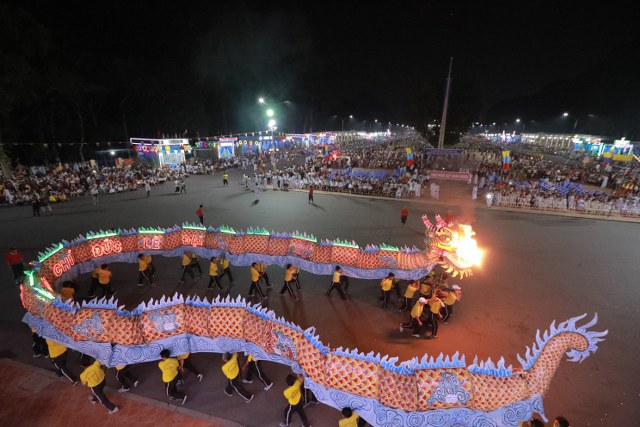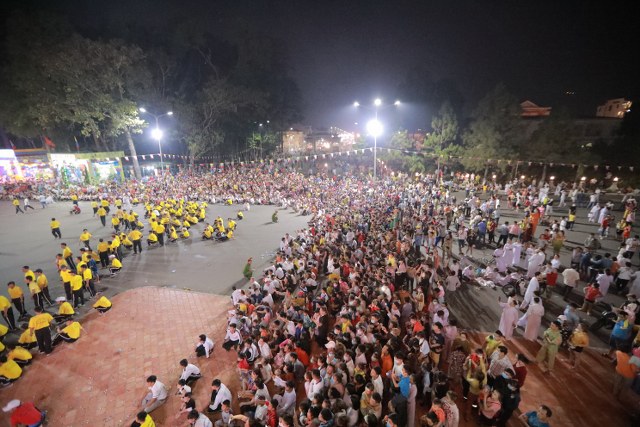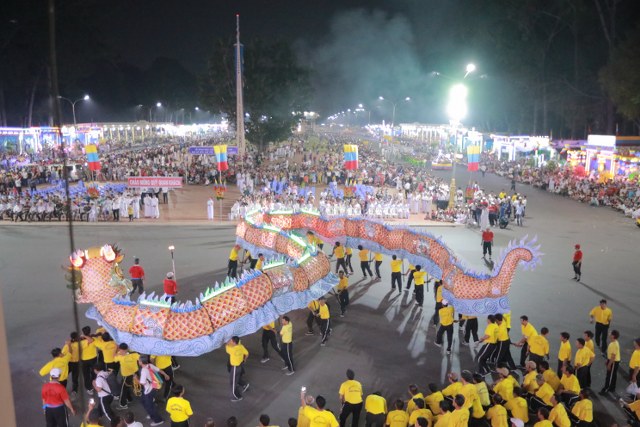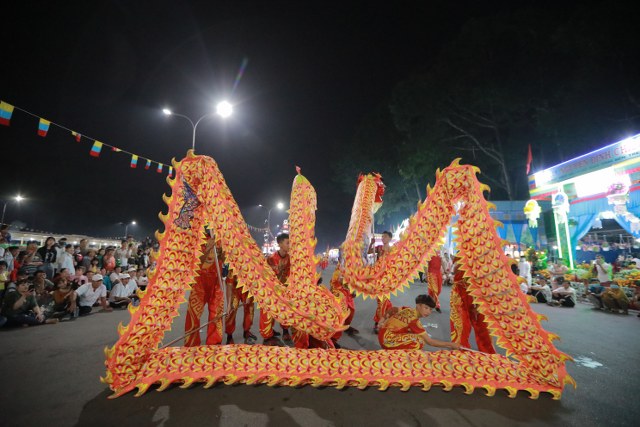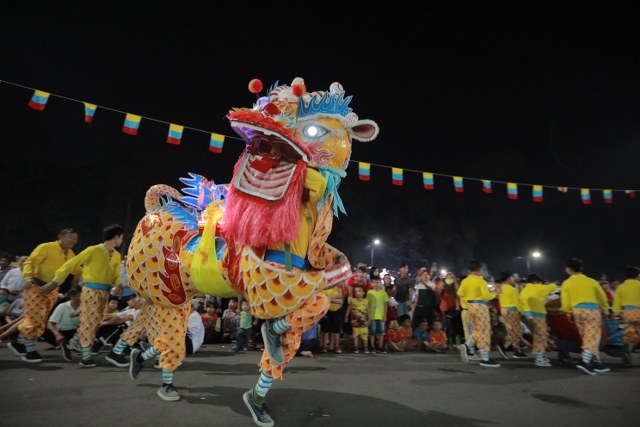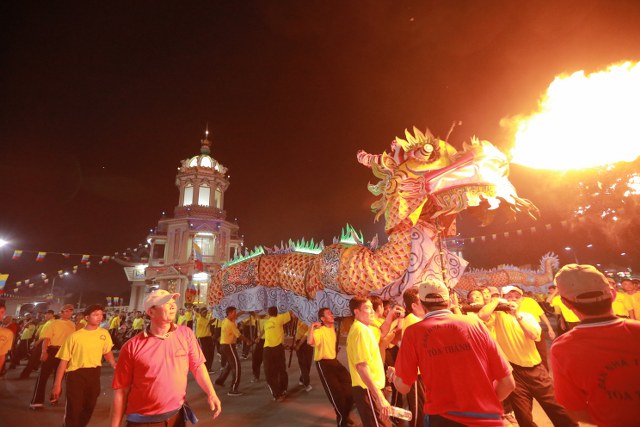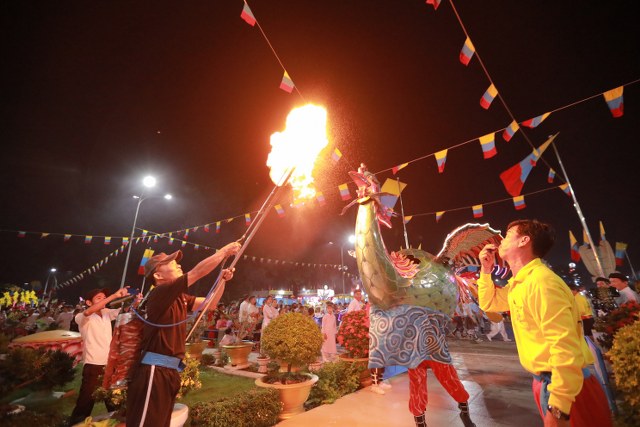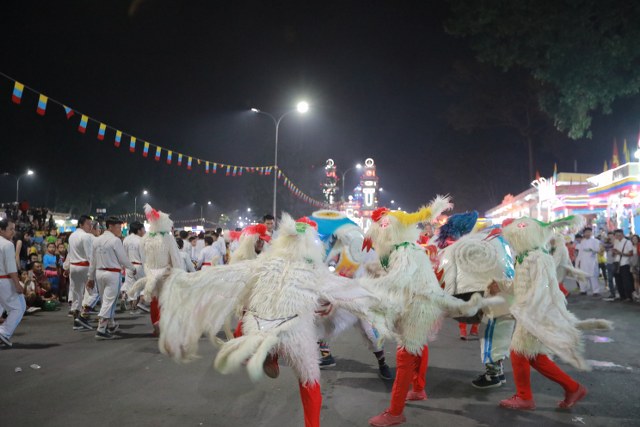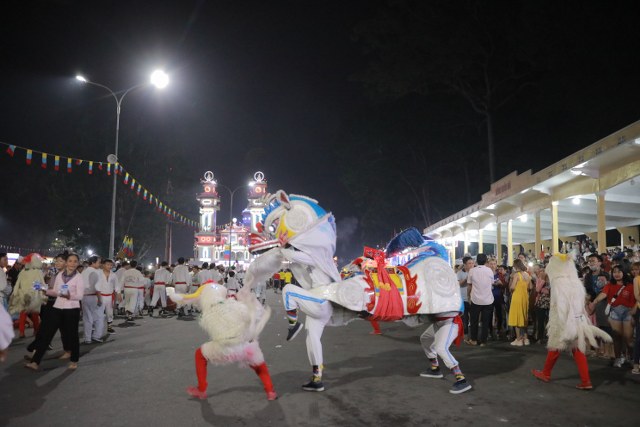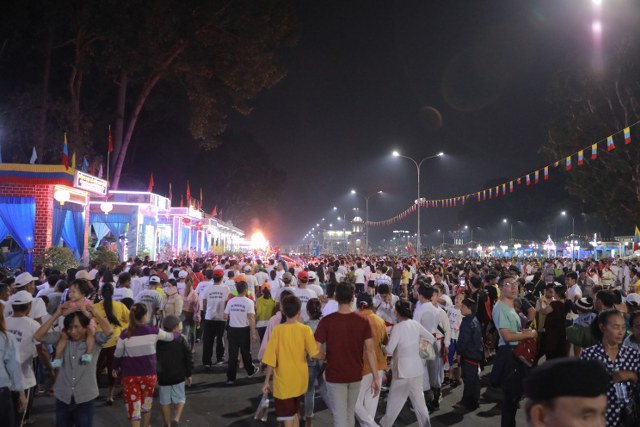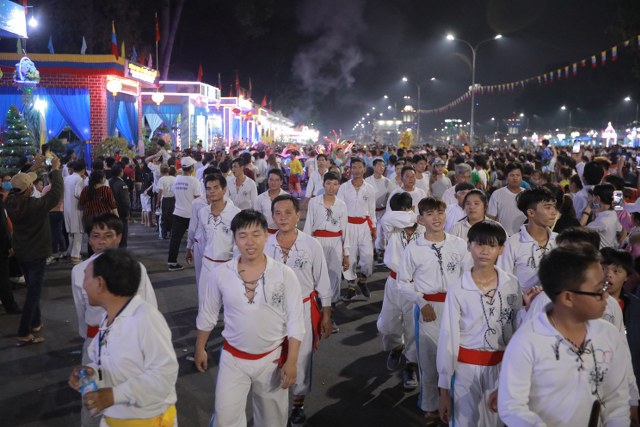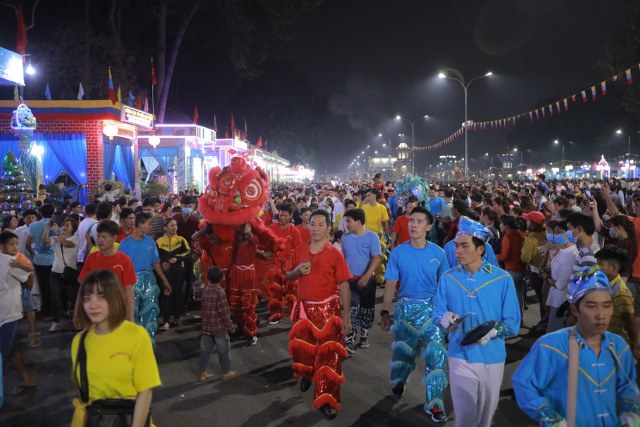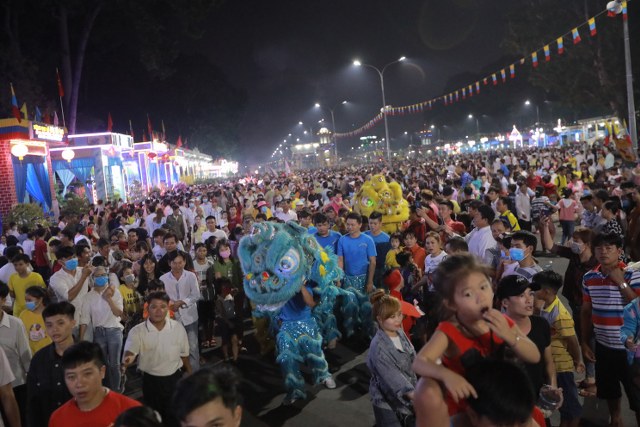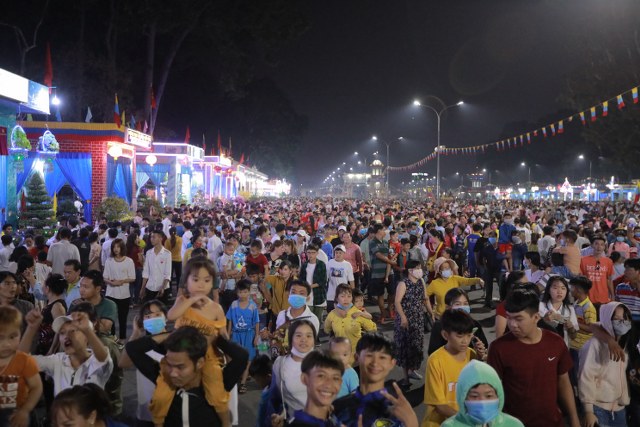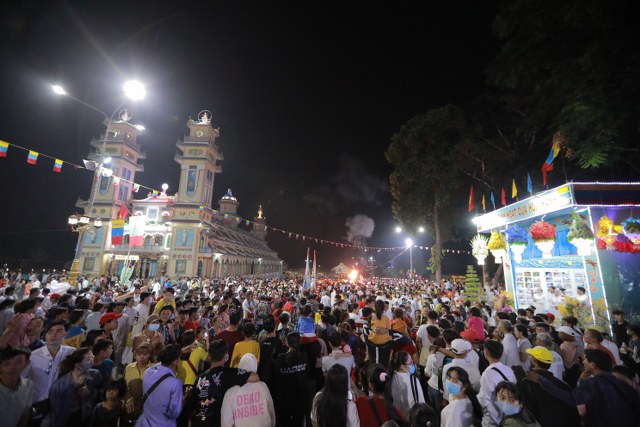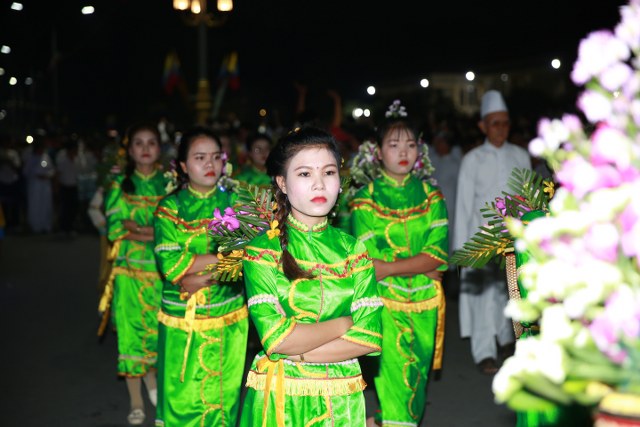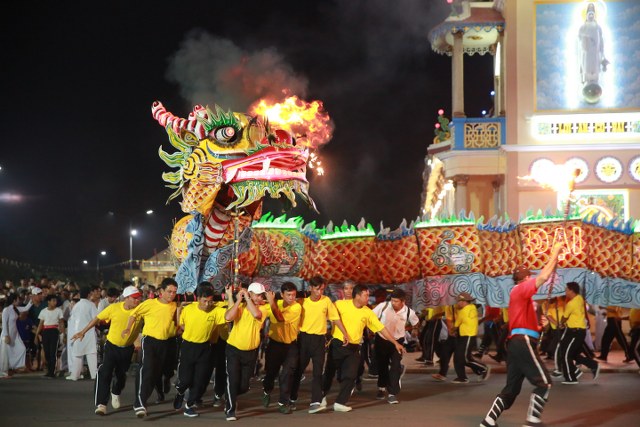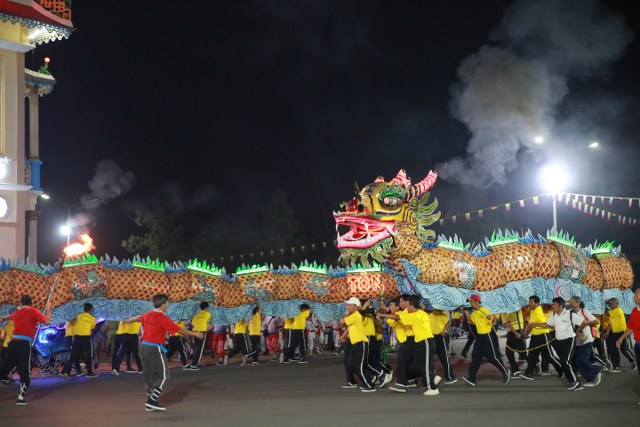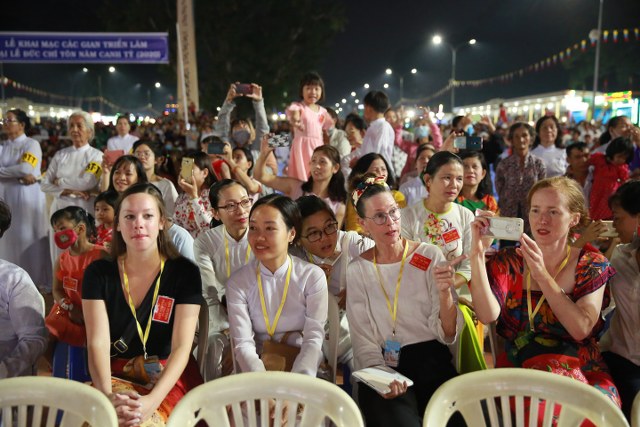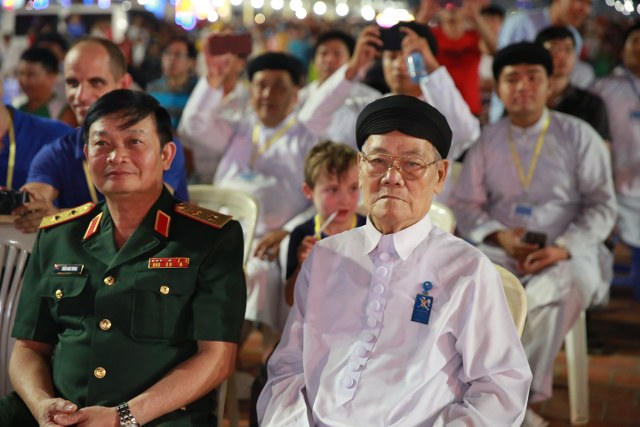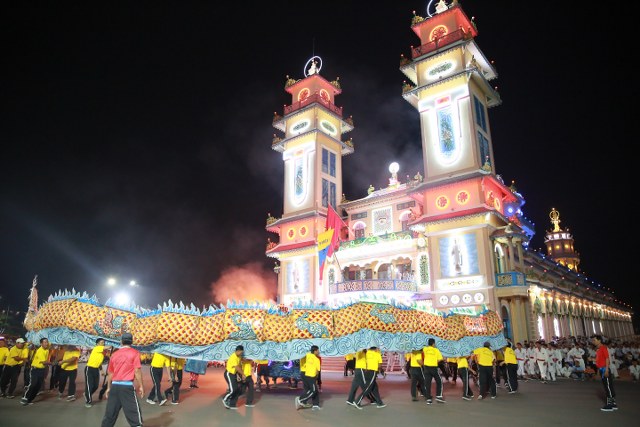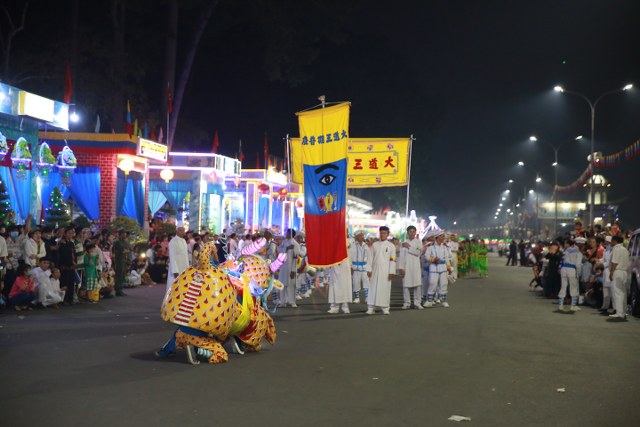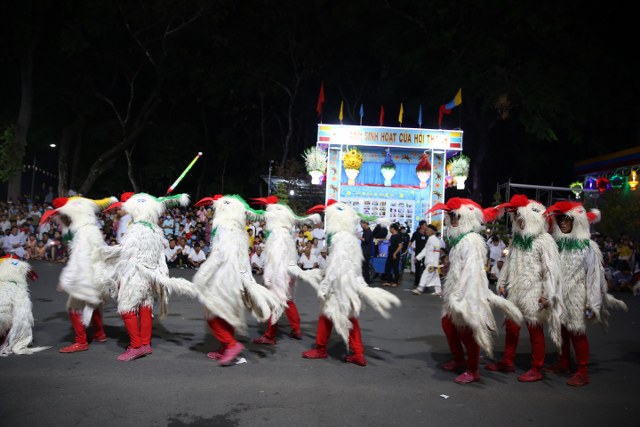 6:00 pm MASS AT THE HOLY MOTHER GODDESS TEMPLE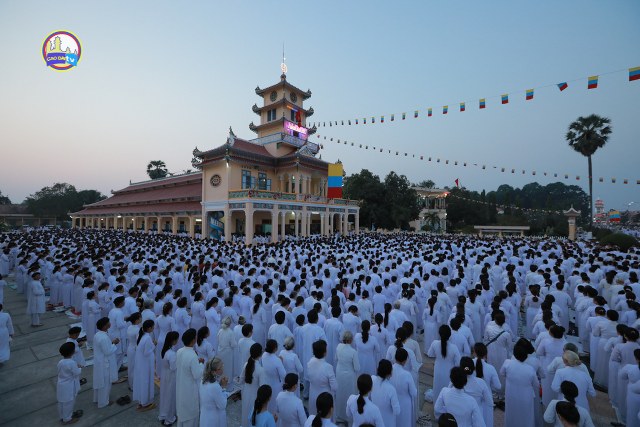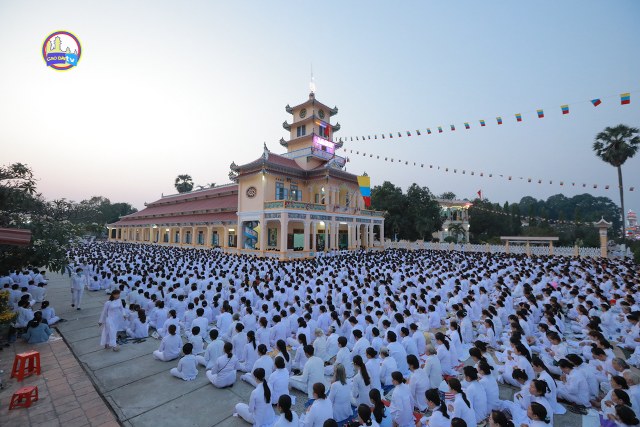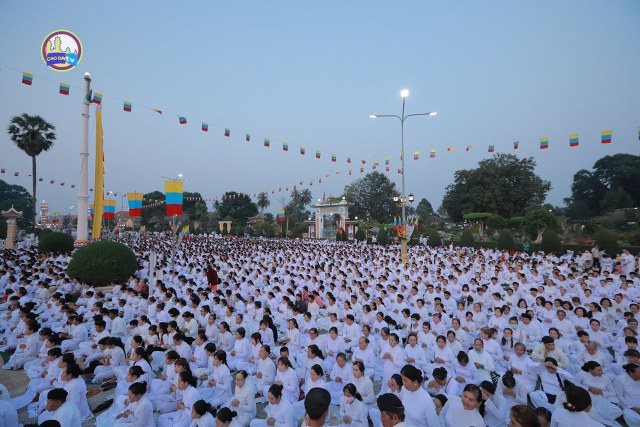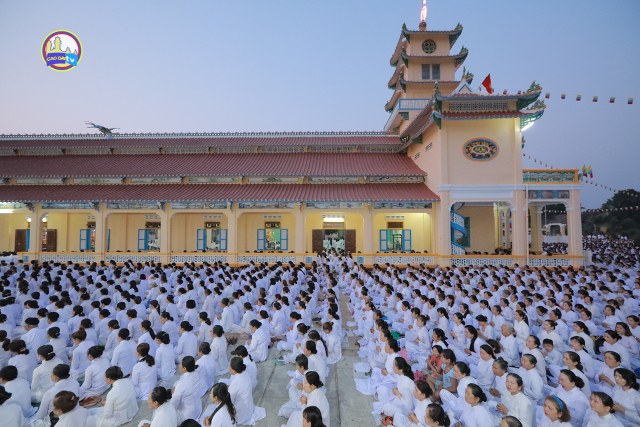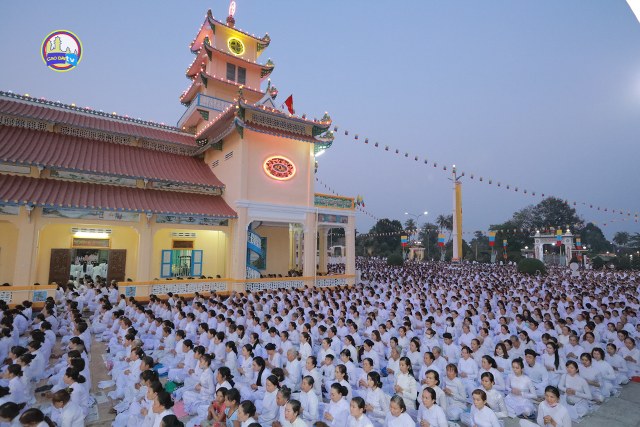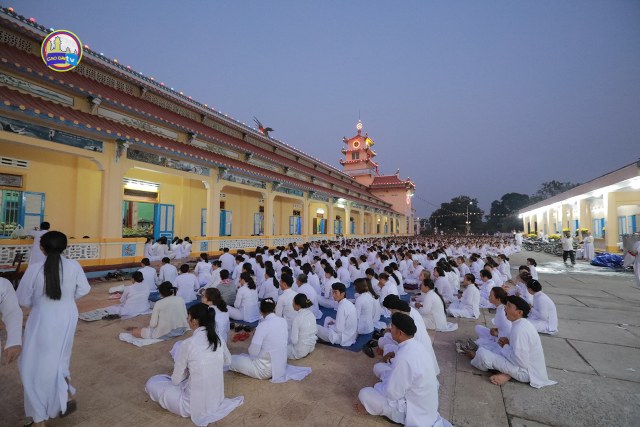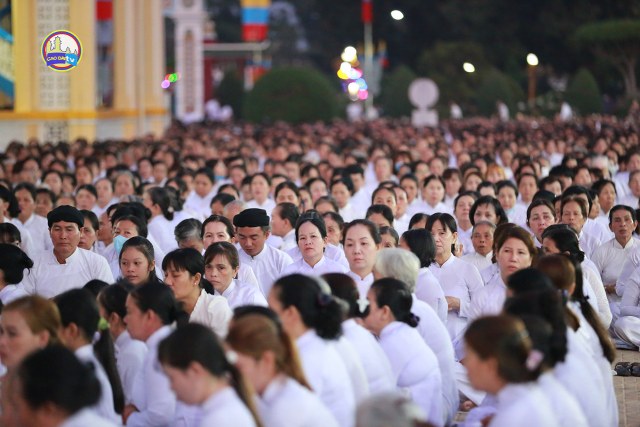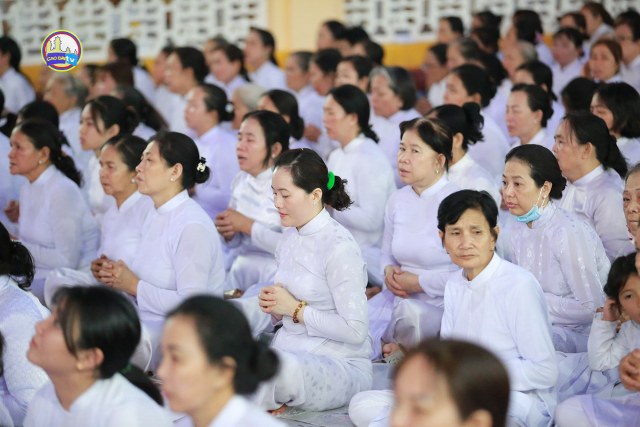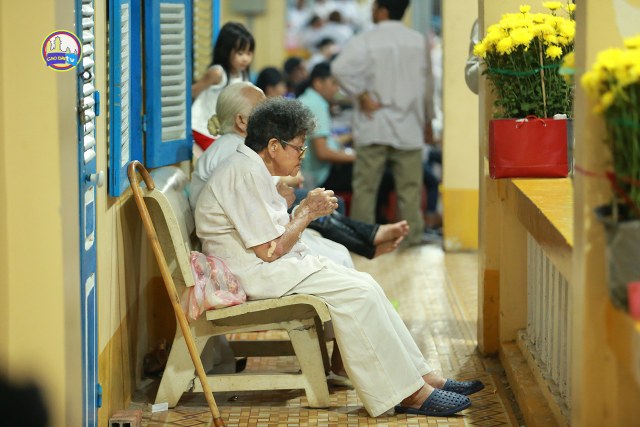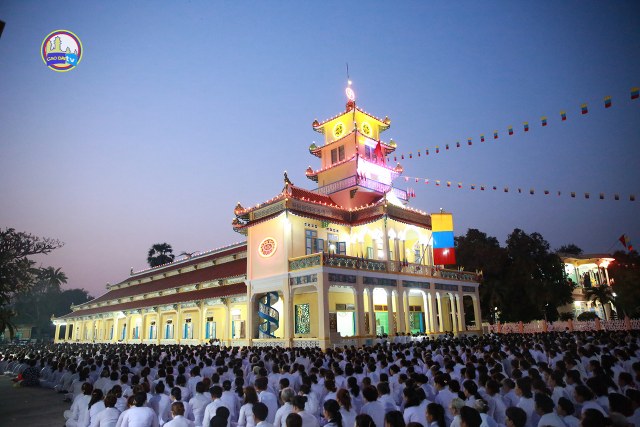 AERIAL VIEW OF THE FESTIVAL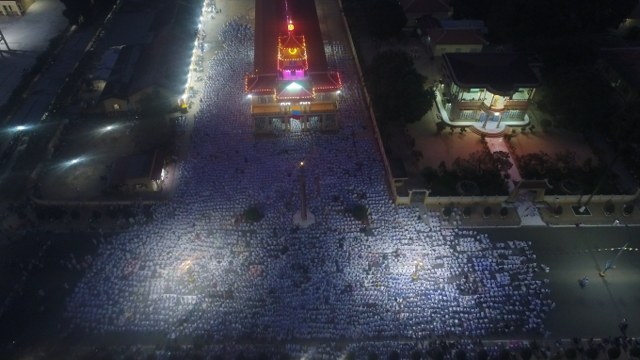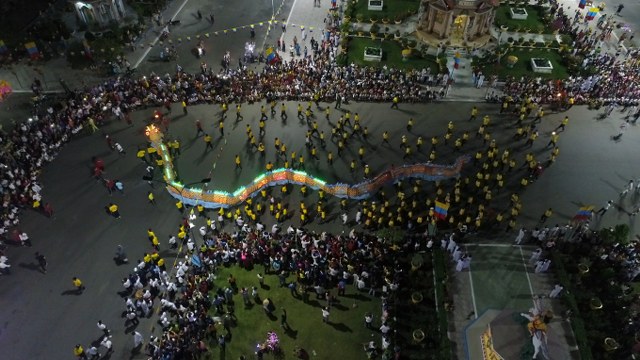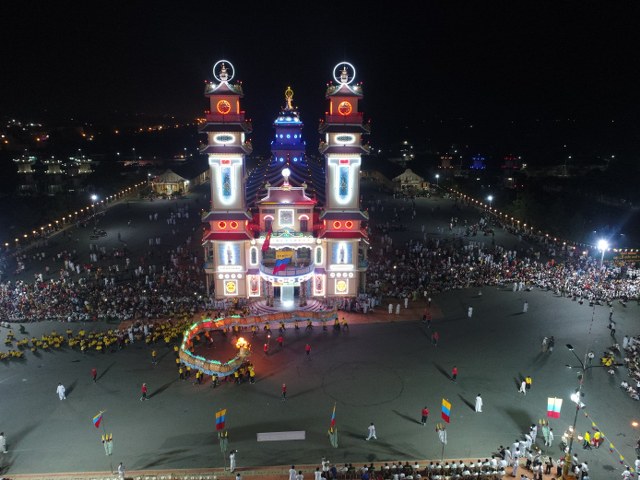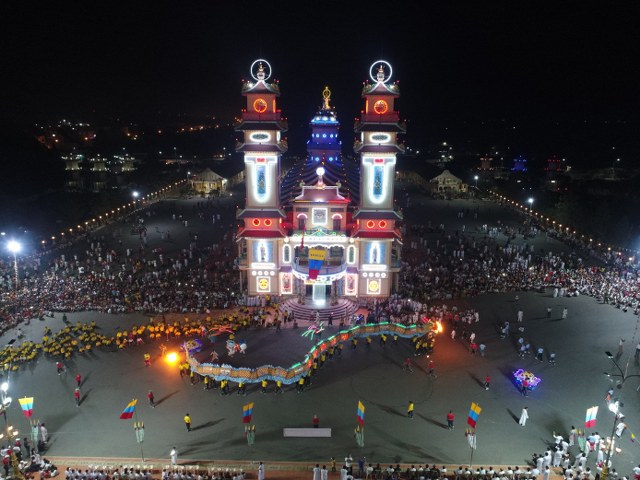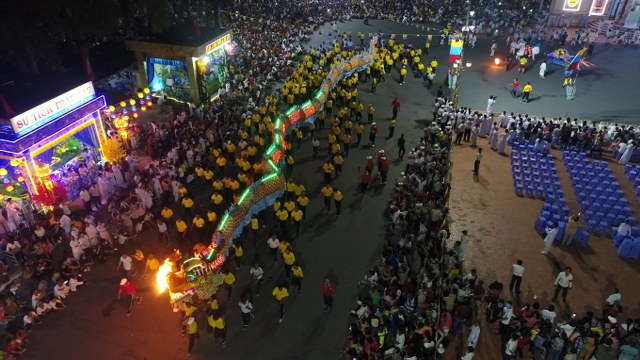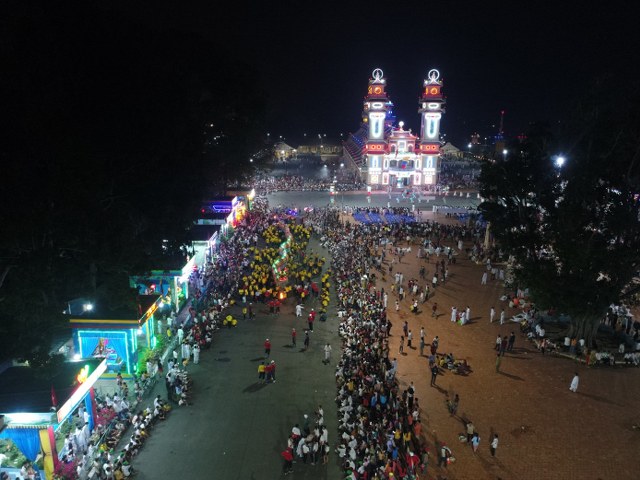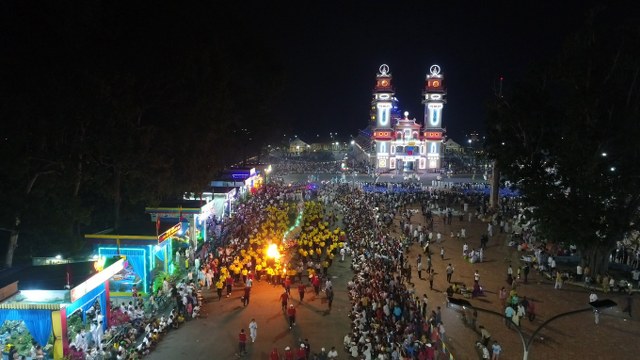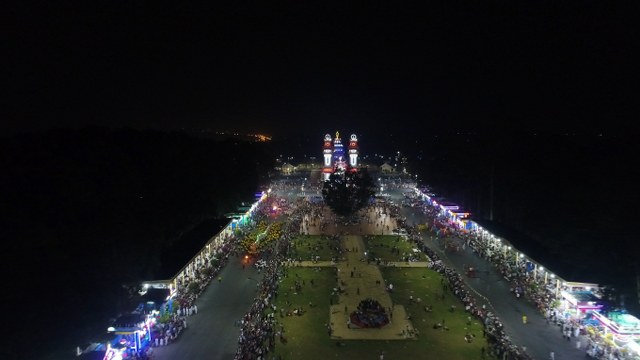 MIDNIGHT HIGH MASS AT THE GREAT TEMPLE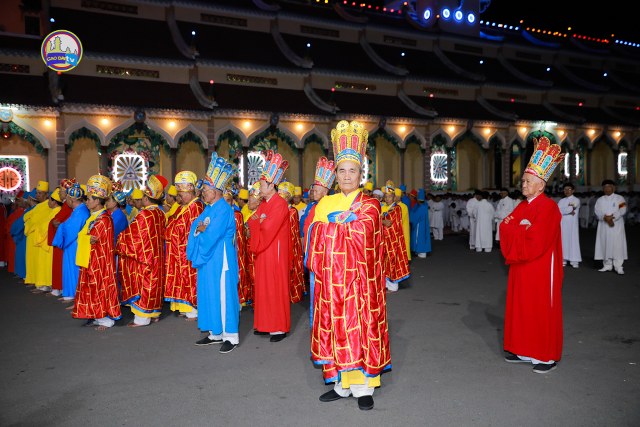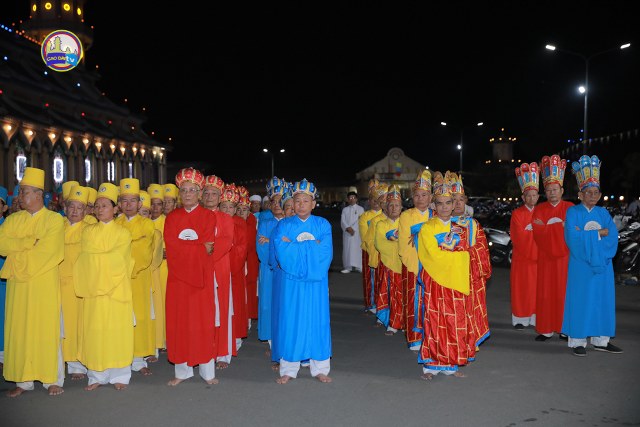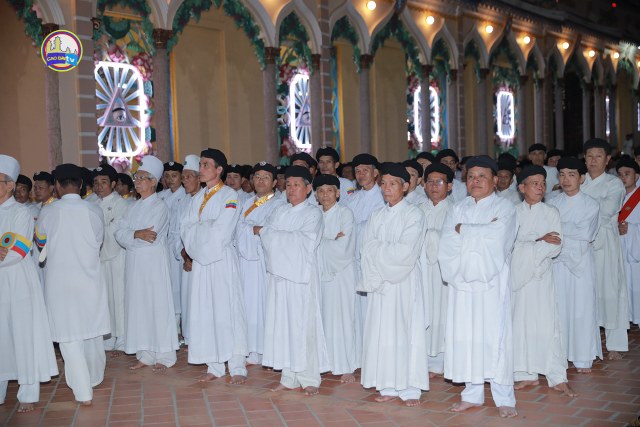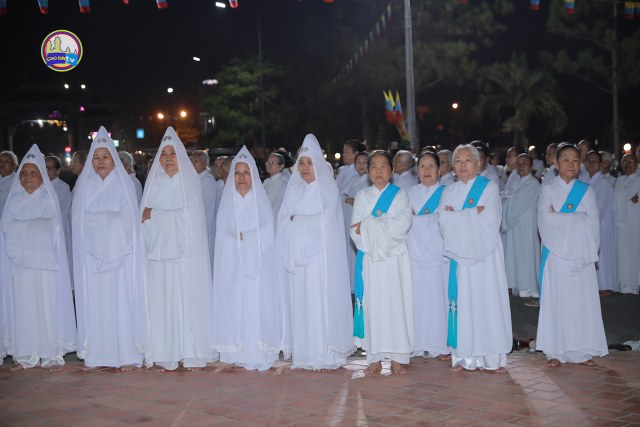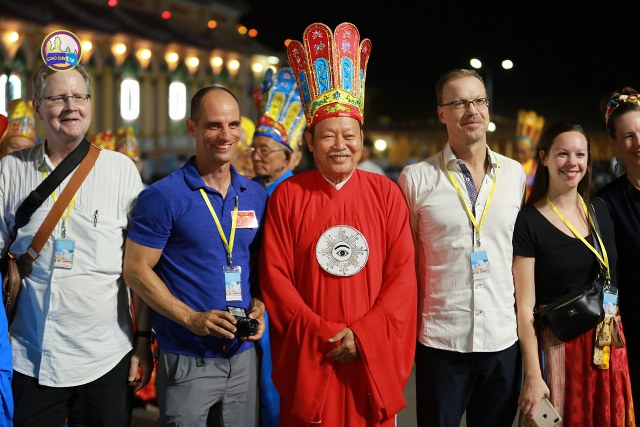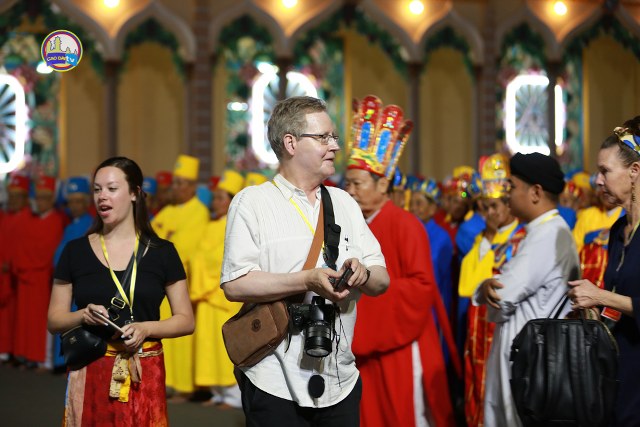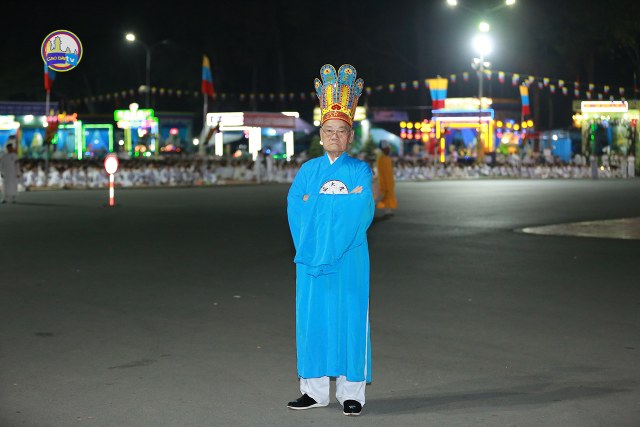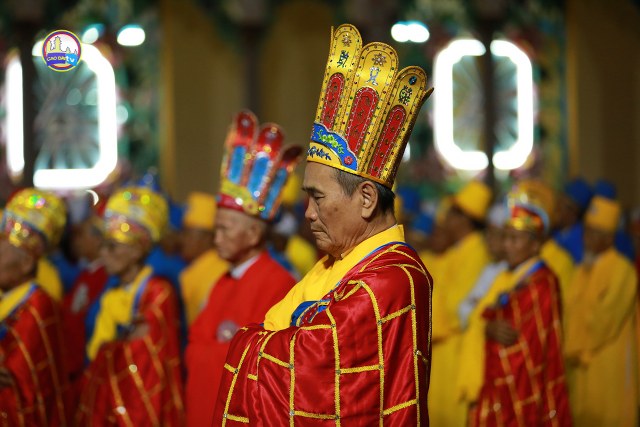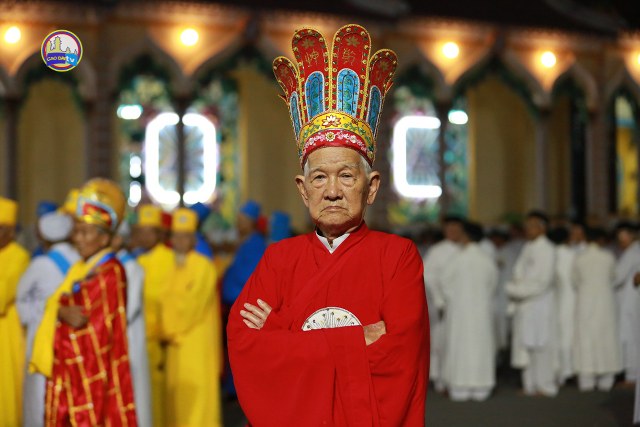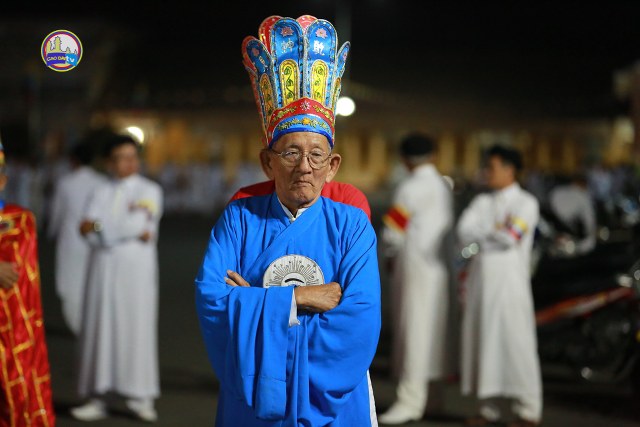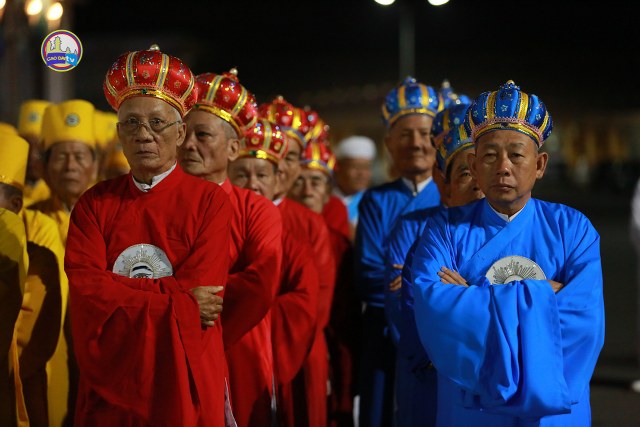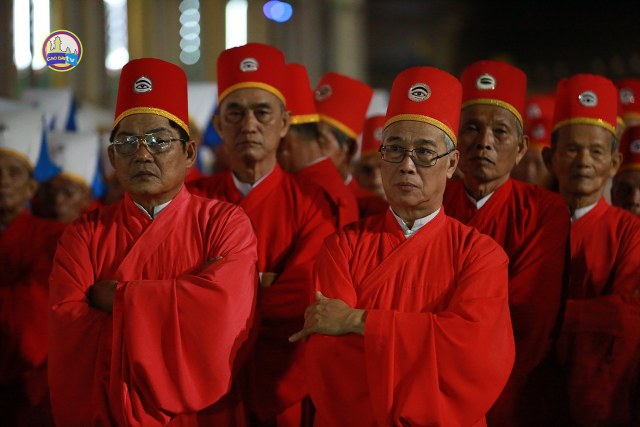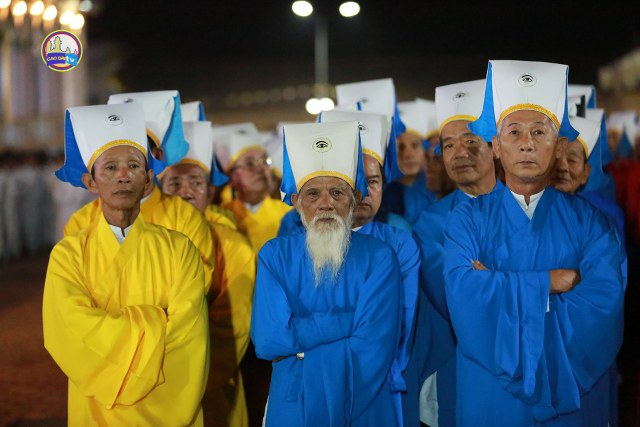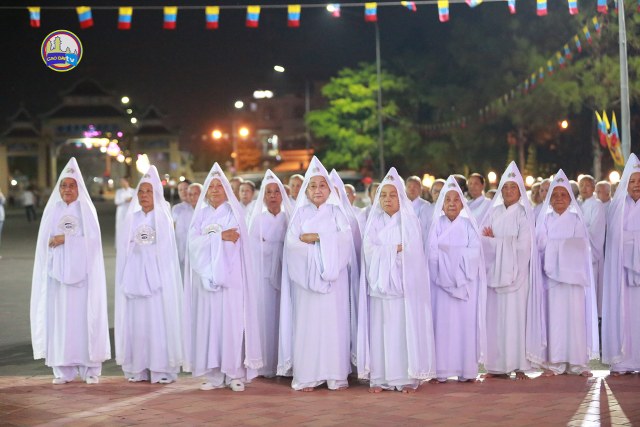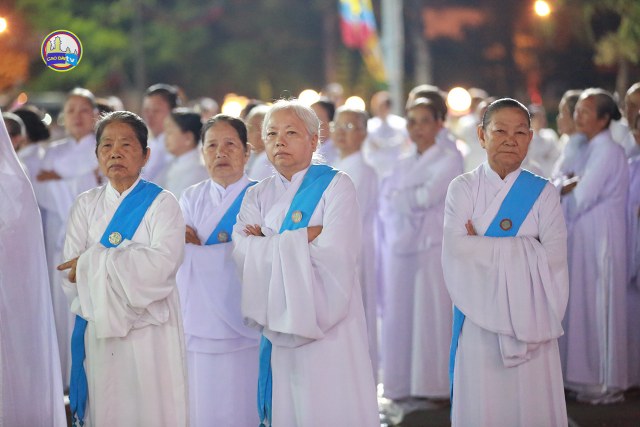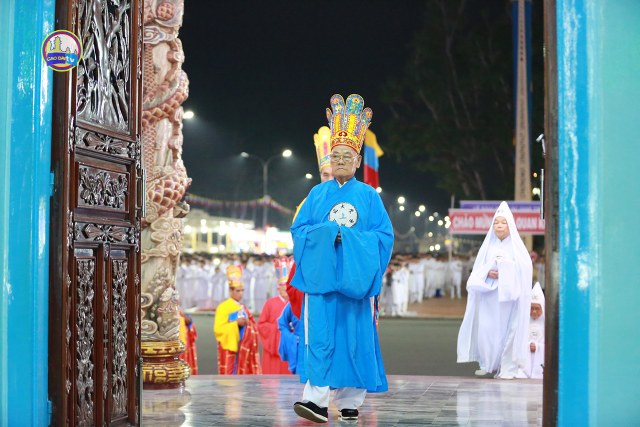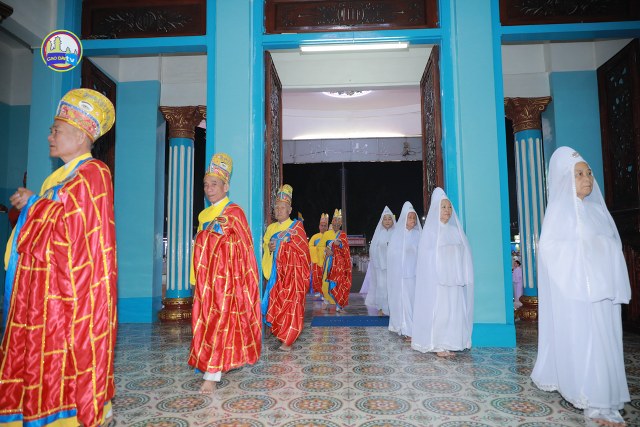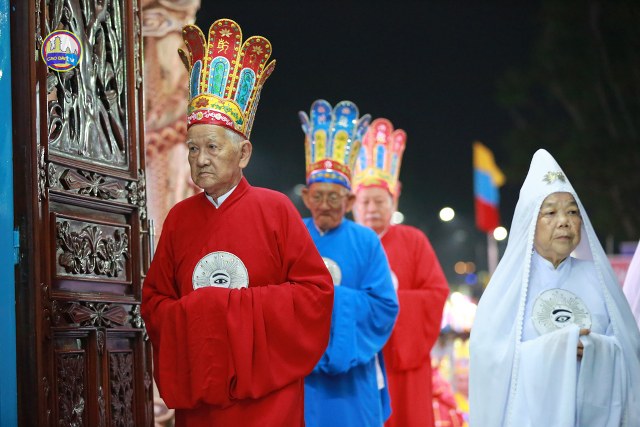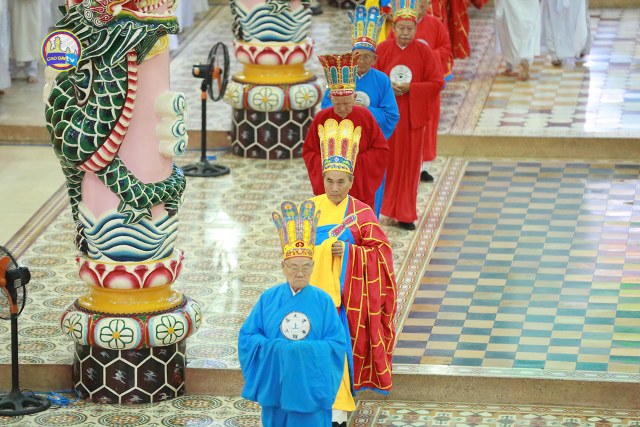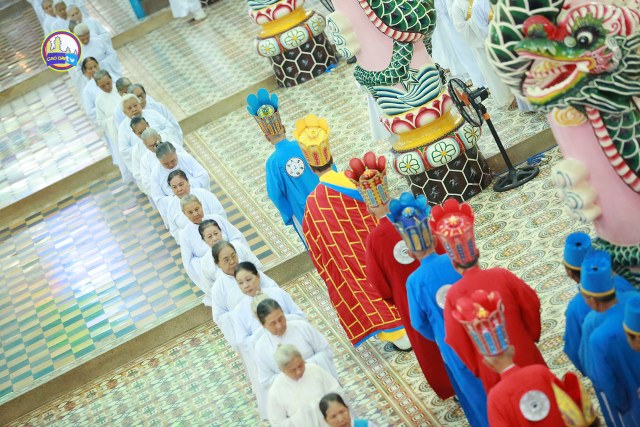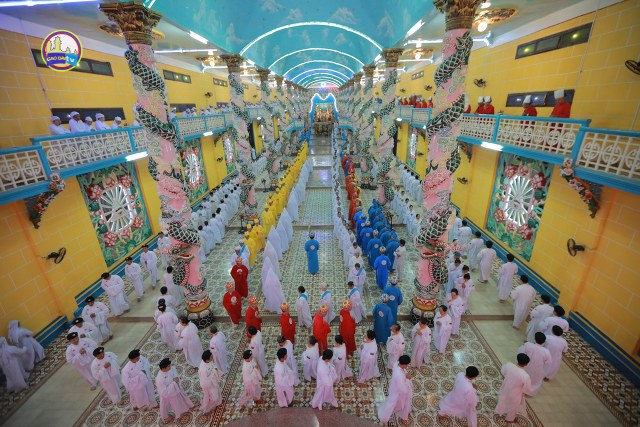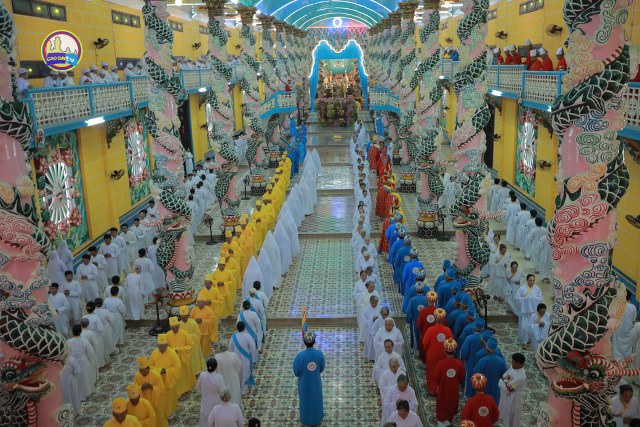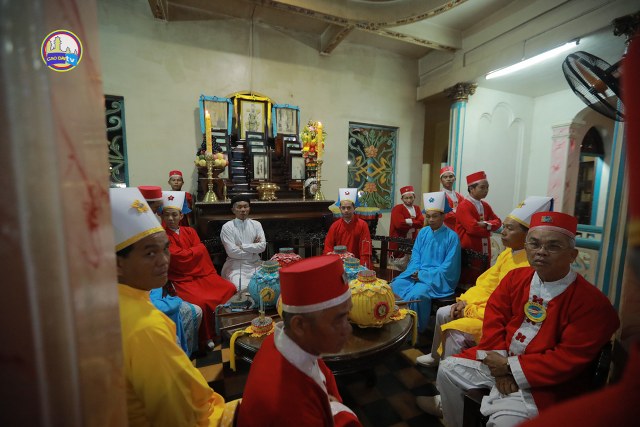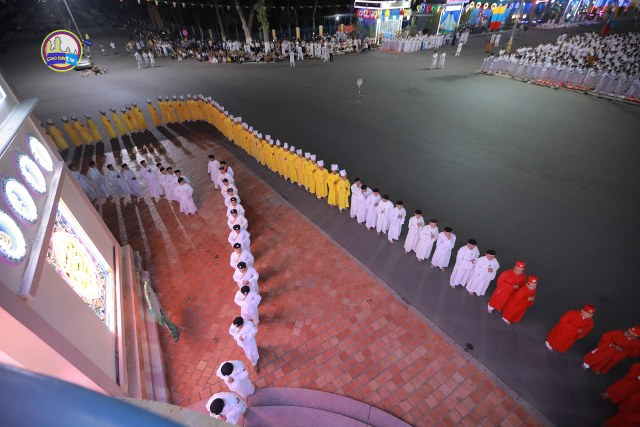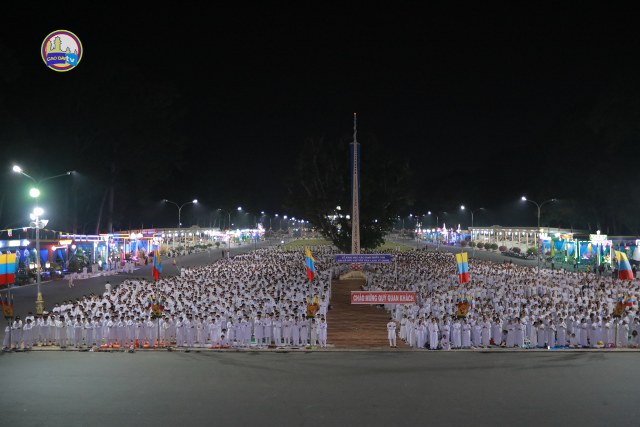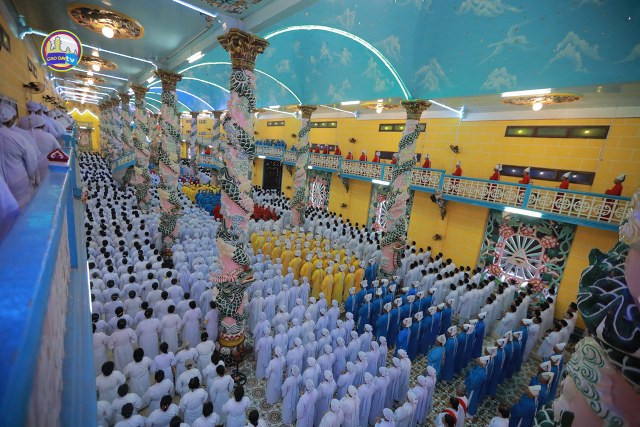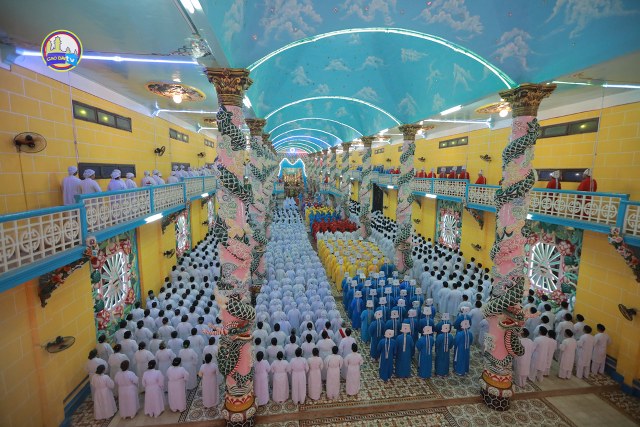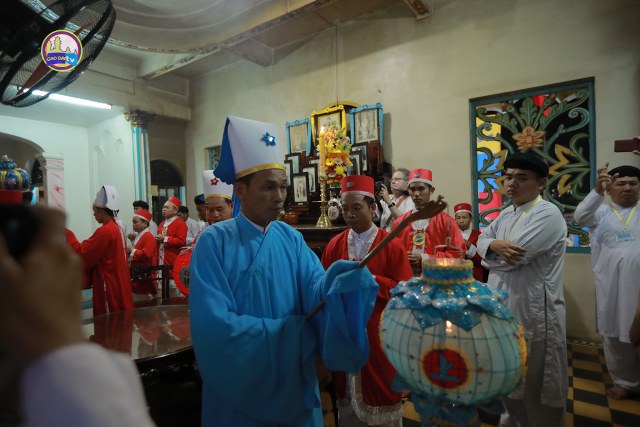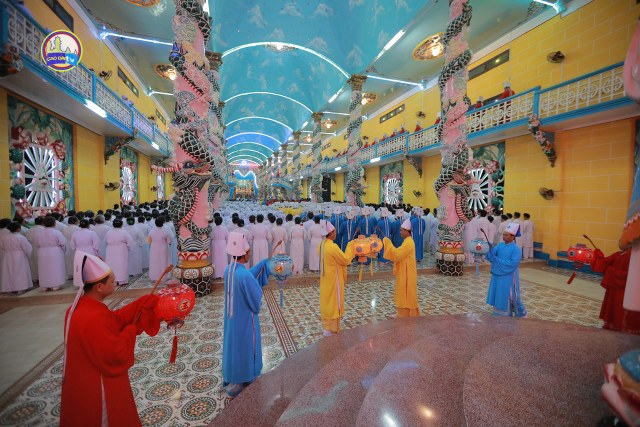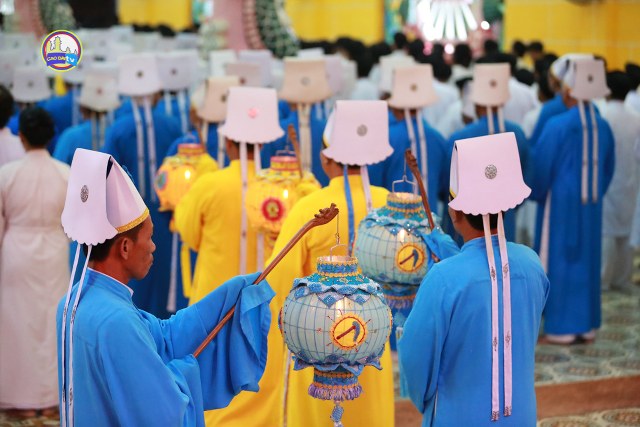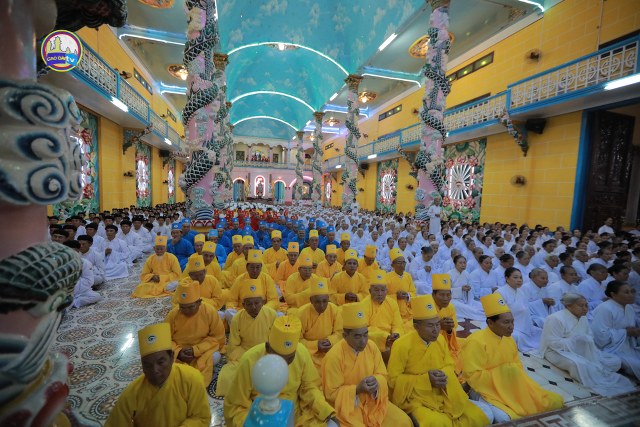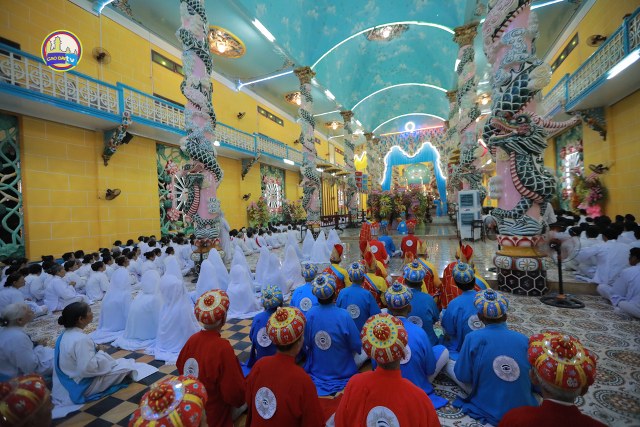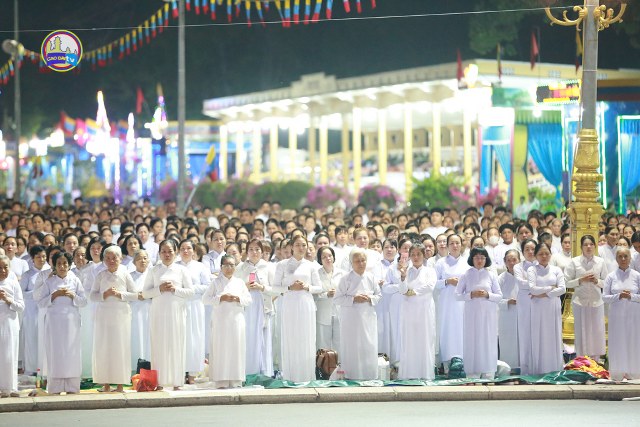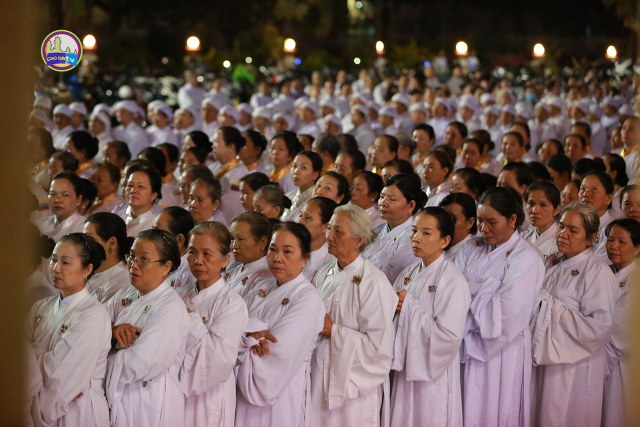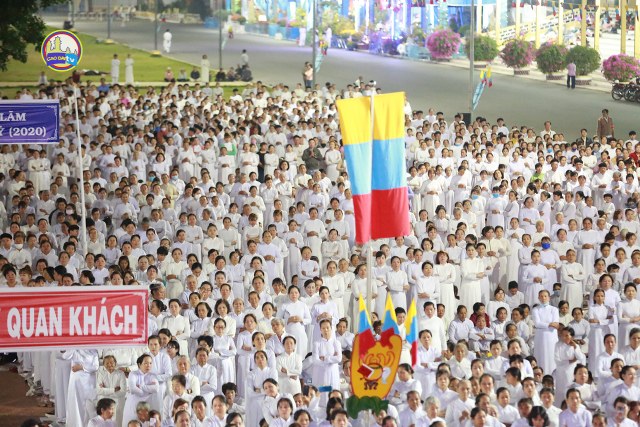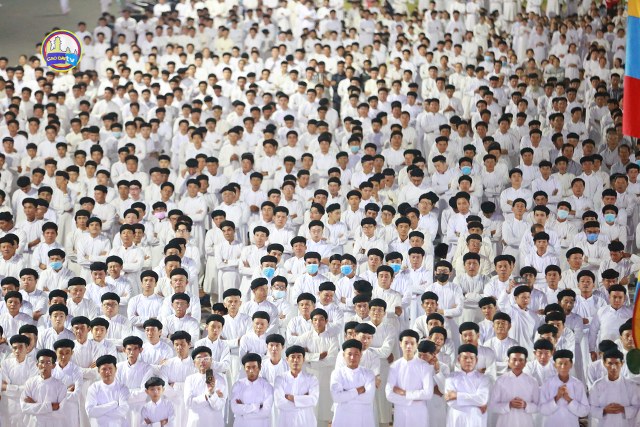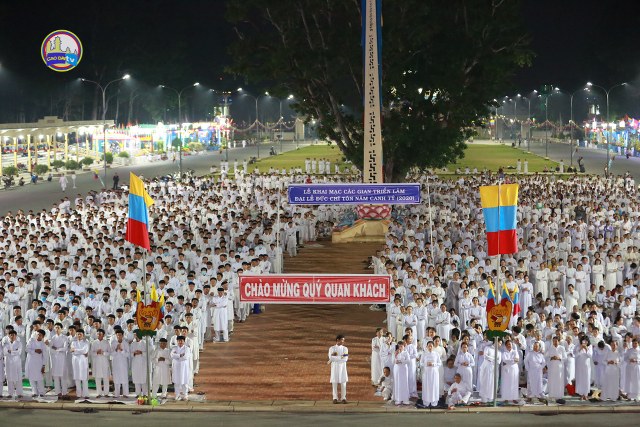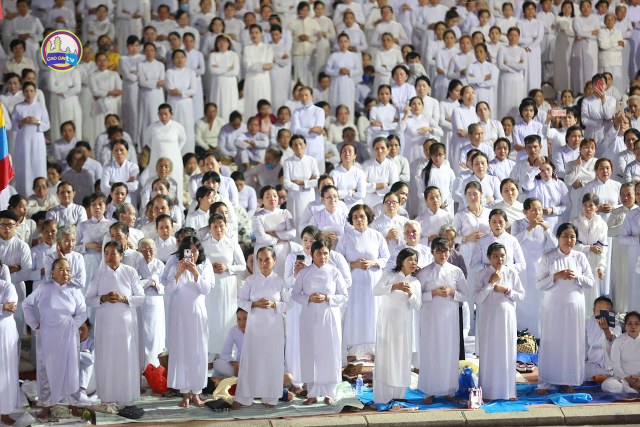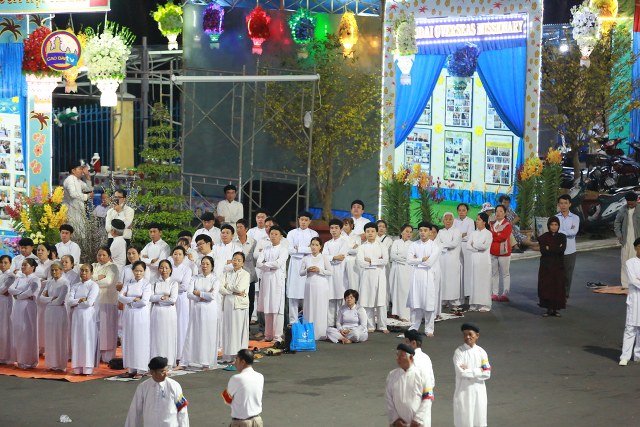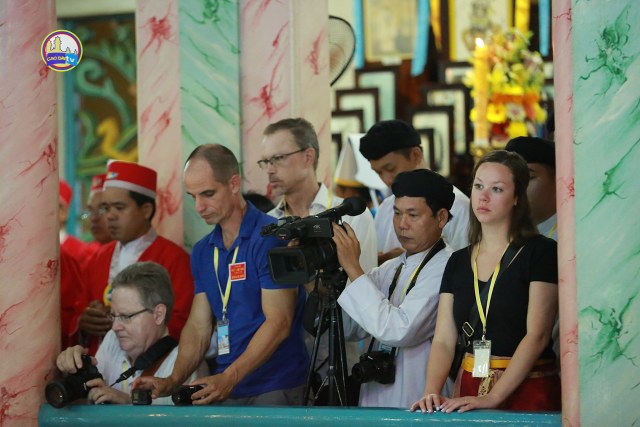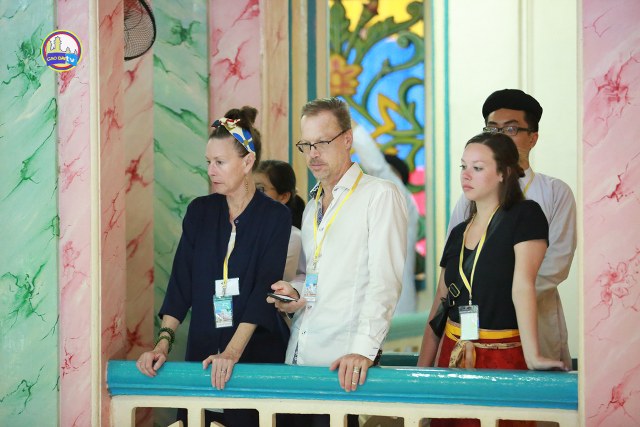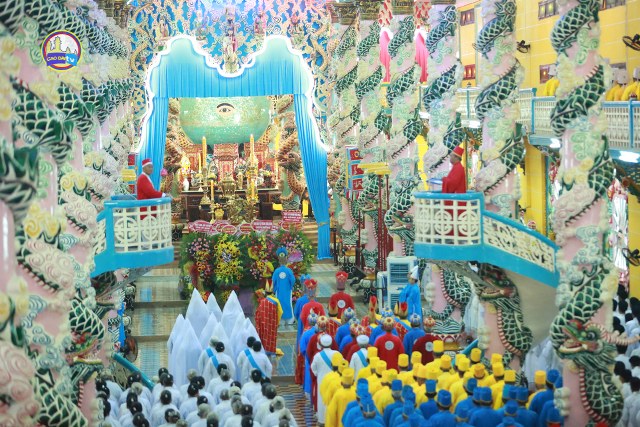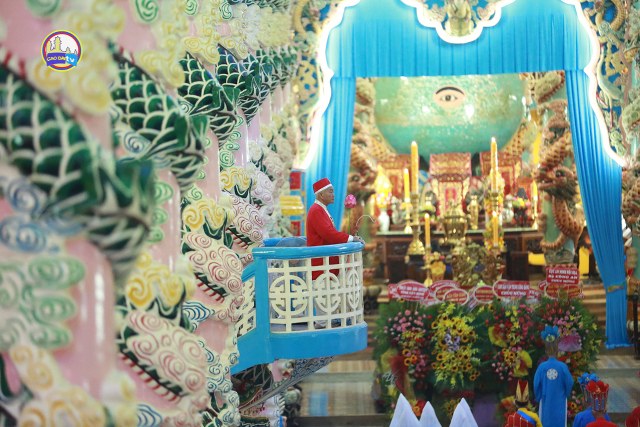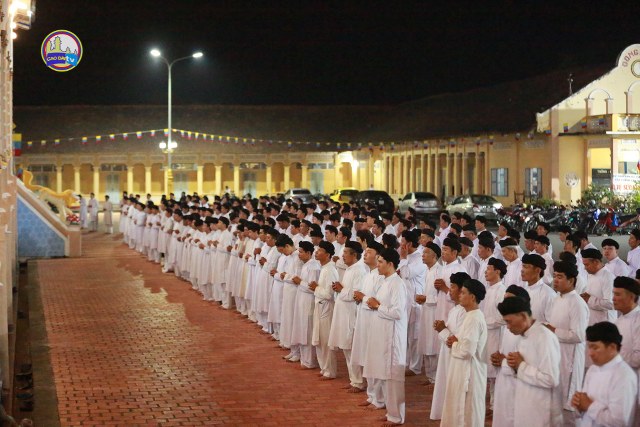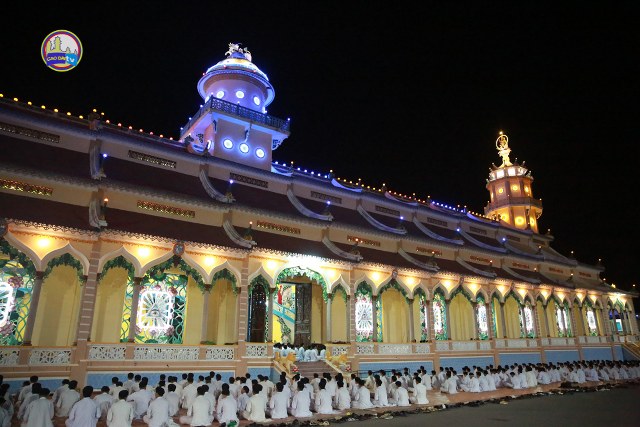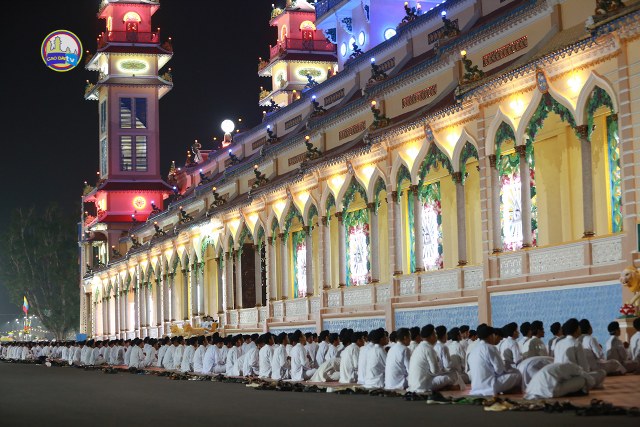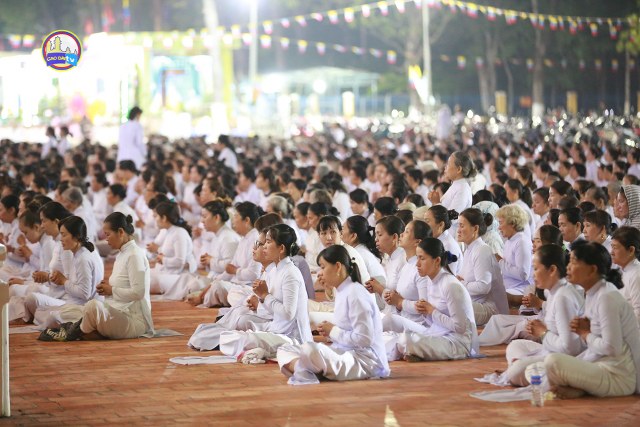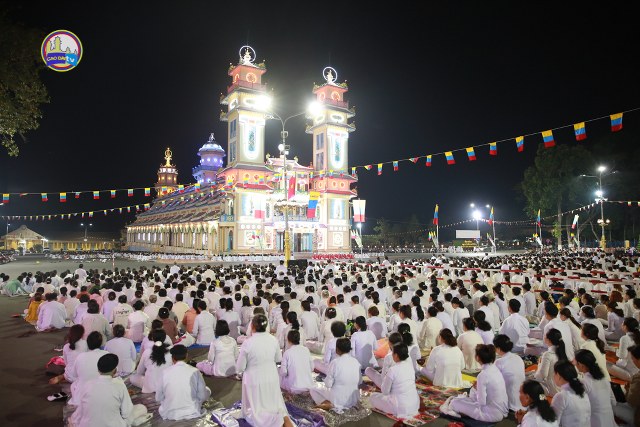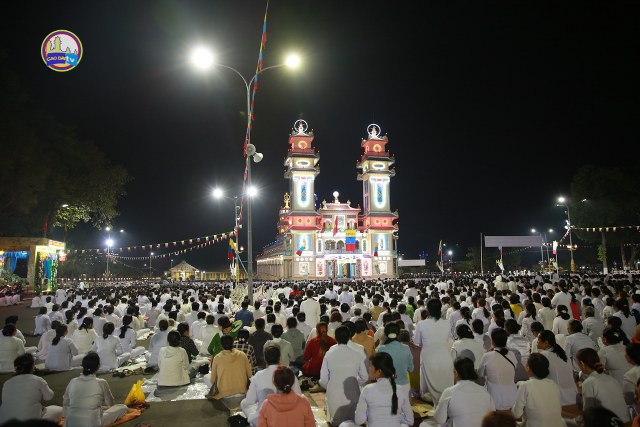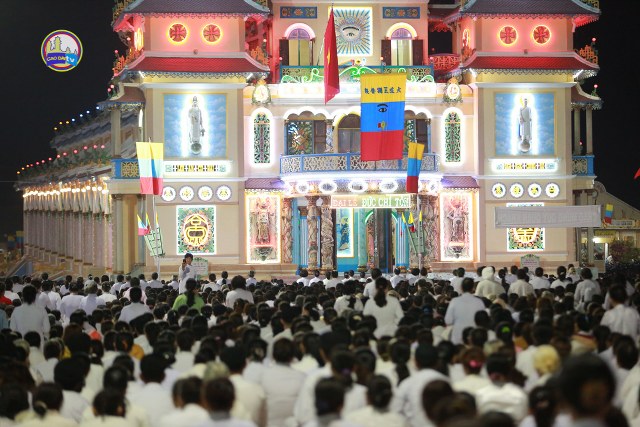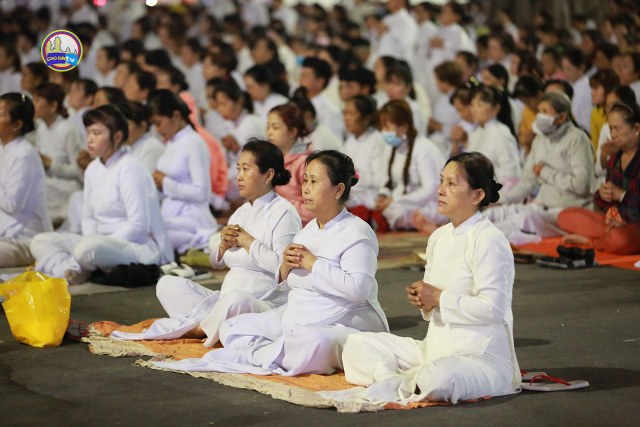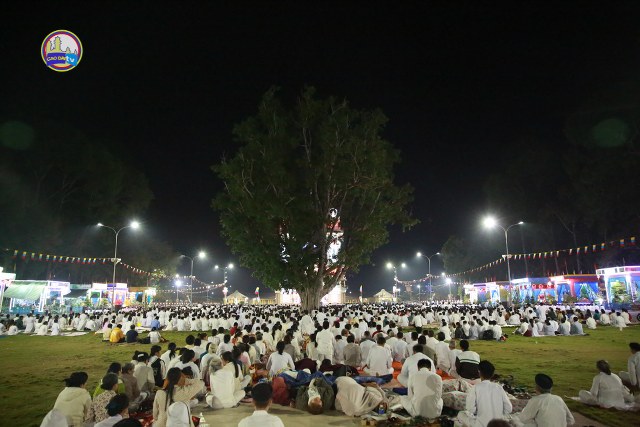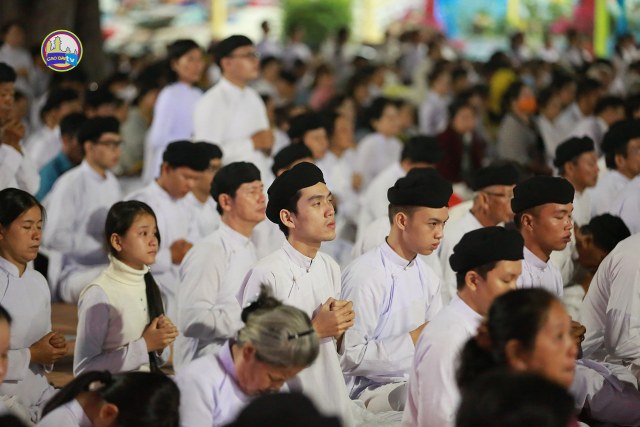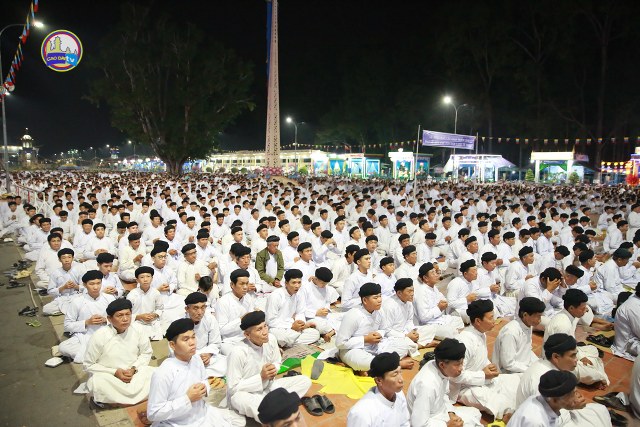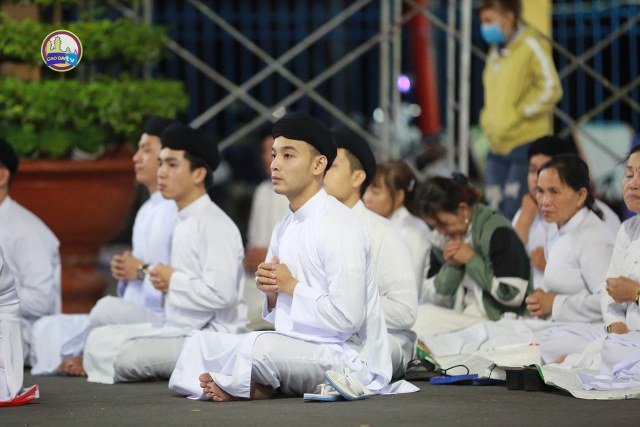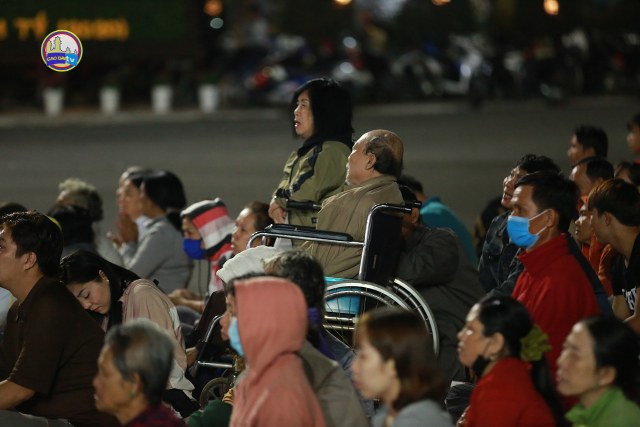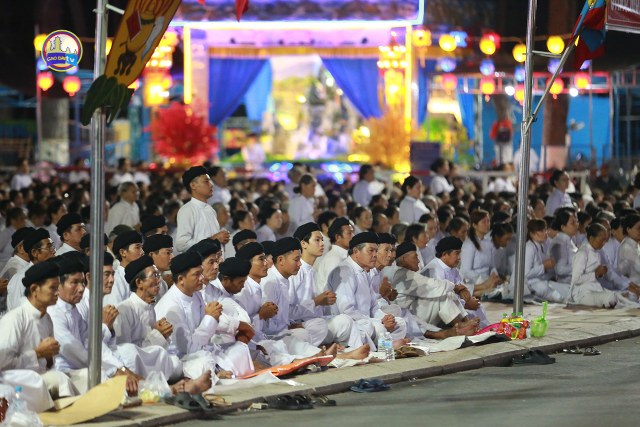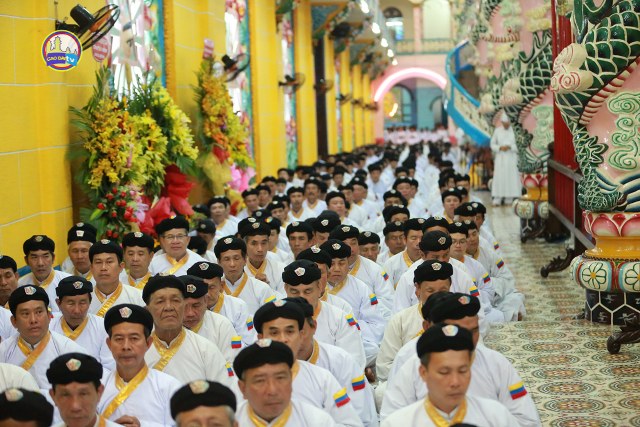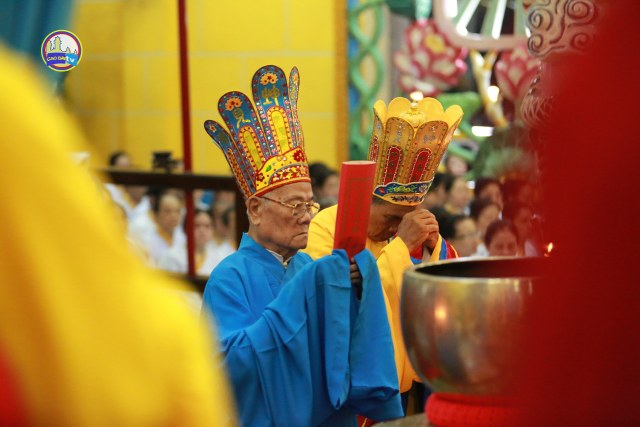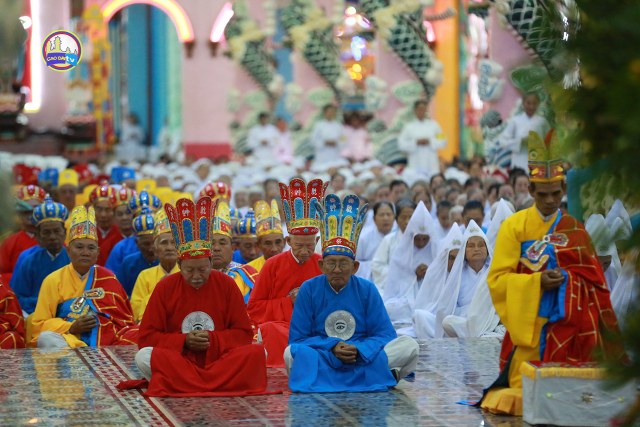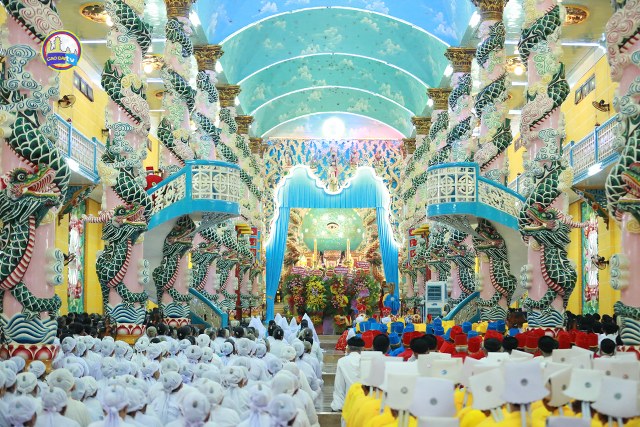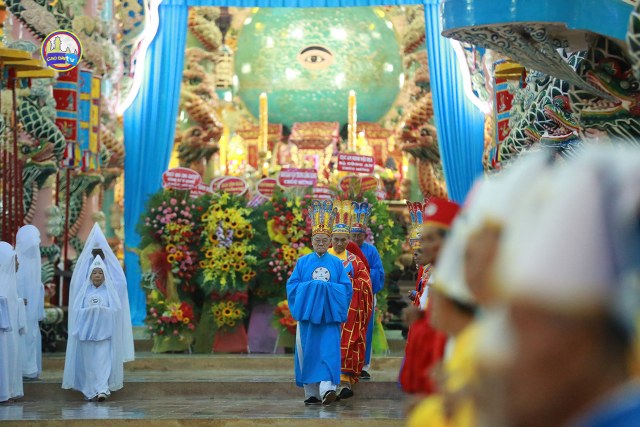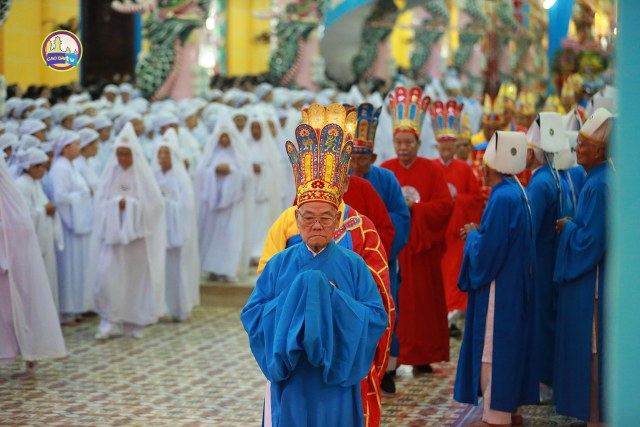 FOREIGN GUESTS VISITED HO-PHAP MEDITATION CENTER "TRI HUE CUNG"