THE 2018 GRAND FESTIVAL COMMEMORATING THE HOLY MOTHER GODDESS IN THE CAO DAI TAY NINH HOLY SEE, VIETNAM
THE 2018 GRAND FESTIVAL COMMEMORATING THE HOLY MOTHER GODDESS IN THE CAO DAI TAY NINH HOLY SEE, VIETNAM
Updated 2018-11-13 08:02:32
(Reported by Nguyen Tuan Em, CaodaiTV – Edited by Joe Hobbs – Sep. 30, 2018)
The 2018 Grand Festival Commemorating the Holy Mother Goddess (in Vietnamese Hội Yến Diêu Trì Cung) was held on the 15th and 16th of the lunar month of August 2018 (24th and 25th of September in the Gregorian calendar). Hosted by the Sacerdotal Council of the Cao Dai Tay Ninh Holy See, this successful celebration attracted more than 250,000 pilgrims and tourists from all over Vietnam and many countries abroad.
A major component of the Mother Goddess Festival is the "Grand Banquet" (Hội Yến Diêu Trì) in the Diêu Trì Palace (Diêu Trì Cung), hosted by the Holy Mother Goddess herself. The Banquet venue is the Temple of Gratitude ("Báo Ân Từ"), known also as the Holy Mother Goddess Temple), where tables and seats are set for the Holy Mother Goddess and her invited guests including immortals and spirits having achieved salvation. Her guests enjoy the fruits of the Immortal Peach Garden cultivated in the Diêu Trì Palace by the second of the Mother Goddess' nine muses, and blessed by the Holy Mother Goddess. At each place setting there is simply a plate of fruits, a wine glass, a teacup, and a small vase of flowers.
Ever since the beginning of the Cao Dai religion, God the Father has requested the Holy Mother Goddess to host Her Banquet at this Holy Mother Goddess Palace in this visible world to bring about salvation to His children.
The 2018 Hội Yến Diêu Trì Cung witnessed the greatest number of exhibition stands (101) which have ever been set up around the Holy Mother Goddess' Temple. Holding mainly flowers, fruits and other foods in highly-decorated arrangements, these stands represent offerings to the Holy Mother Goddess and Her Nine Muses.
Attending this year's Grand Festival were 43 invited special guests including Her Excellency Madam Mary Tarnowka, Consul General of the U.S General Consulate in Ho Chi Minh City, Vietnam; leaders of religious organizations such as Oomoto in Japan, Daesoon Jinrihoe in South Korea, and Weixin Shengjiao in Taiwan; and distinguished professors, scholars and journalists from 12 countries including the USA, Canada, England, Italy, Australia, Poland, Thailand, Bangladesh, Belgium, France, Lithuania, and Japan.
The 2018 Grand Festival made quite an impression on the invited guests and pilgrims, especially with the lively parade featuring the well-decorated float carrying figures of the Holy Mother Goddess and Her Nine Muses. As the feast corresponds with the Mid-Autumn Festival, the parade consisted of diverse performances including the dragon dance, lion dance, and other musical and cultural activities.
In addition, the ritual ceremony at 10:00 PM on the lunar night of 15 August (24 September) attracted the largest-ever number of attendants throughout the 93-year history of the Cao Dai Religion, with an estimated 80,000 participants.
Here are a few observations made by foreign guests at the Festival:
Professor Churlya Wurfel from the Church of Scientology, Australia said: "This is the first time that I've been here. And what an amazing experience! The people are just so nice, they're so spiritual. And you know like there are thousands, I think it's more than like a hundred thousand at the festival. And then we saw the fruit and the flower decorations. It was like thousands of fruits. And it was just amazing! I've never seen any decoration so incredible as at this festival. And the flowers, it's just beautiful. You know the Vietnamese people are so artistic to be able to design and create all of that. It's just one of the most special events. And I want to thank the Cao Dai for inviting us to come to attend this amazing special event."
Professor Susan Palmer, from McGill University in Montreal, Canada said, "Well, there were several things that impressed me. The music and the rituals are very beautiful and the singers, the young women who sing wonderful chants. And of course I love the parade with the lions and the phoenixes and the turtles. It's amazing."
Bill Roberts, a freelance writer and a photographer from Monterey, California, who now works for the Oomoto in Japan said, "It was a beautiful festival. The colors, the pageantry, very beautiful. I was very impressed with so many people and very well-disciplined. People were very well-behaved. When we needed to move around the area, people would move from our path so we could get through. It's quite impressive that thousands and thousands of people that there weren't …There didn't seem to be any problems that I saw. Everything was very impressive. People were very friendly. They really wanted to connect. I felt like they wanted to say hello. They wanted their pictures to be taken, of course. Many people have contacted me since on Facebook. All the people were really extraordinarily friendly. And finally I must say the parade on Monday night was one of the best parades I've ever seen. The energy from the people participating in the parade… You can feel it. You could feel it when you were watching. It's an enormous energy coming out in the performances. So those are something."
Here are a few photos of this event and click these links to see the videos:
http://caodai.com.vn/en/gallerydetail/cdtv-80-tay-ninh-mua-dai-le-hoi-yen-dieu-tri-cung-2018-phan-1.html
http://caodai.com.vn/en/gallerydetail/cdtv-81-tay-ninh-mua-dai-le-hoi-yen-dieu-tri-cung-2018-phan-2.html
http://caodai.com.vn/en/gallerydetail/cdtv-82-tay-ninh-mua-dai-le-hoi-yen-dieu-tri-cung-2018-phan-3.html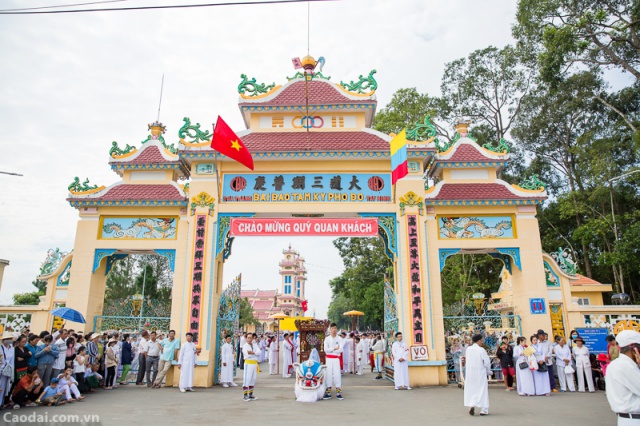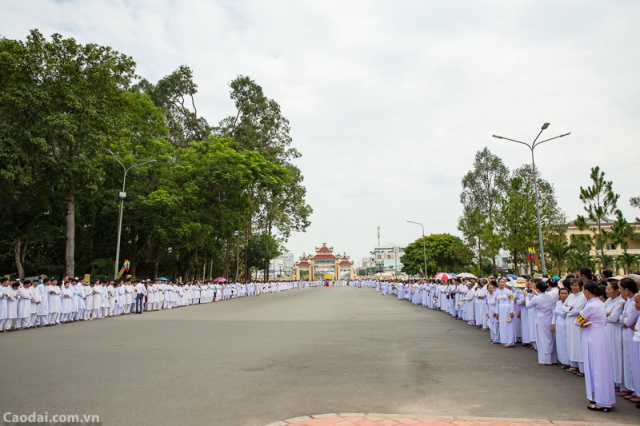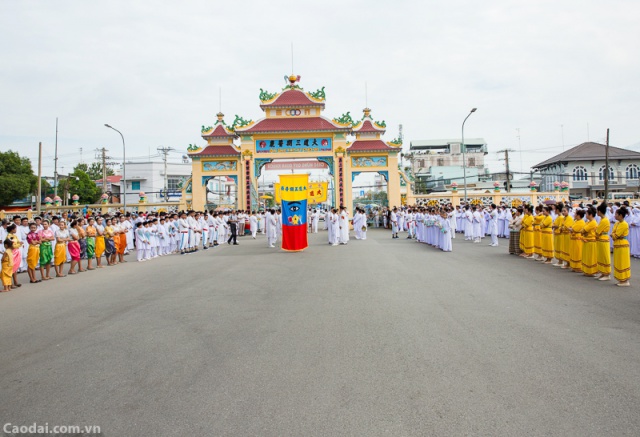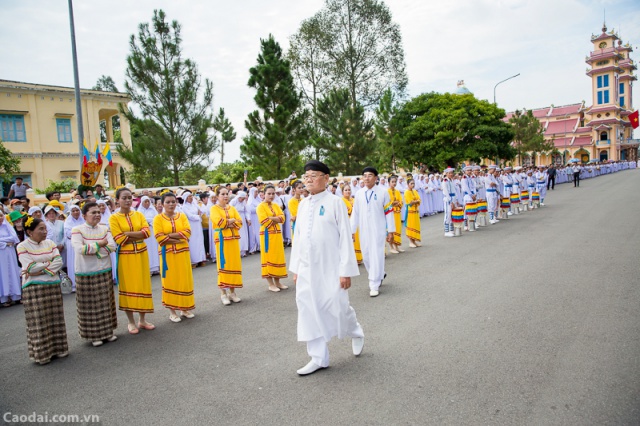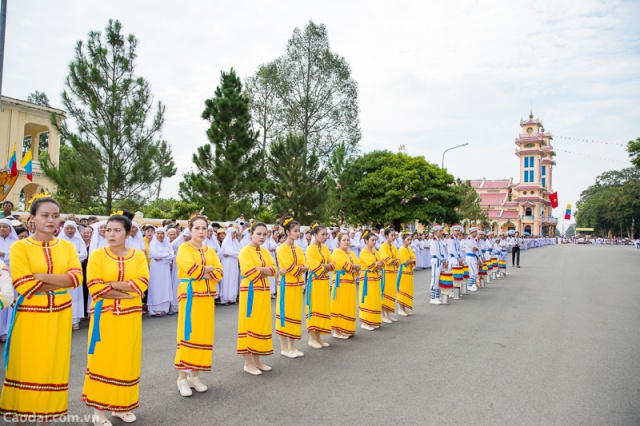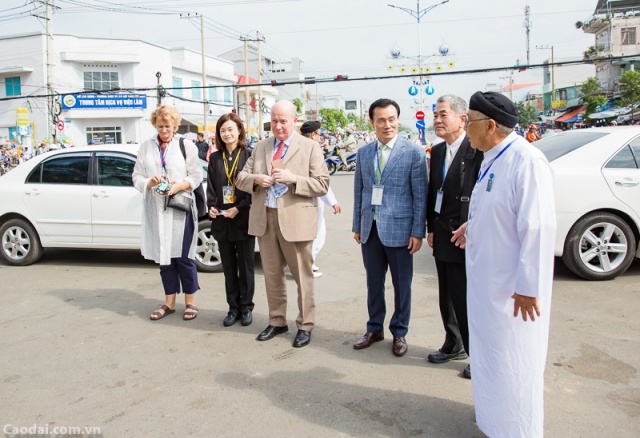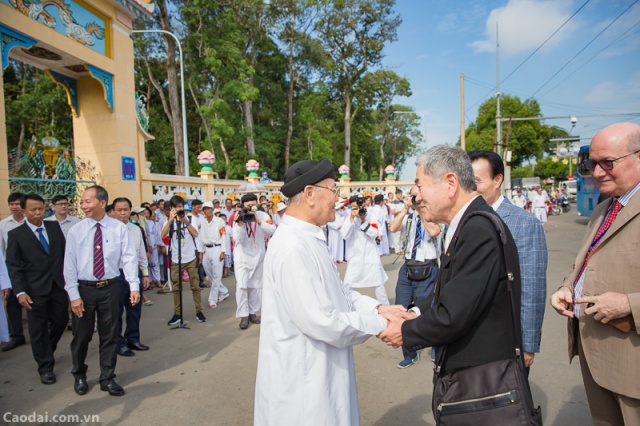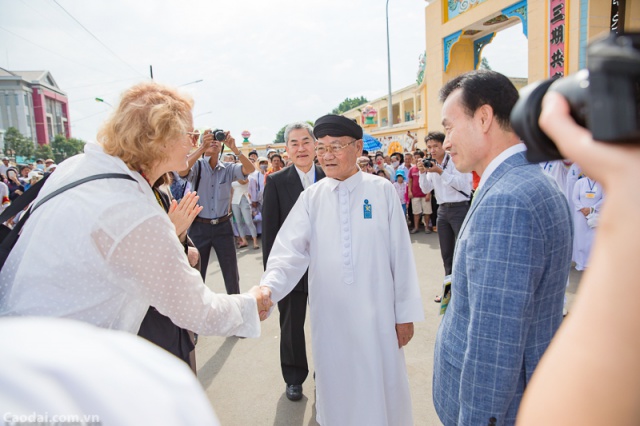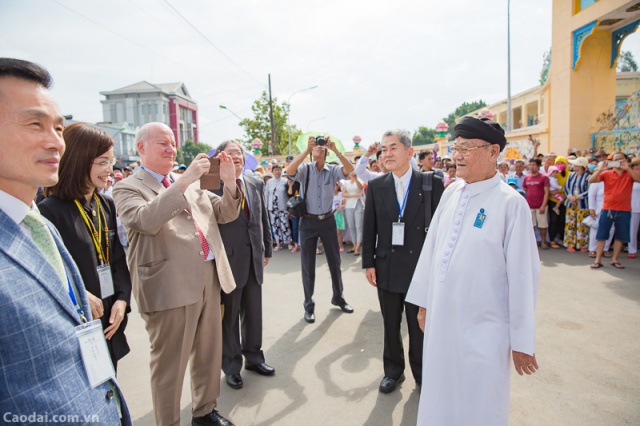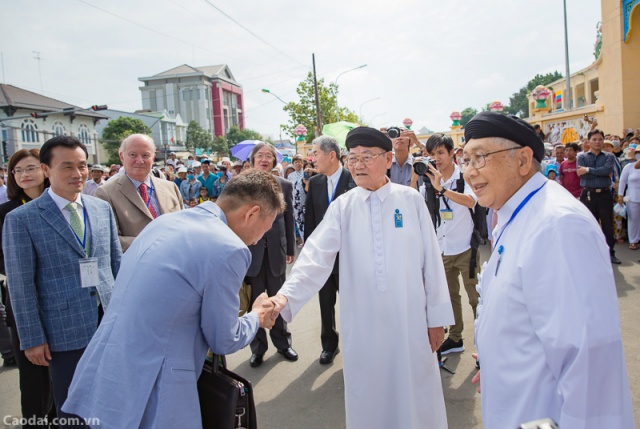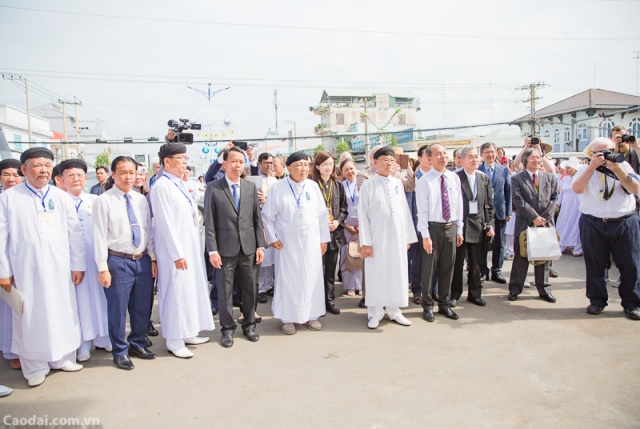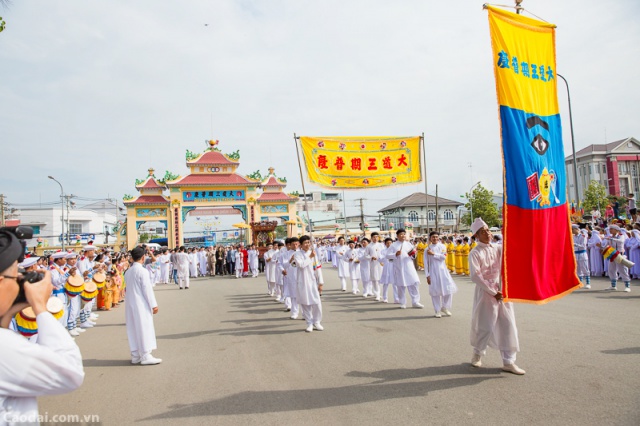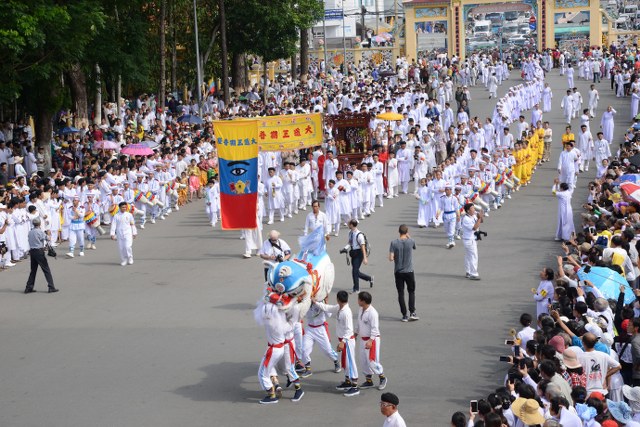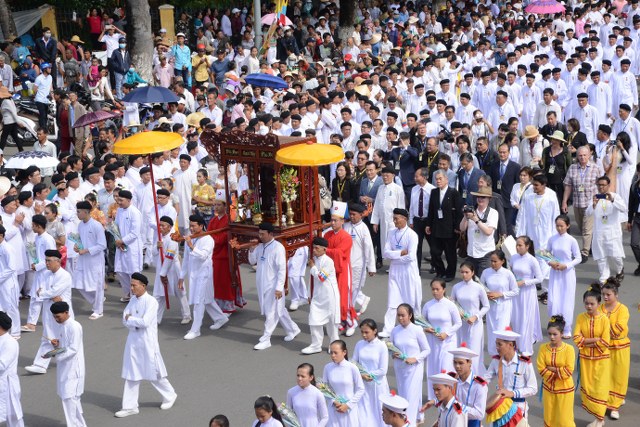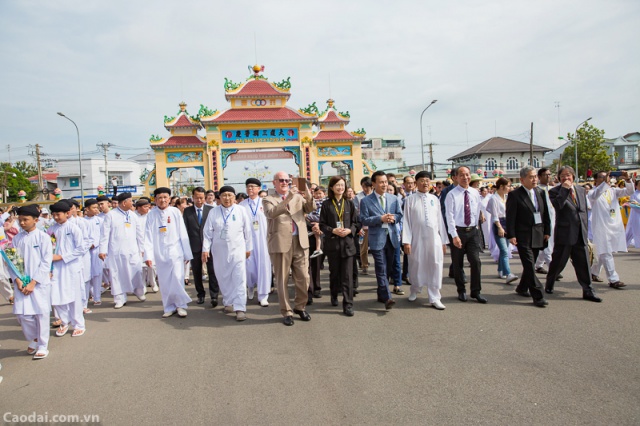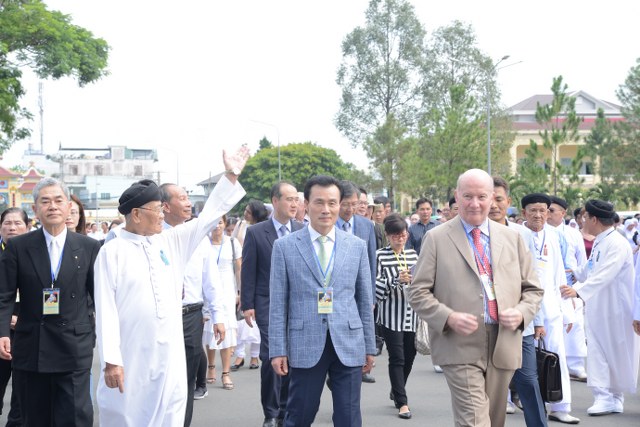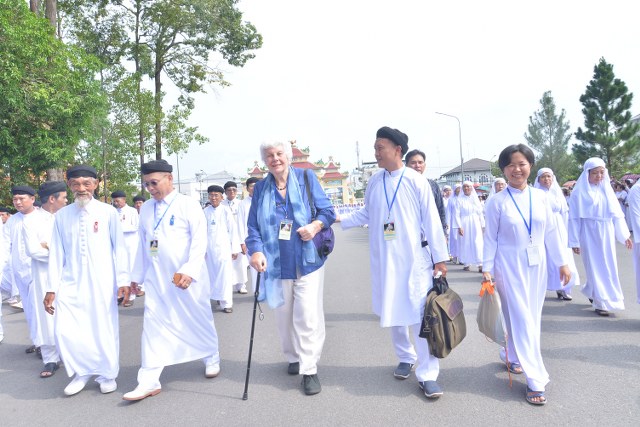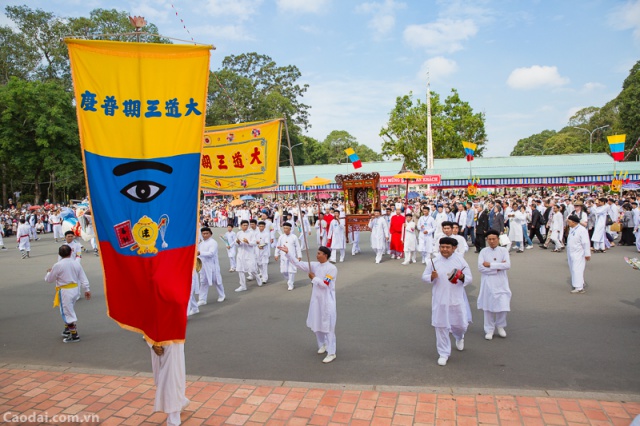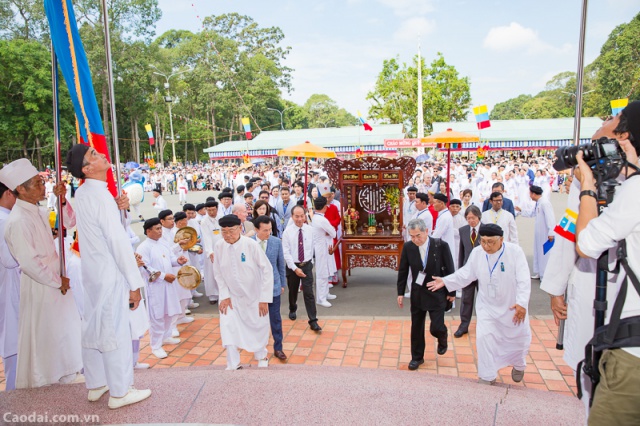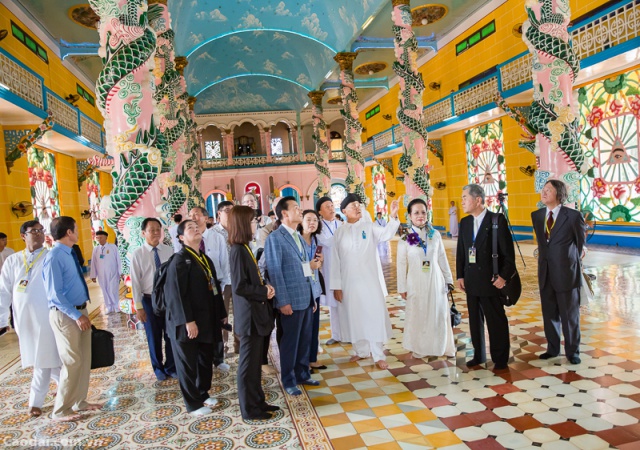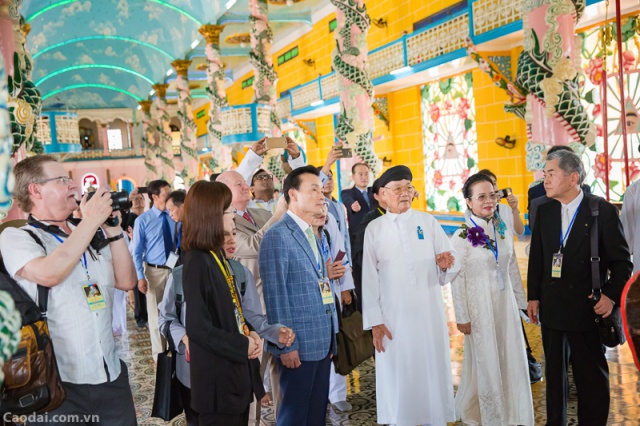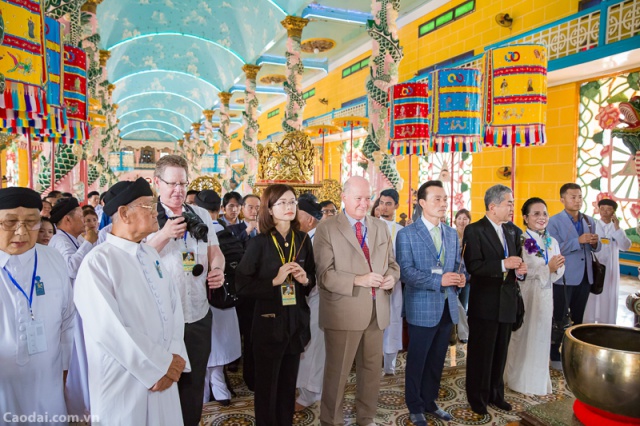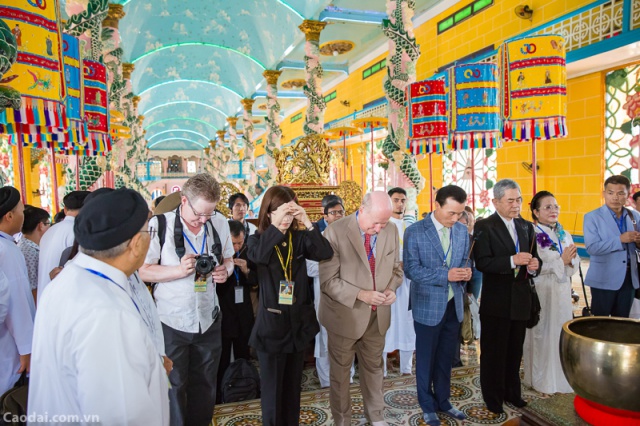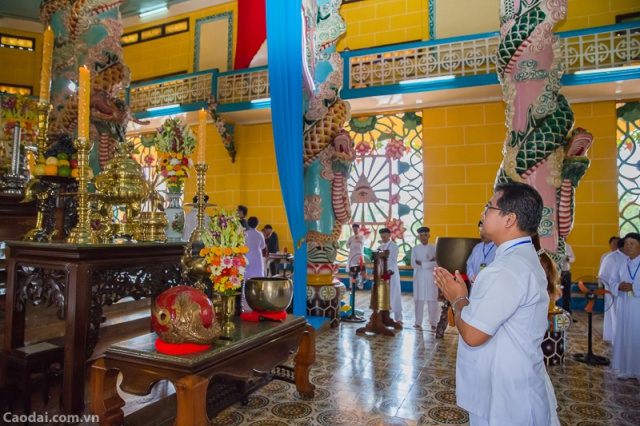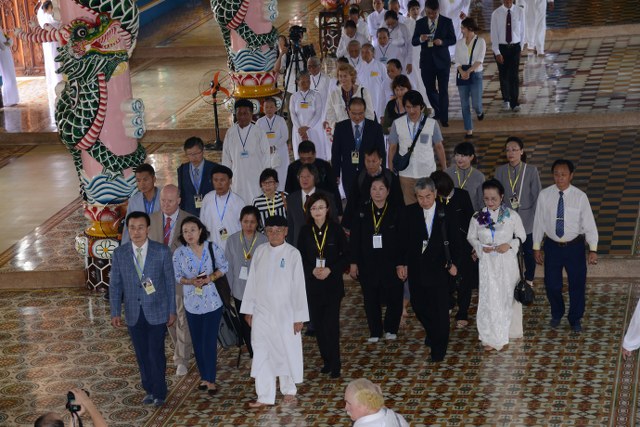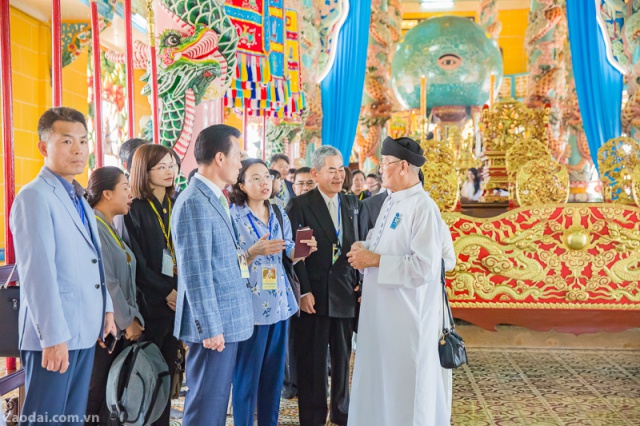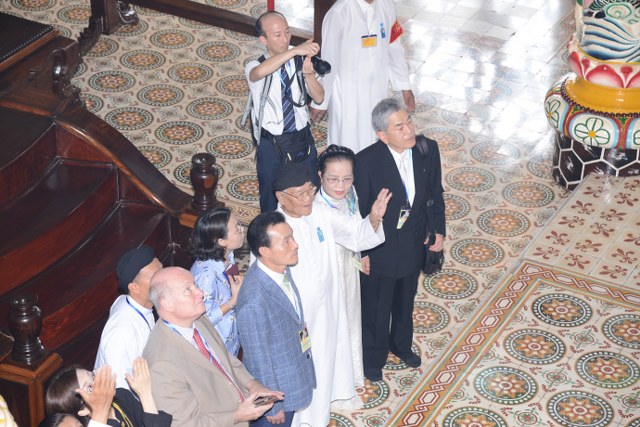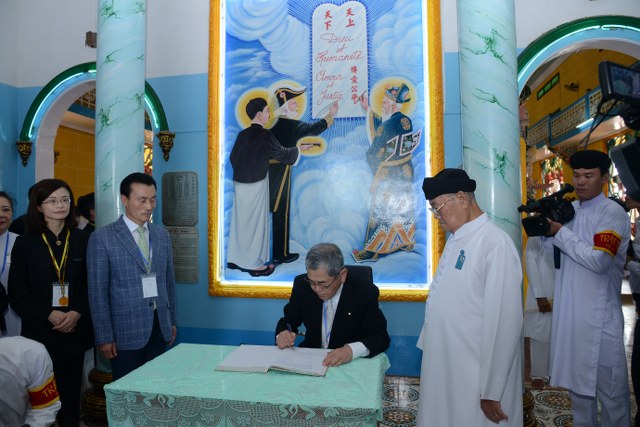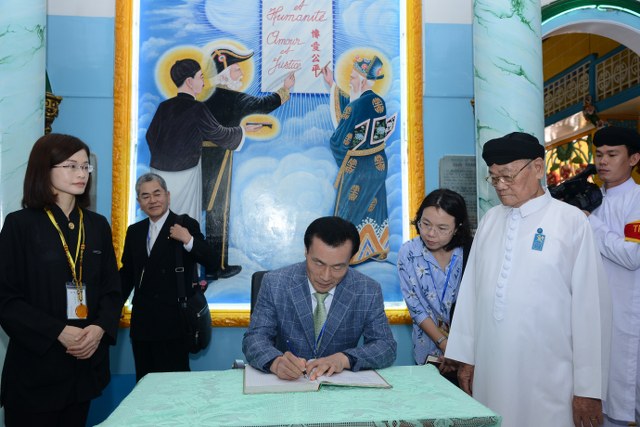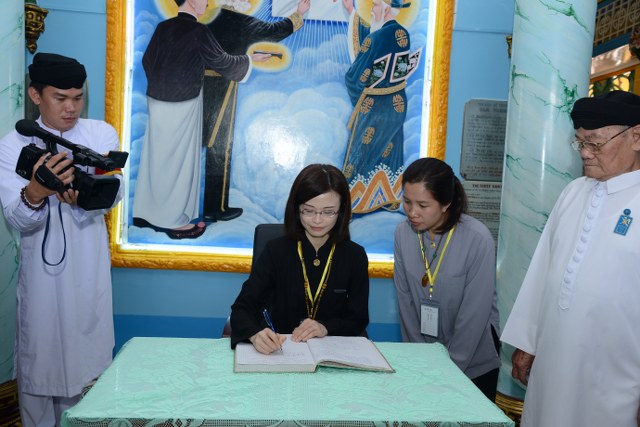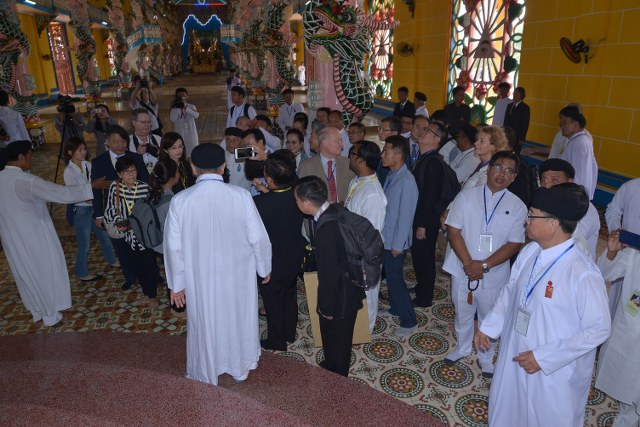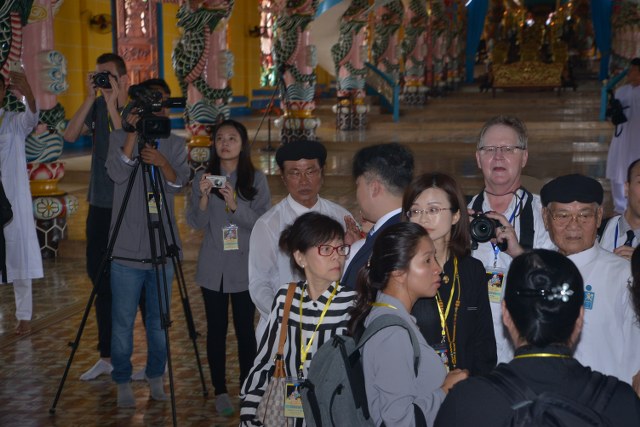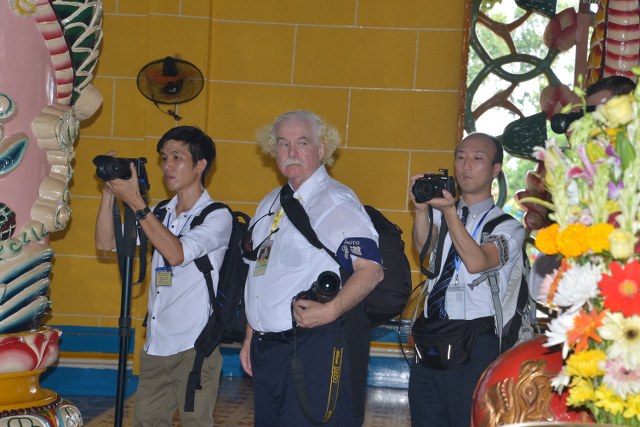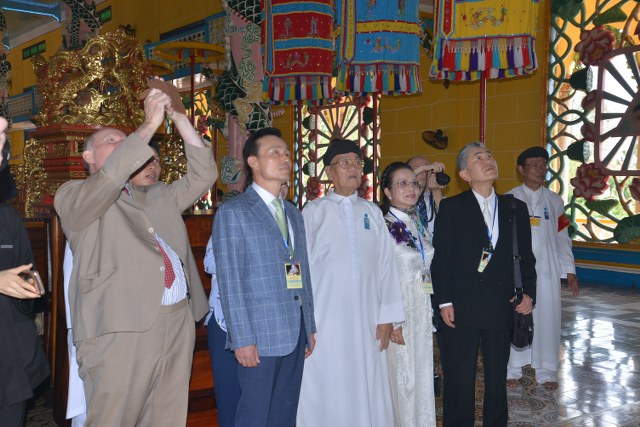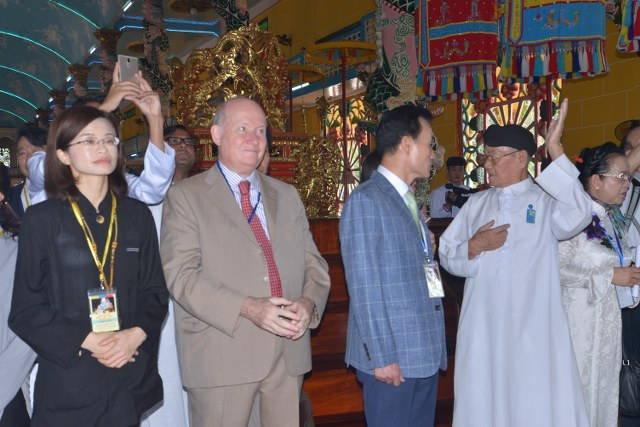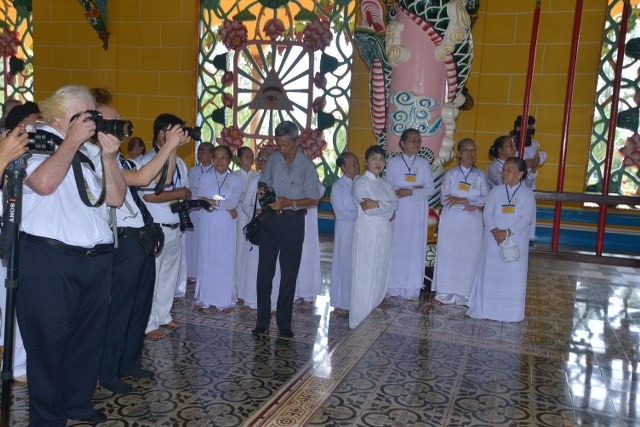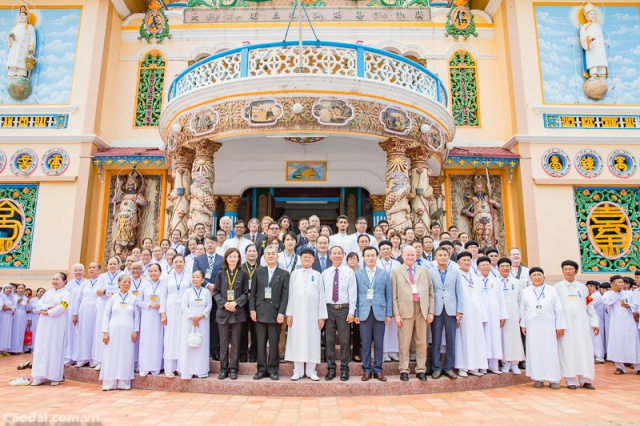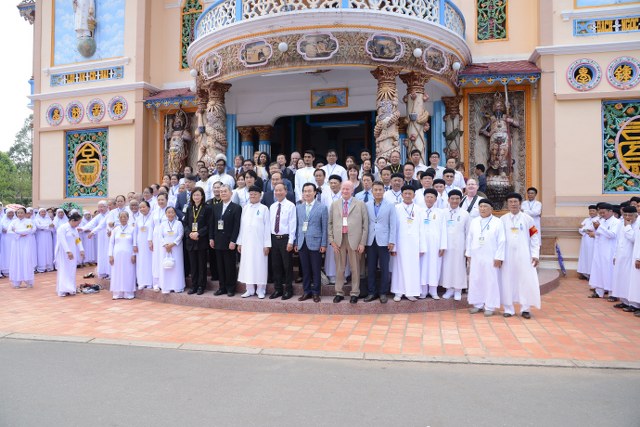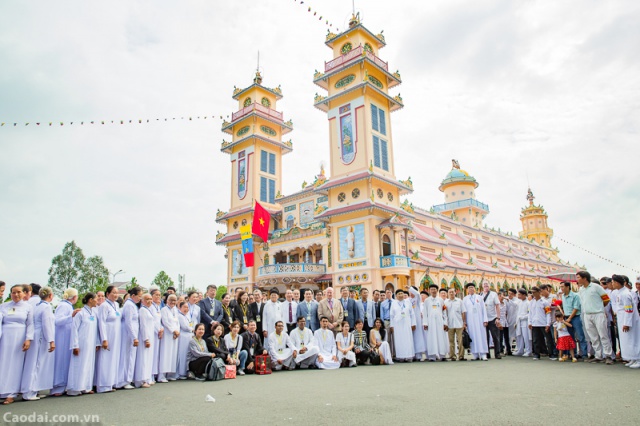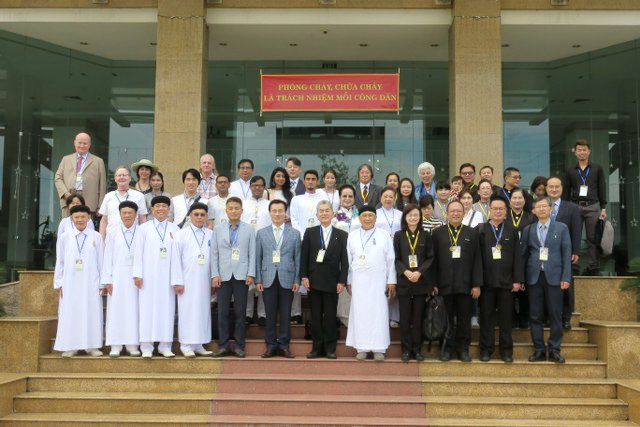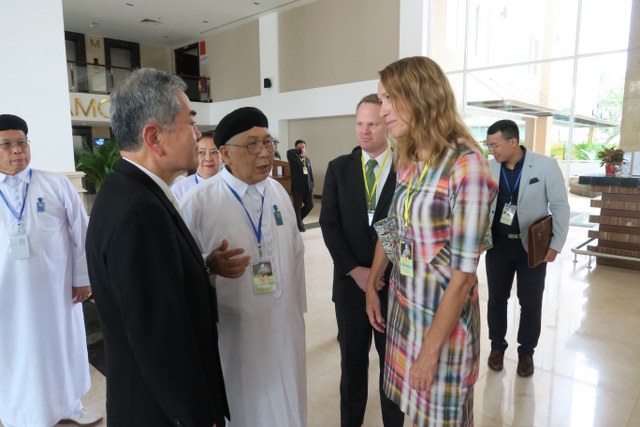 WELCOME SPEECHES AND GIFT EXCHANGES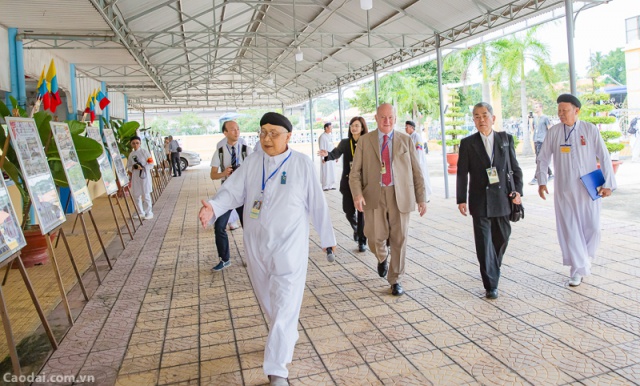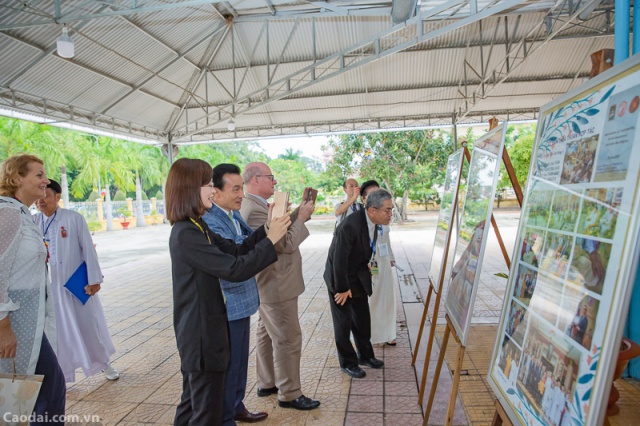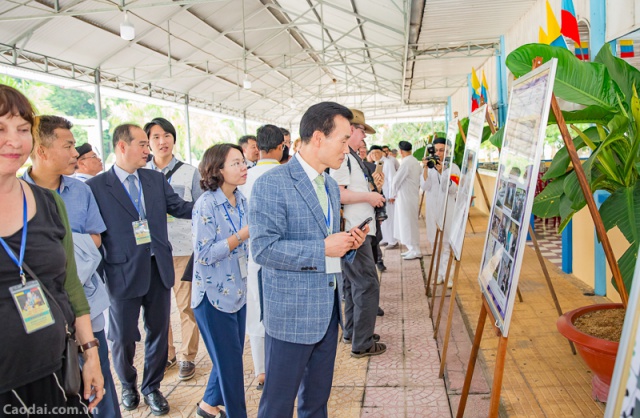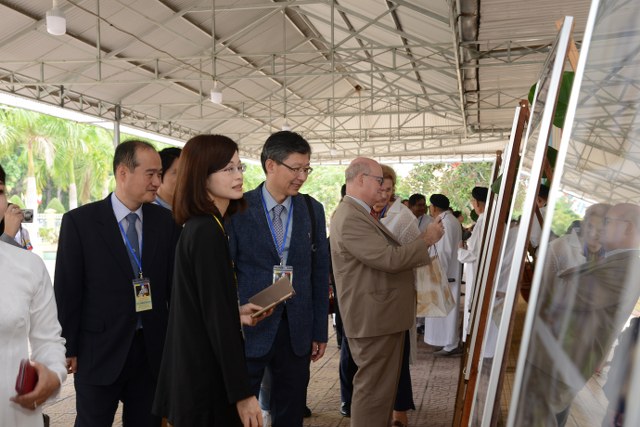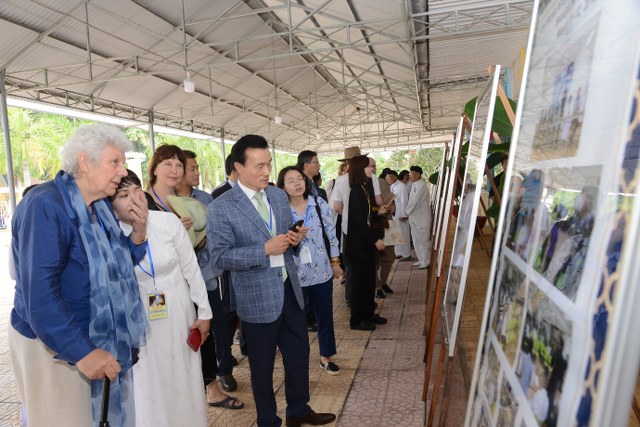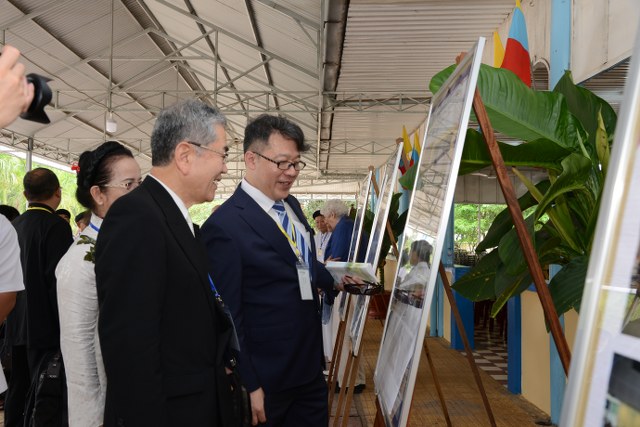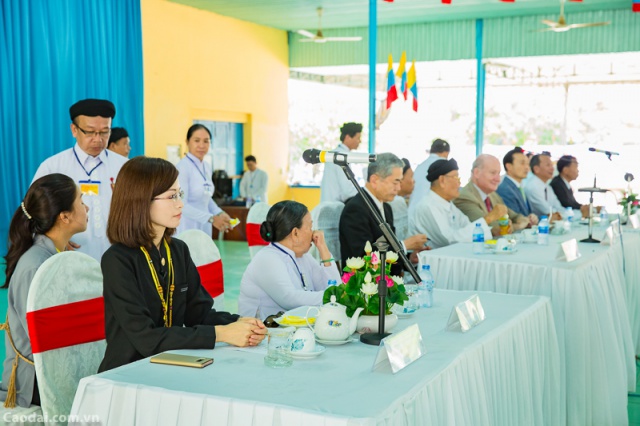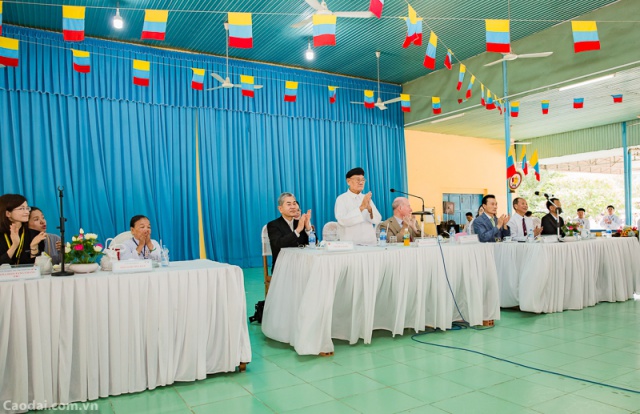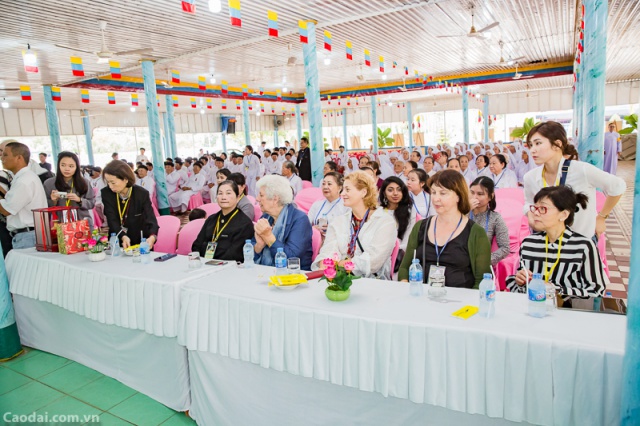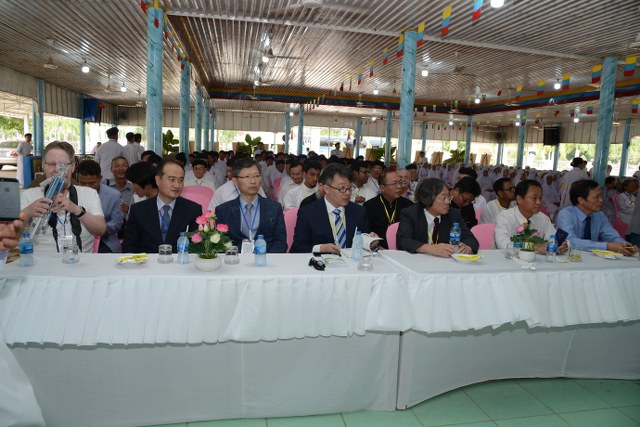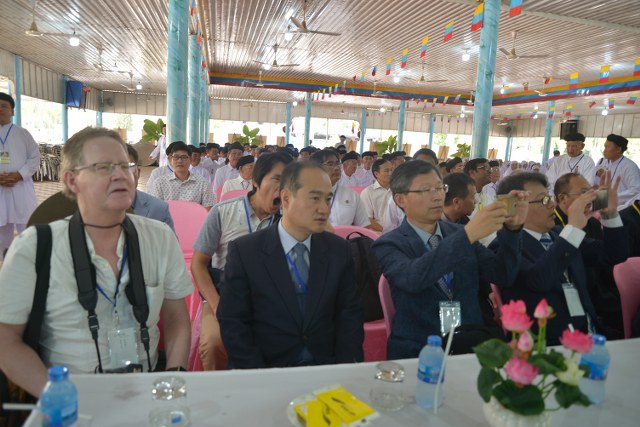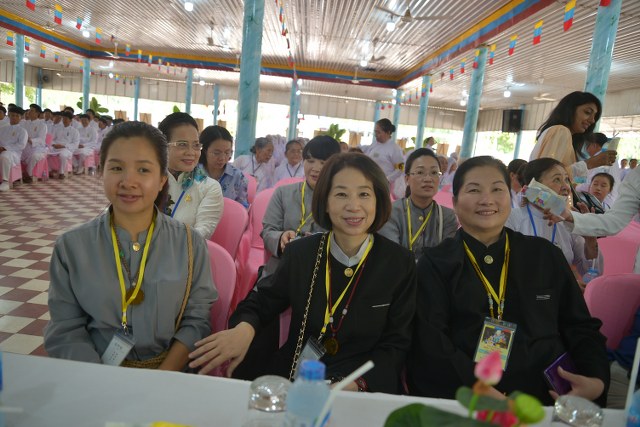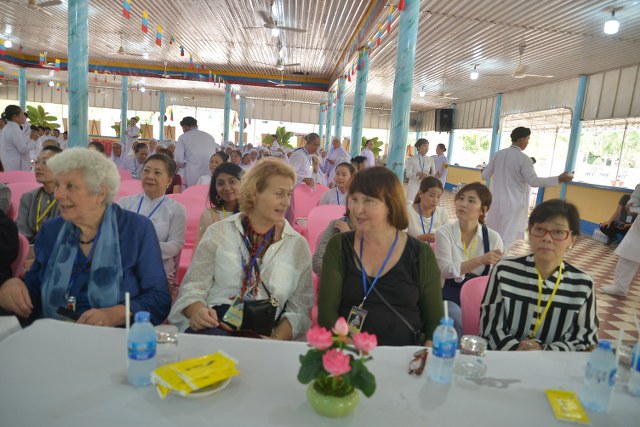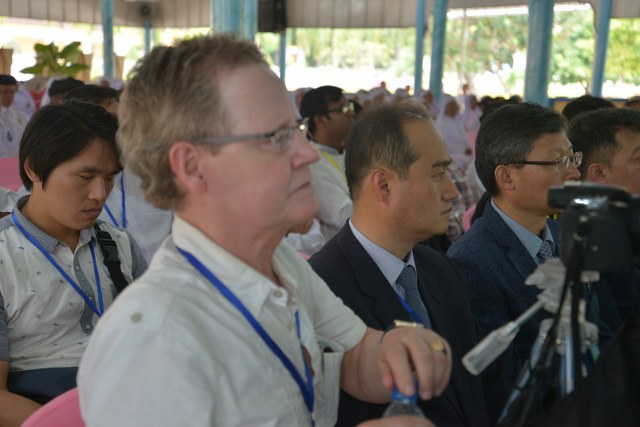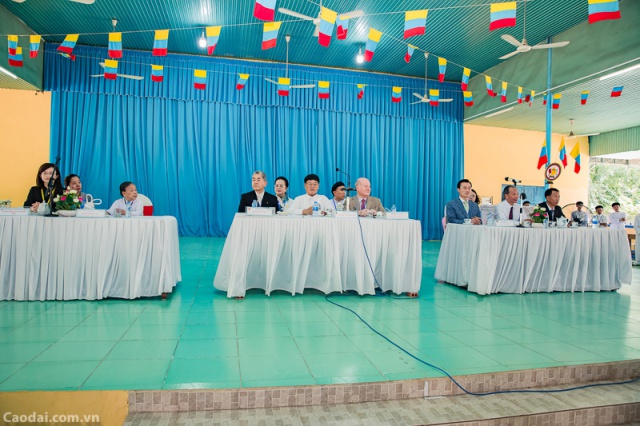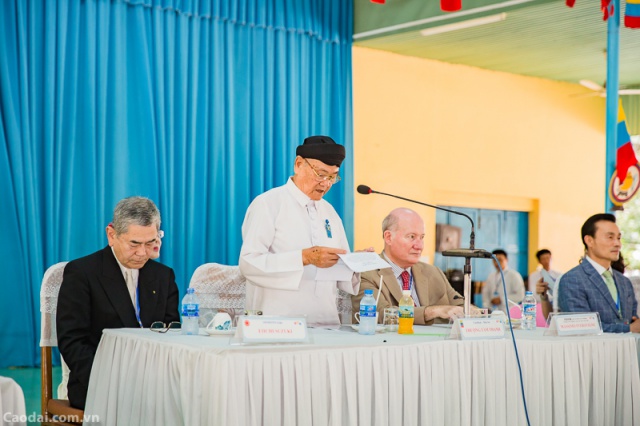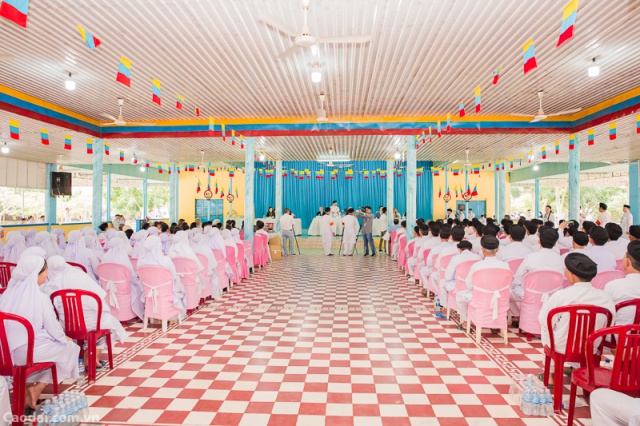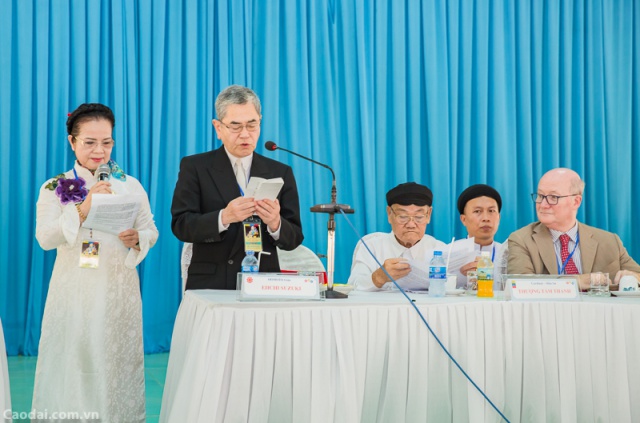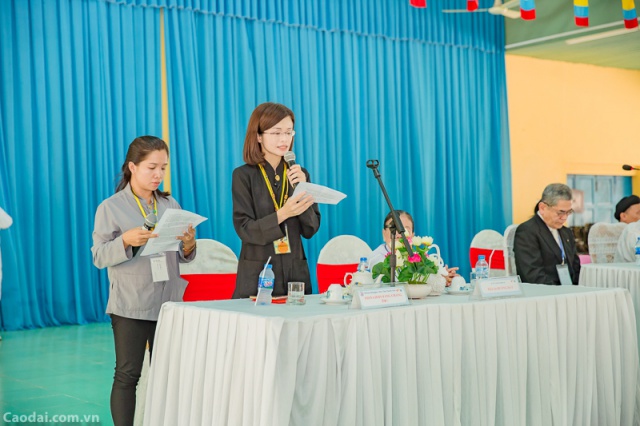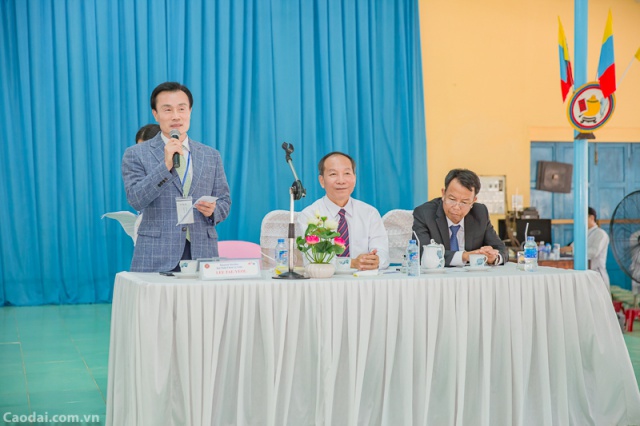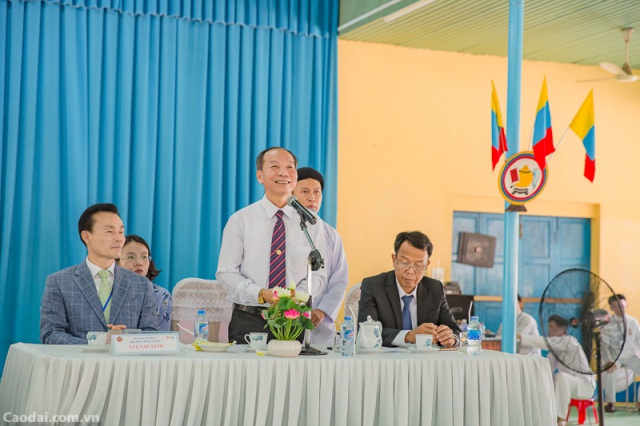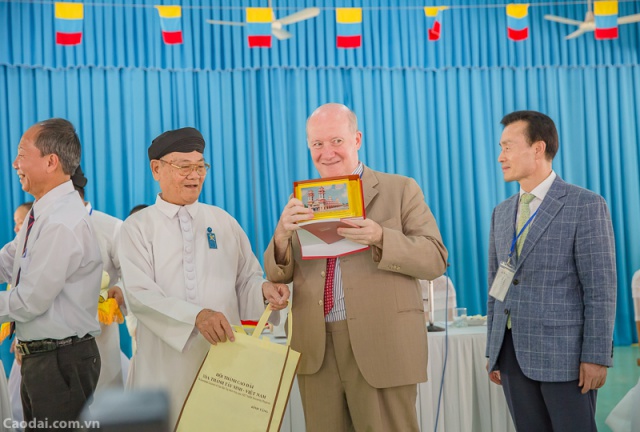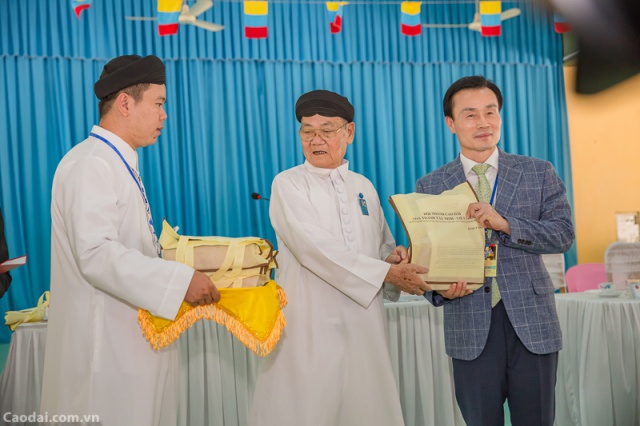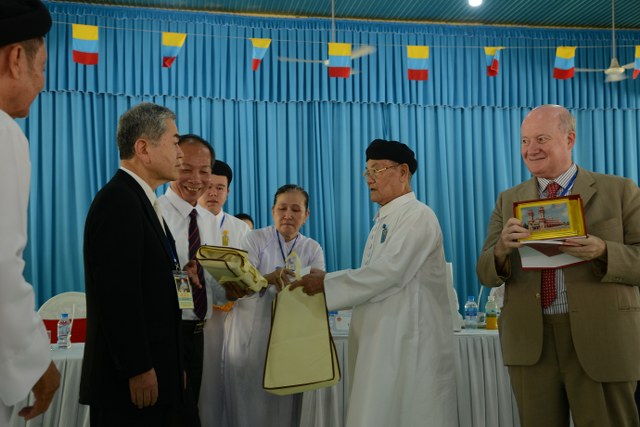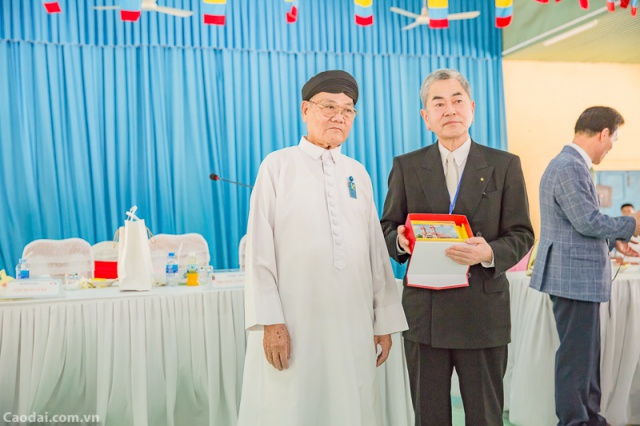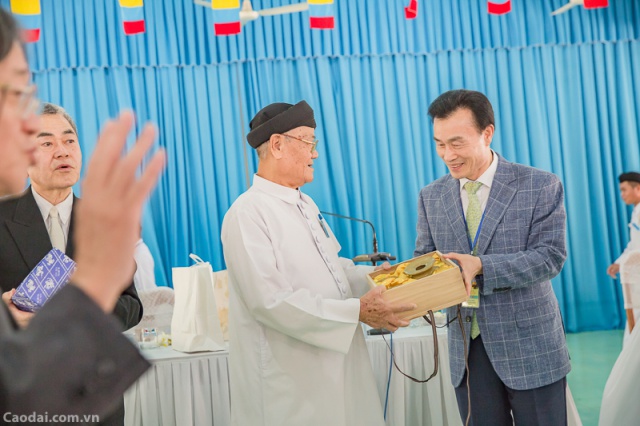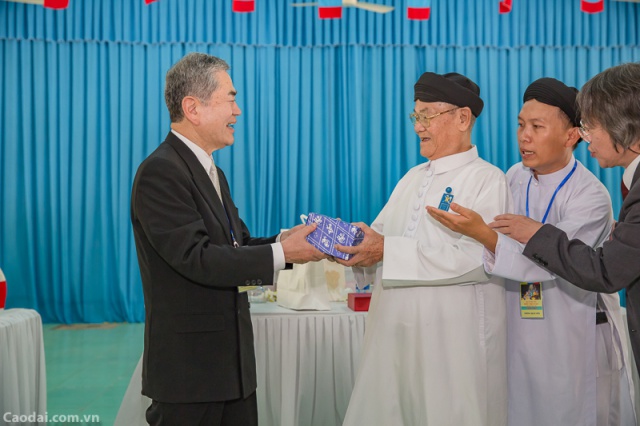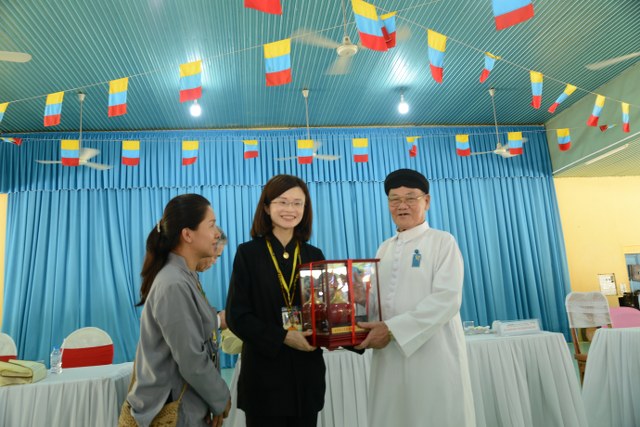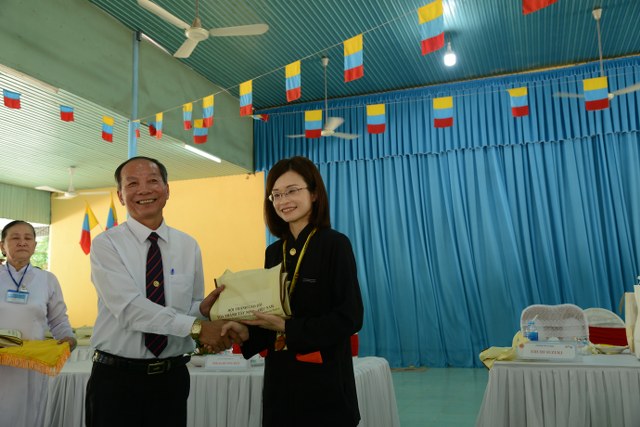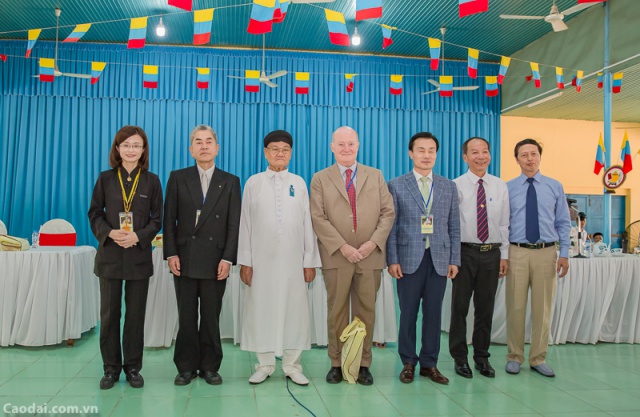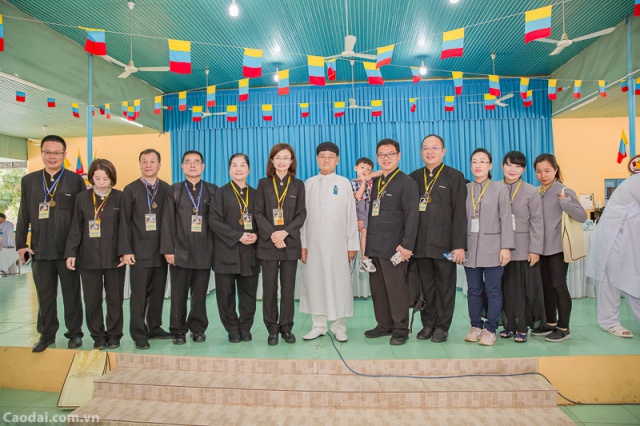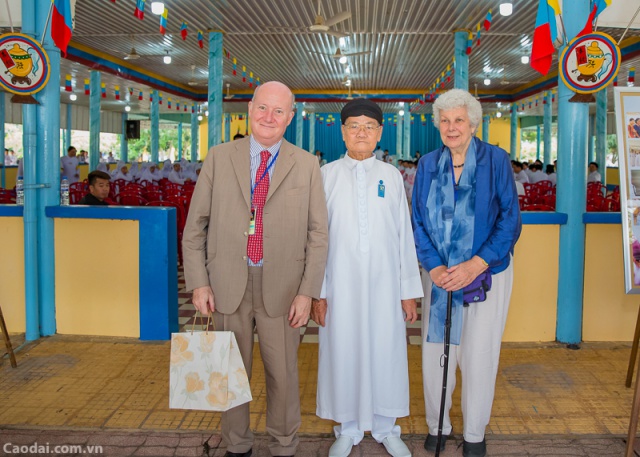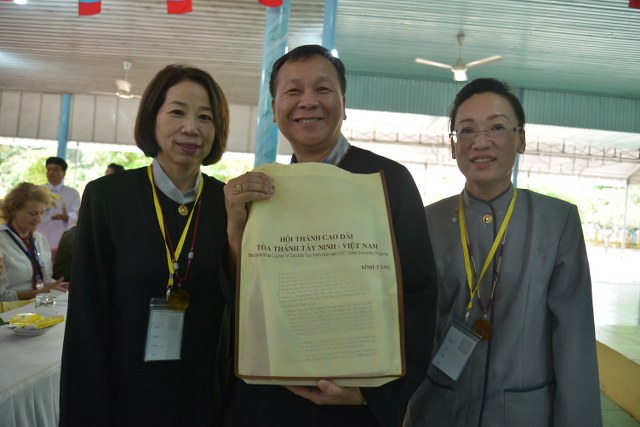 AT THE POPE'S RESIDENCE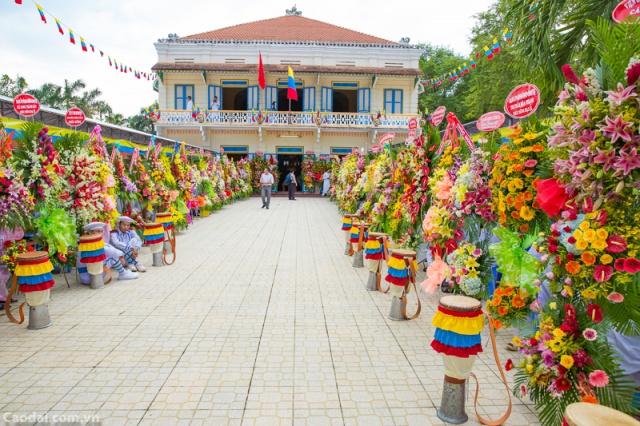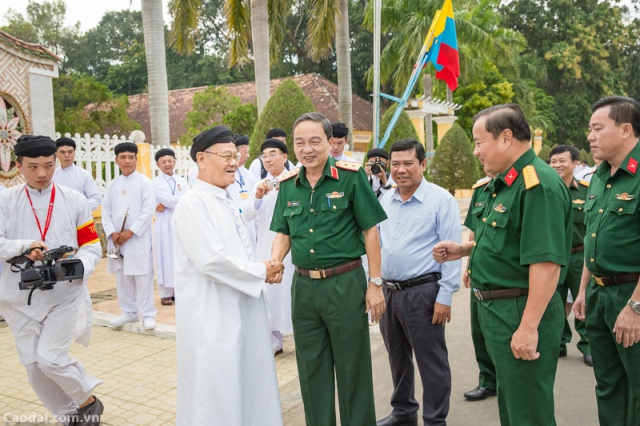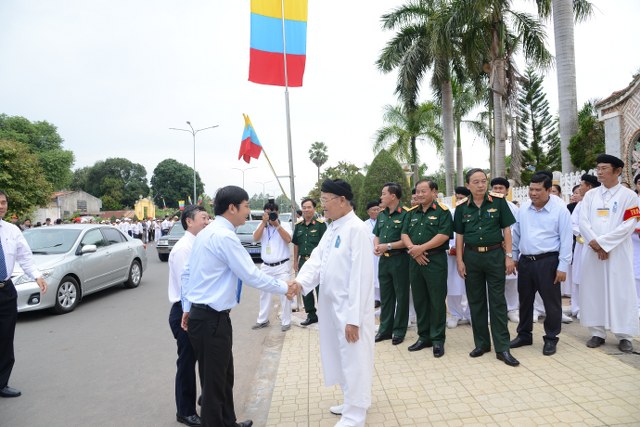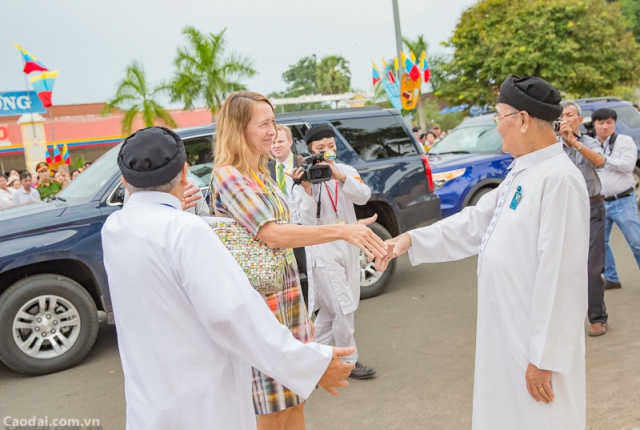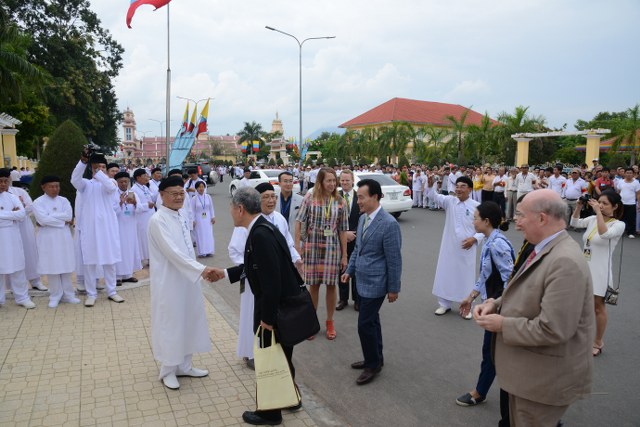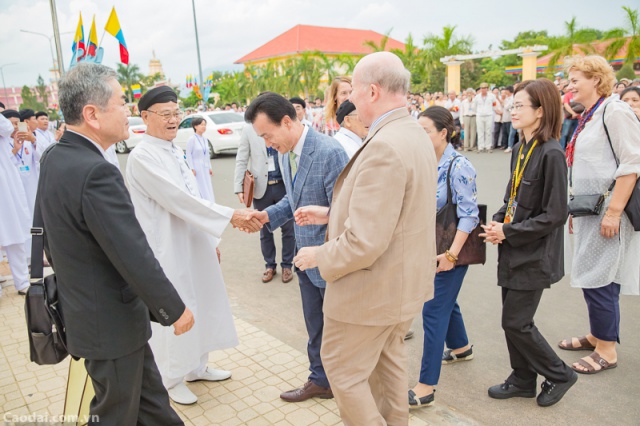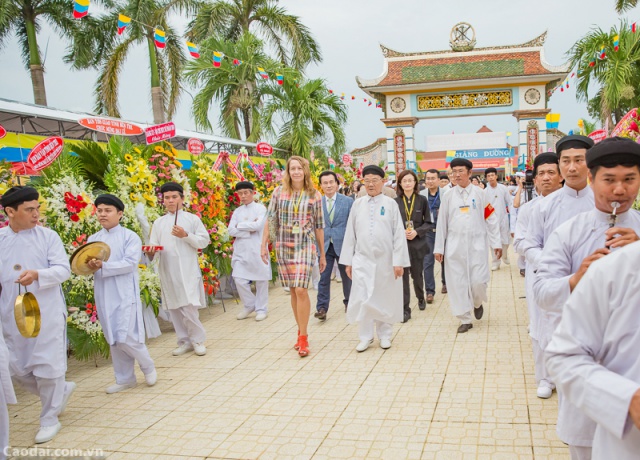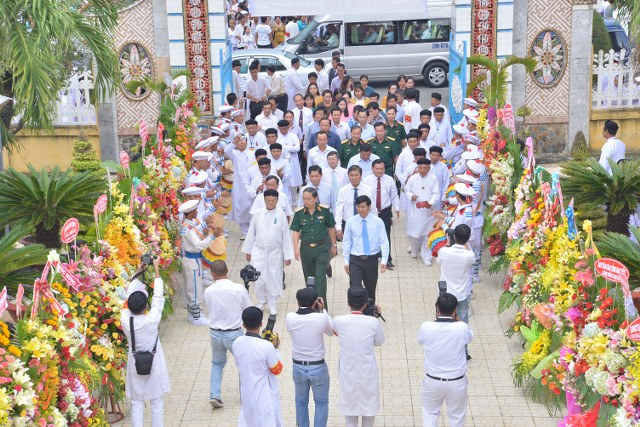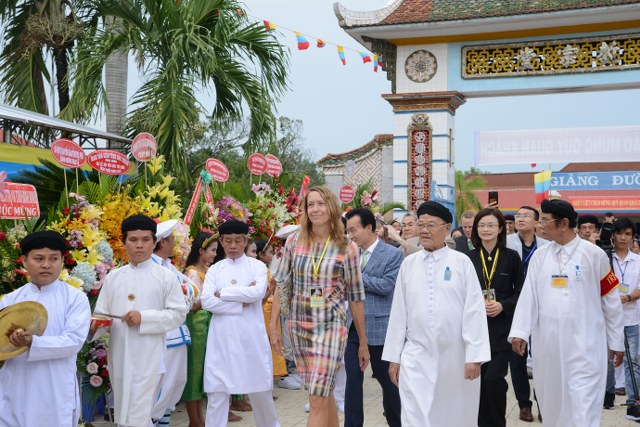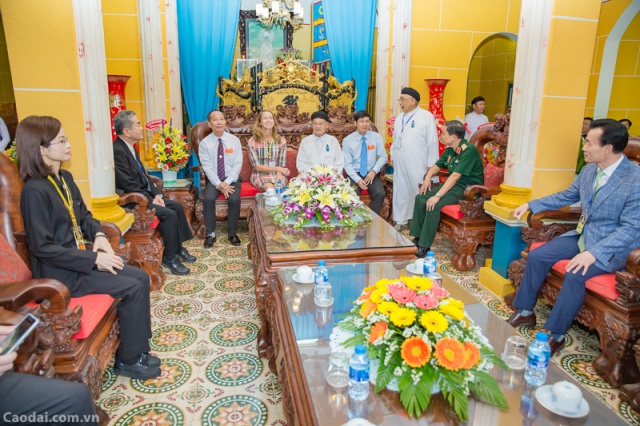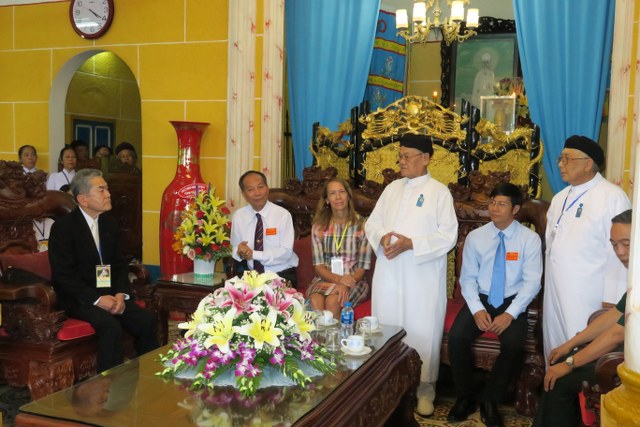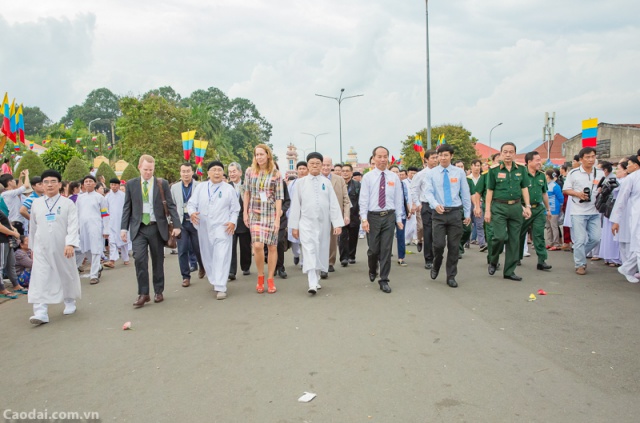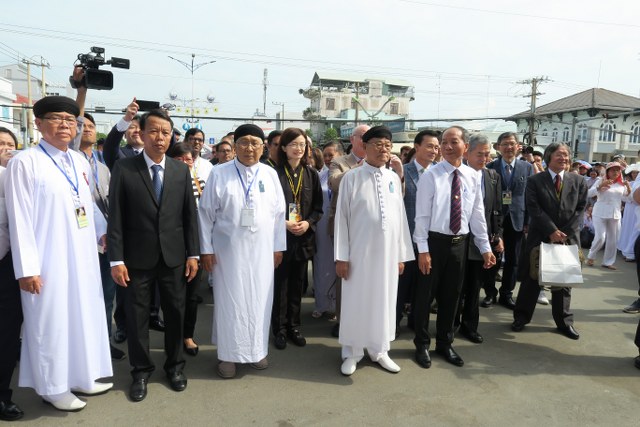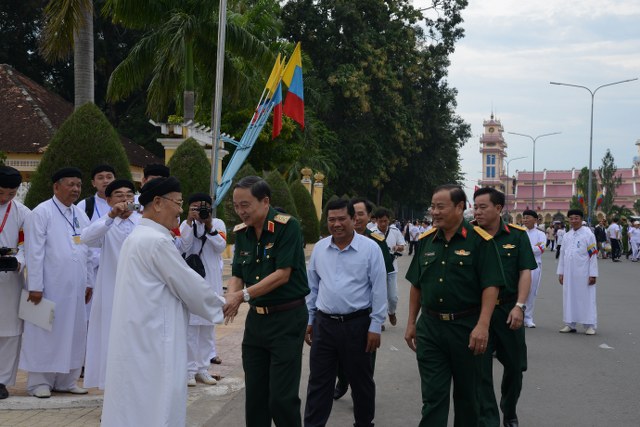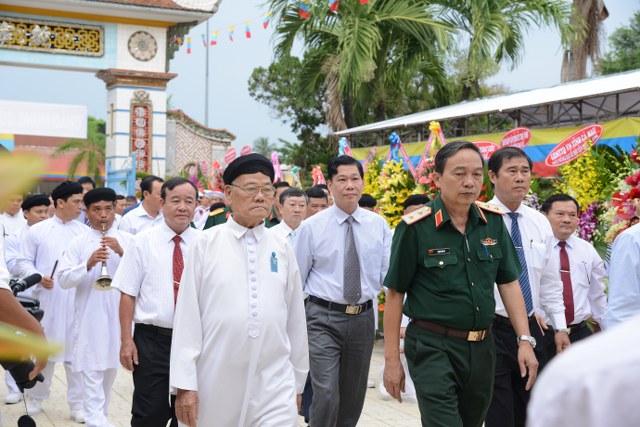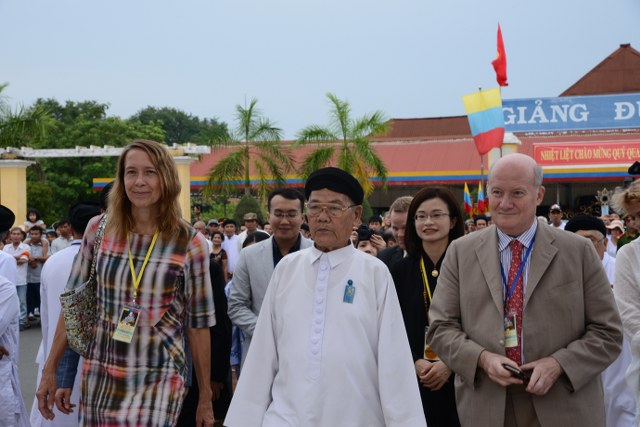 REVIEWING THE 101 FRUIT AND FLOWER EXHIBITION BOOTHS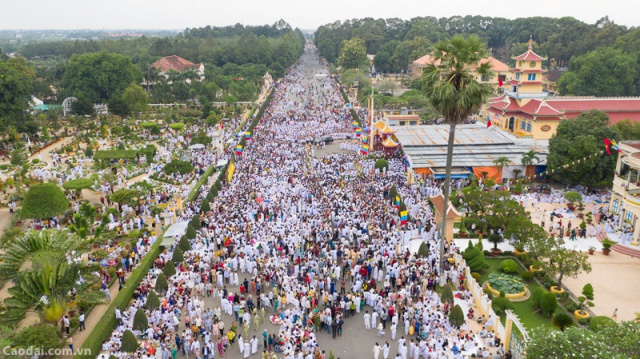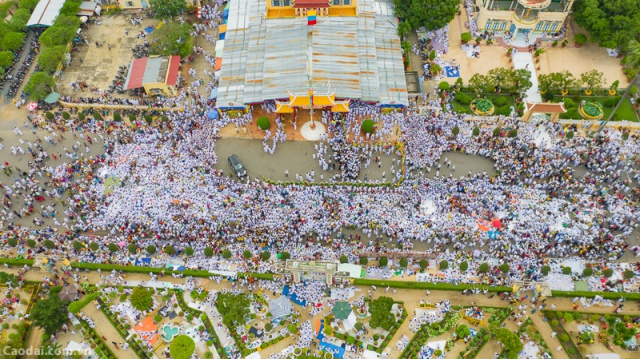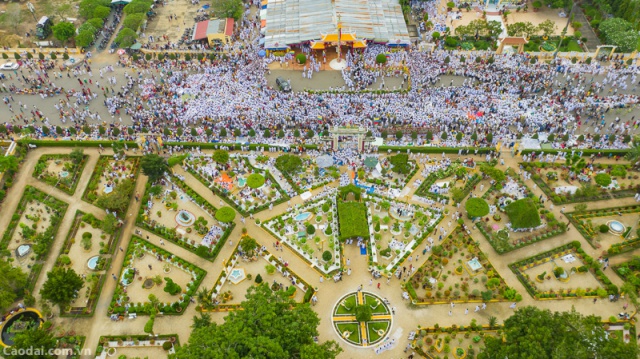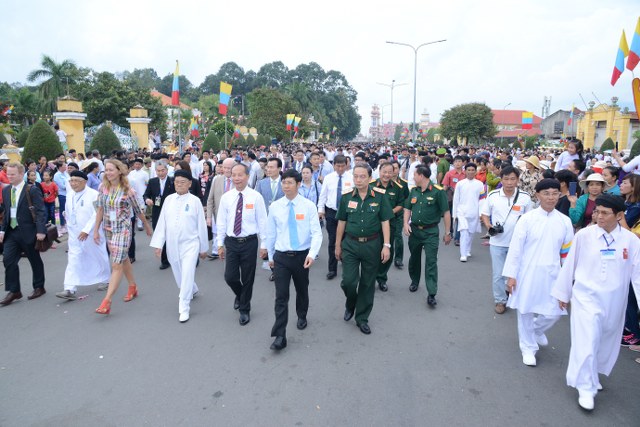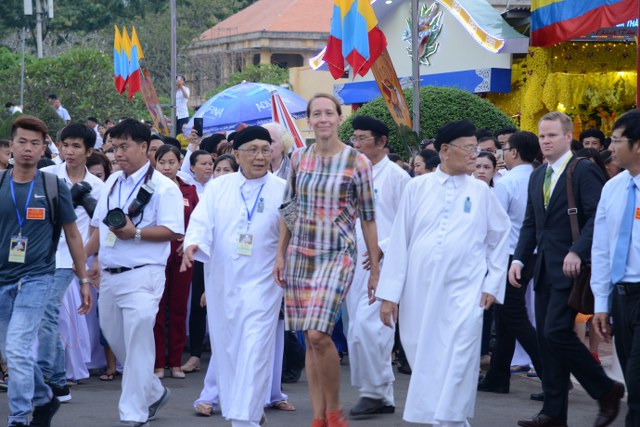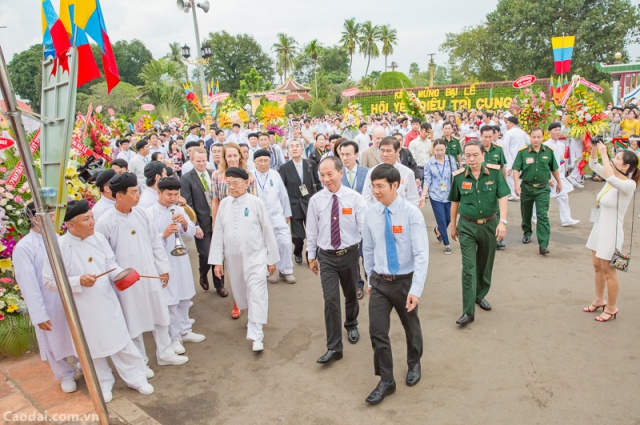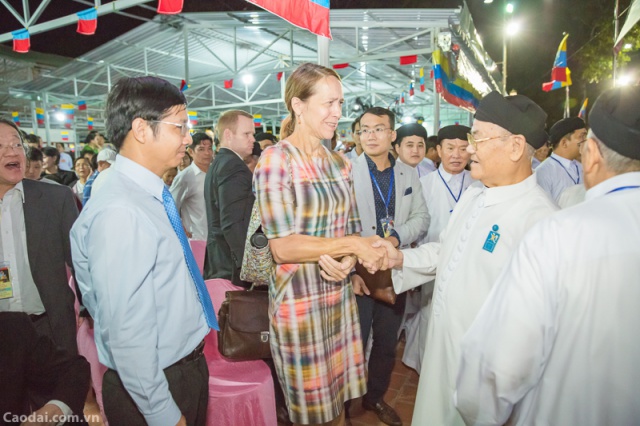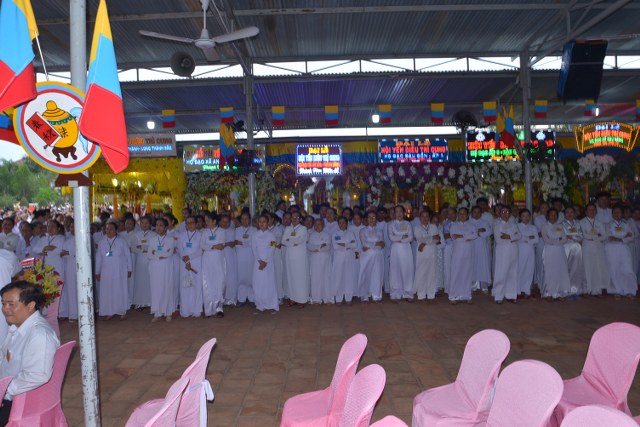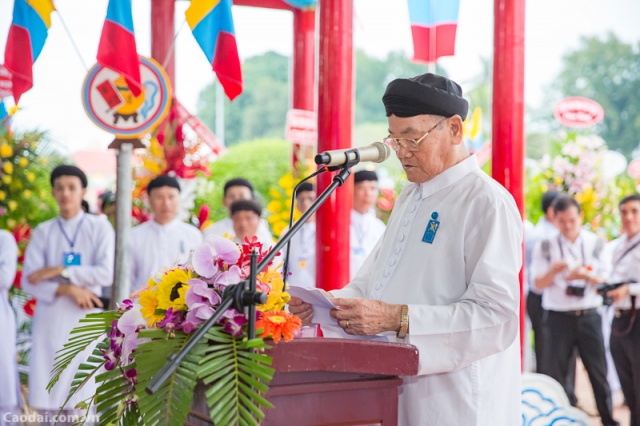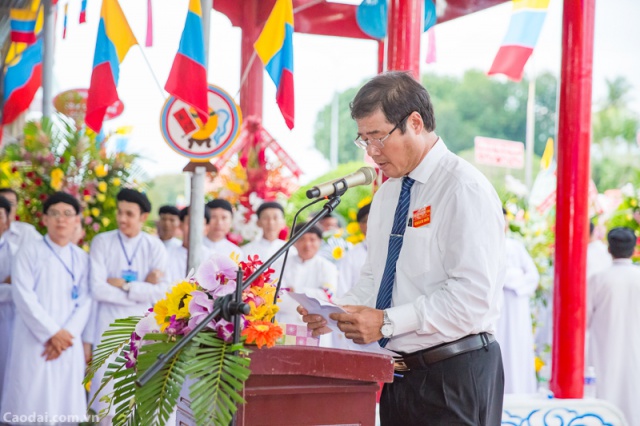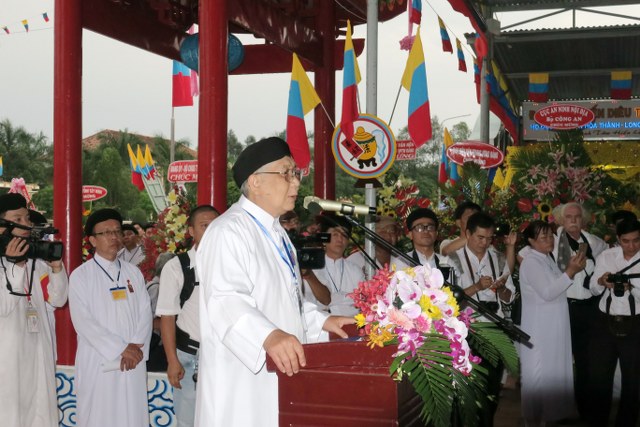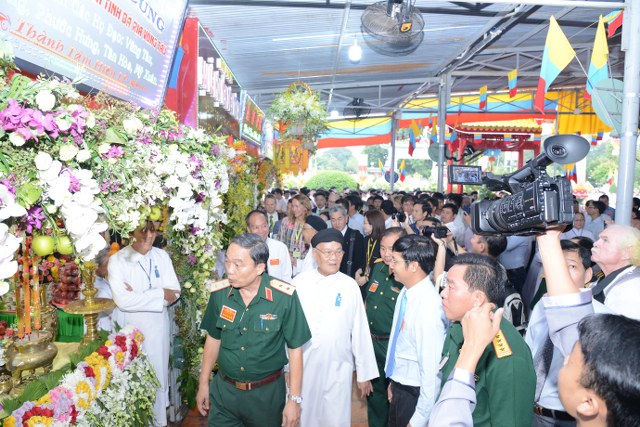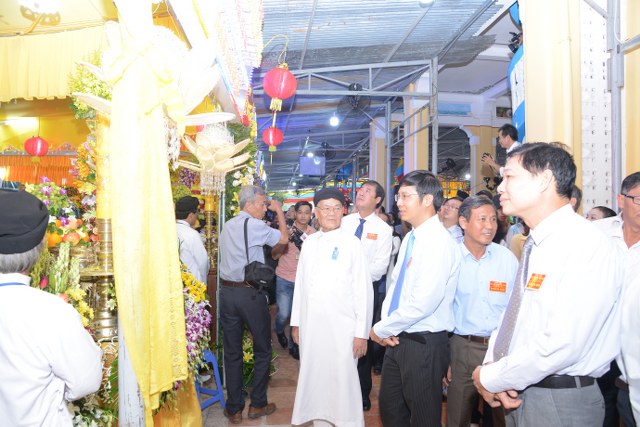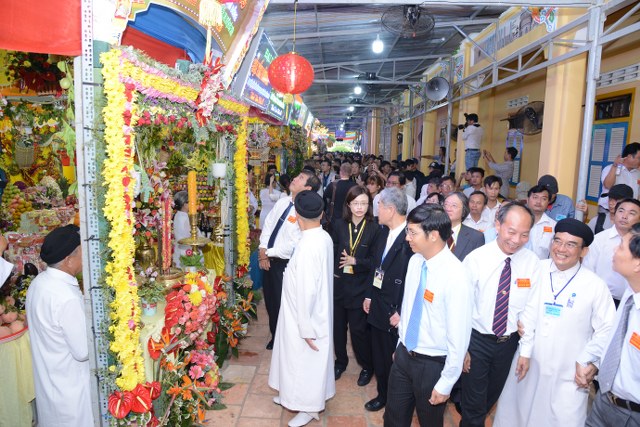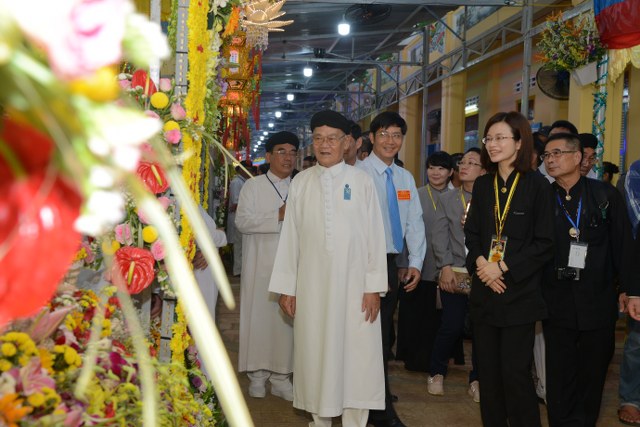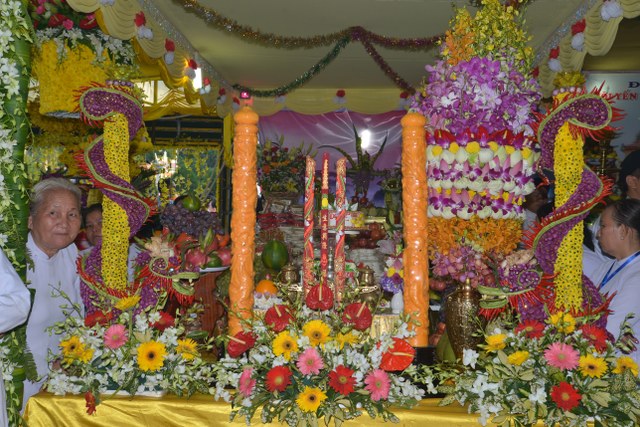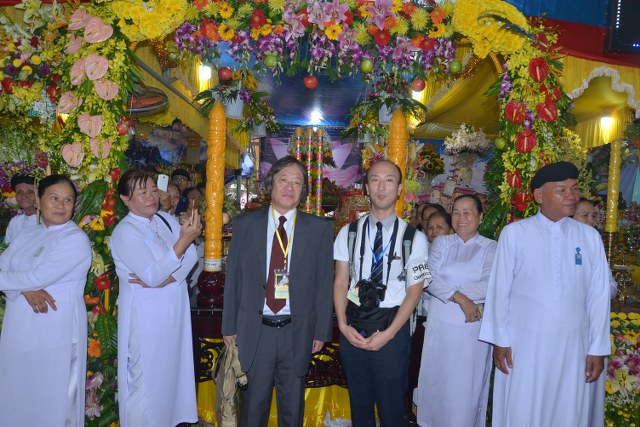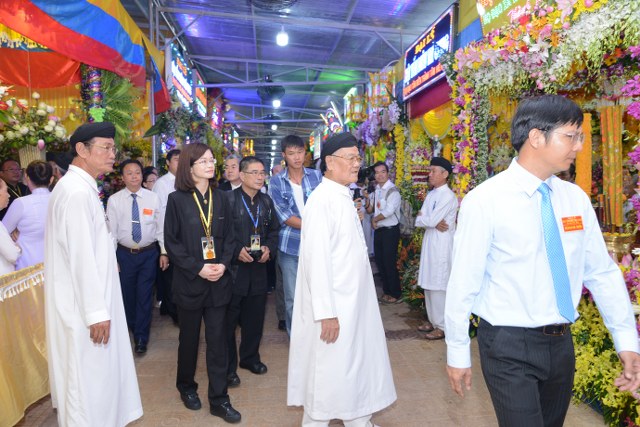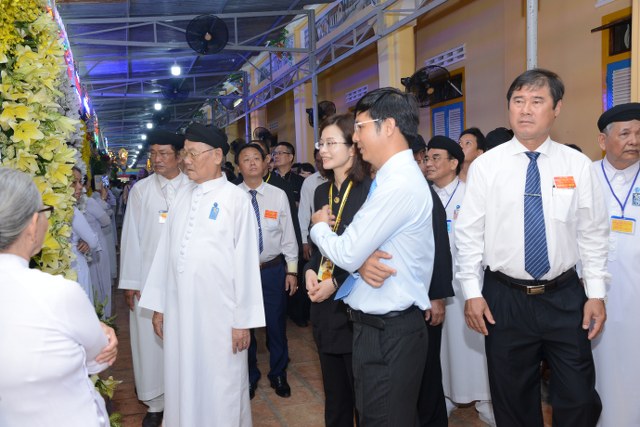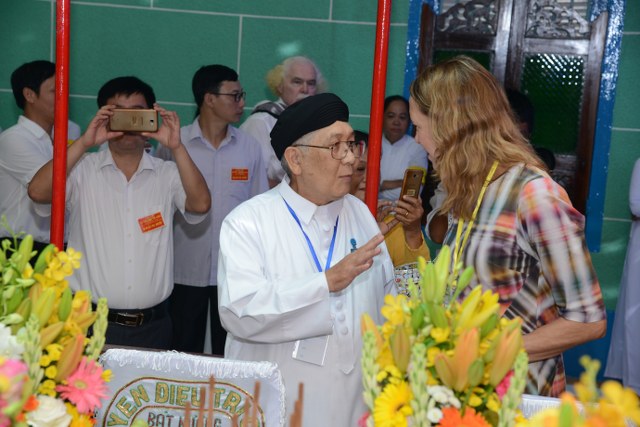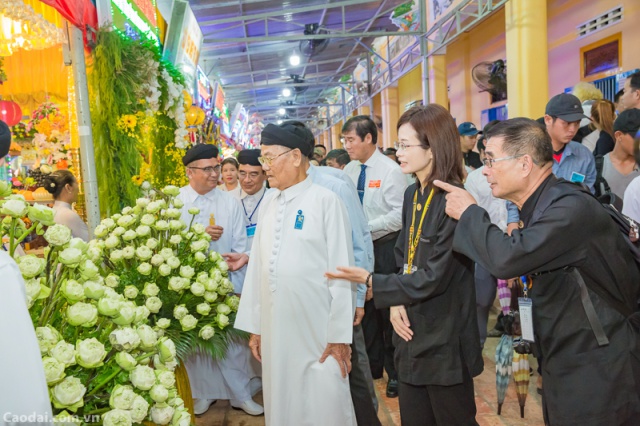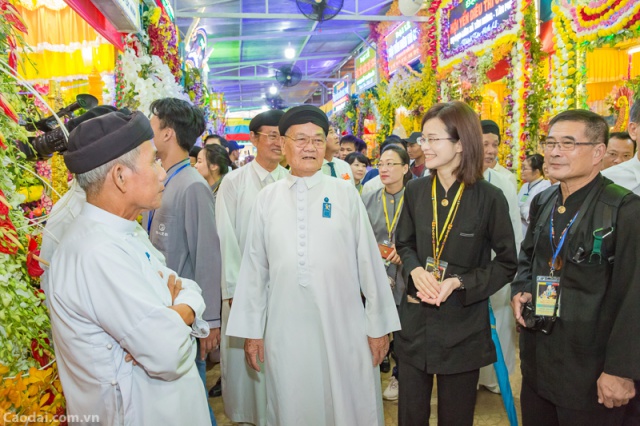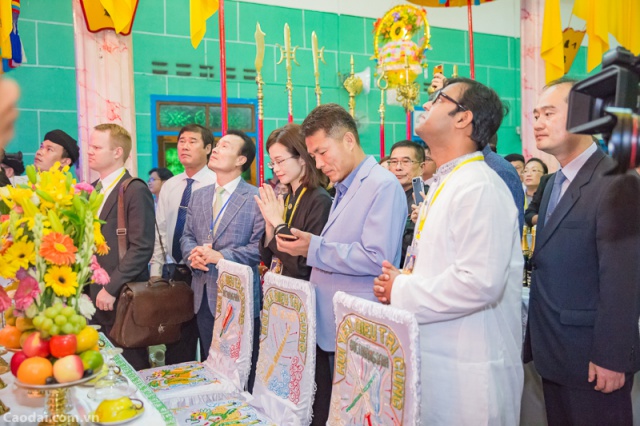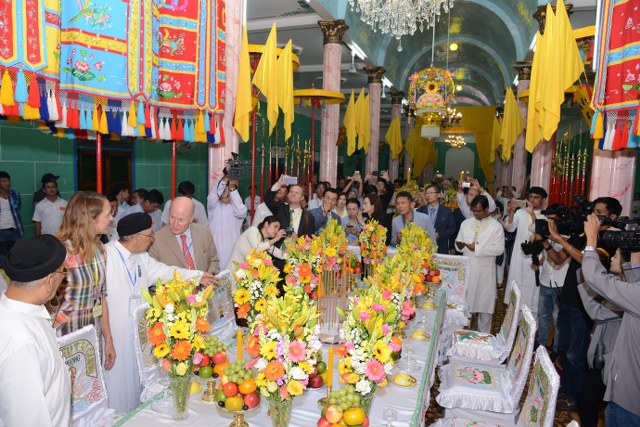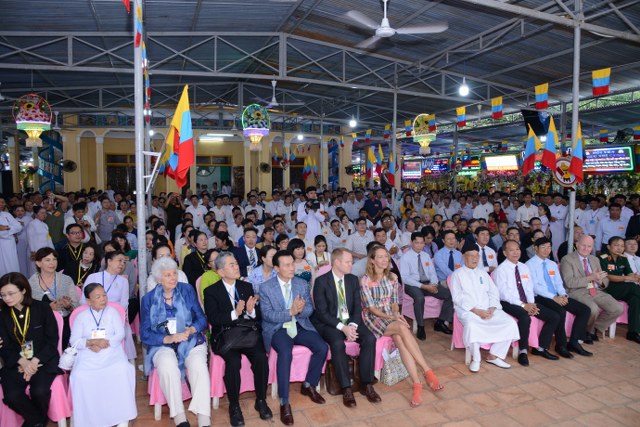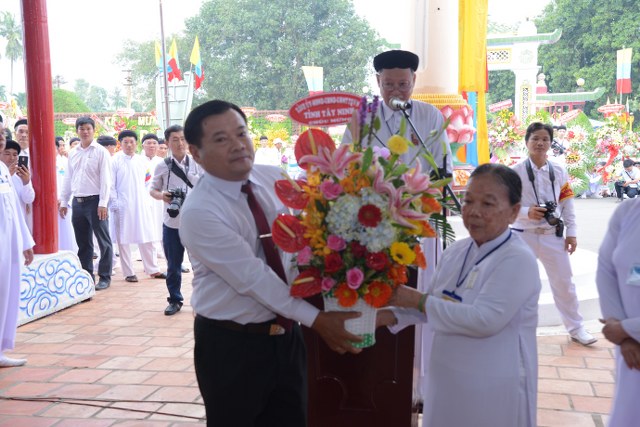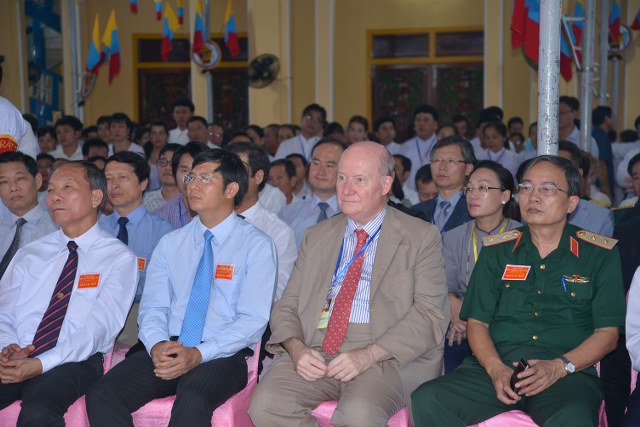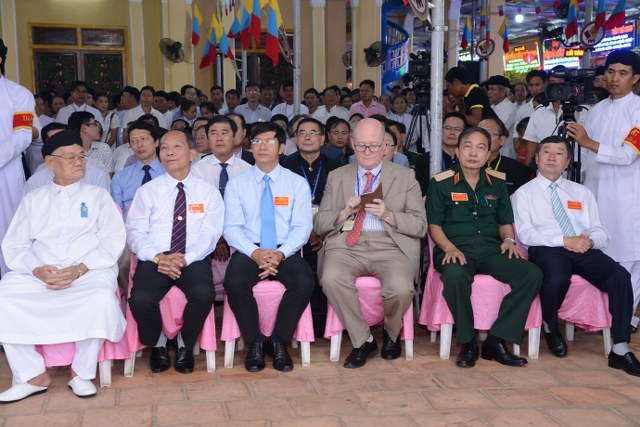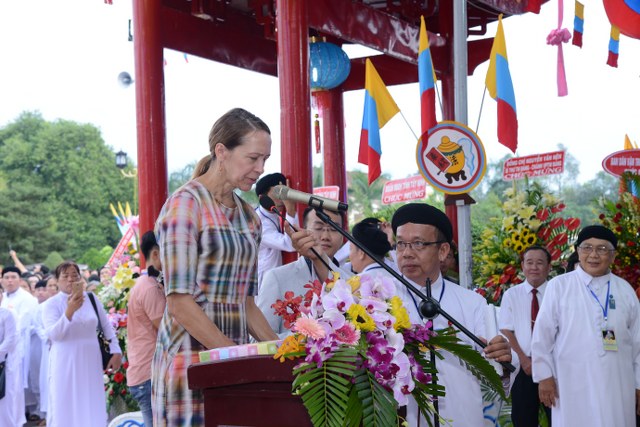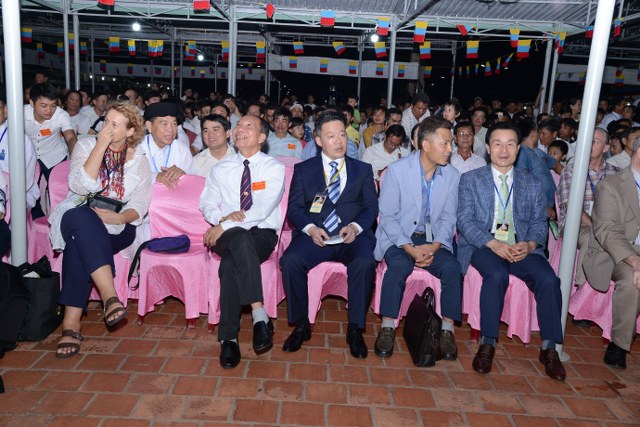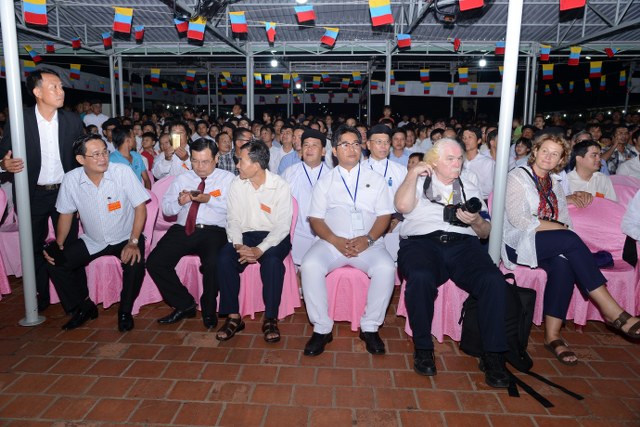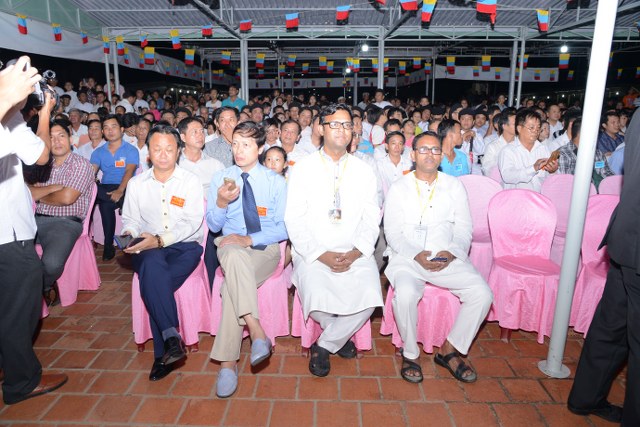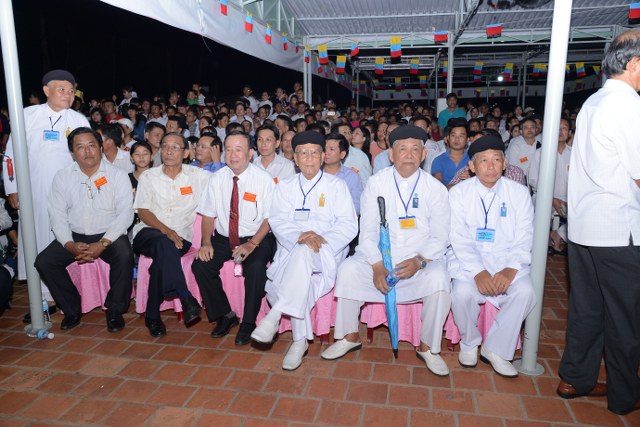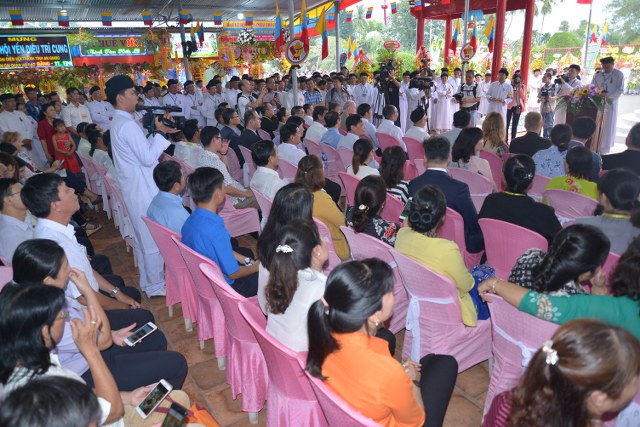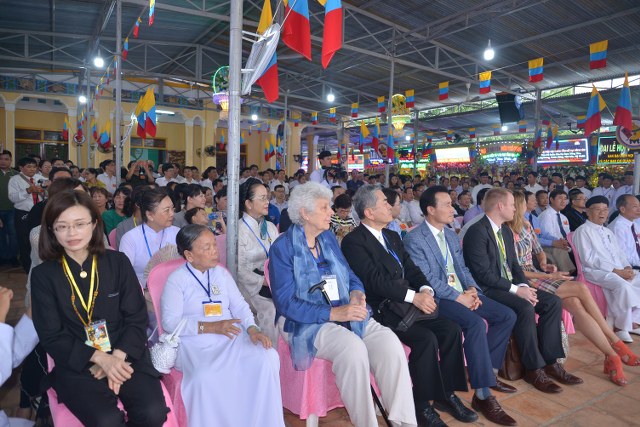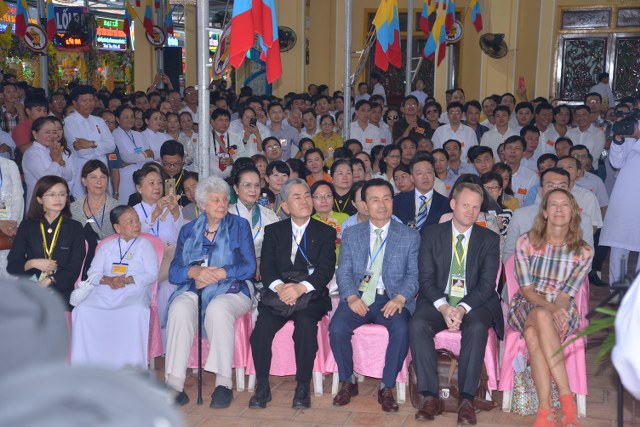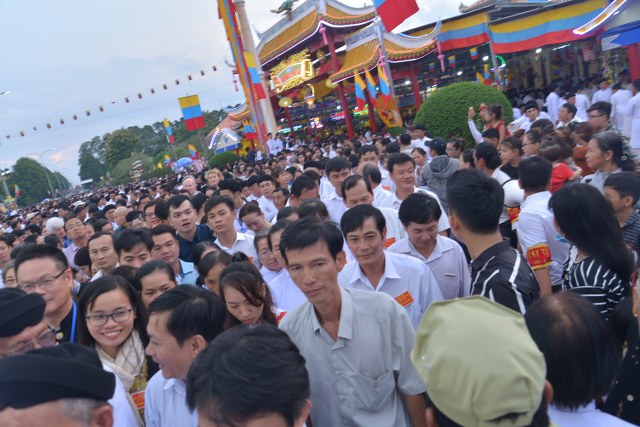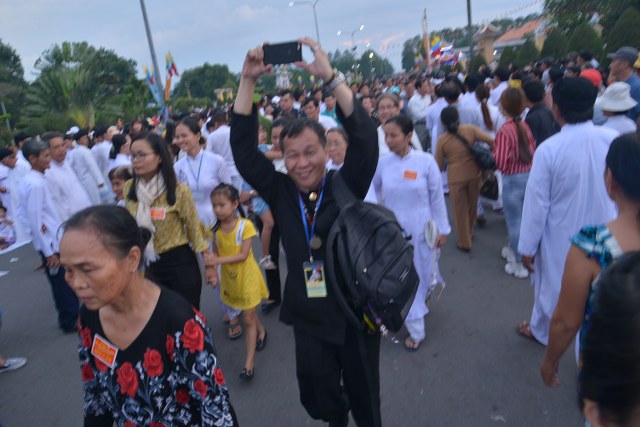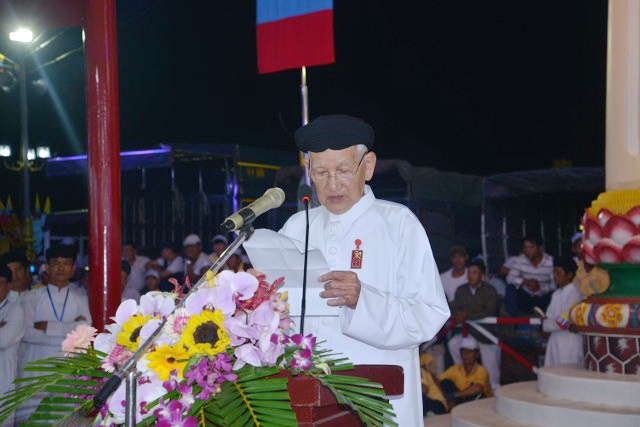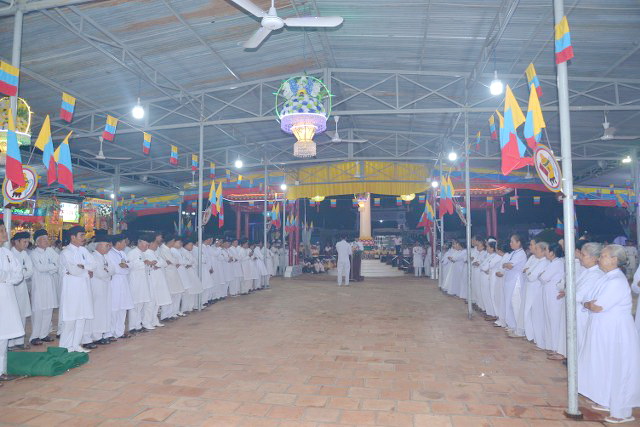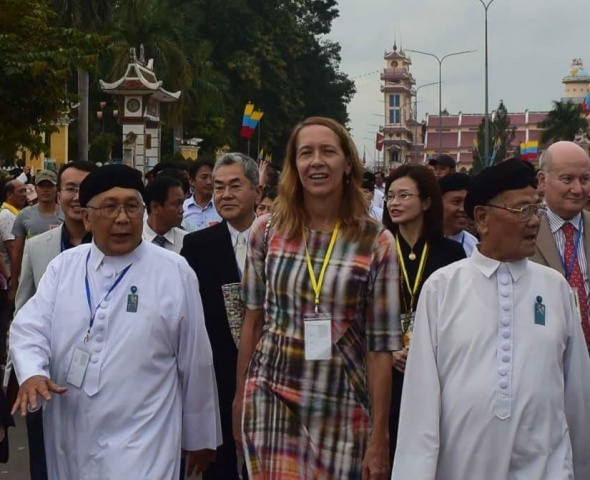 FESTIVAL PARADE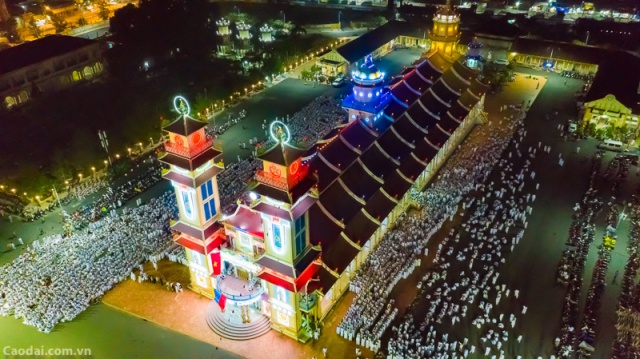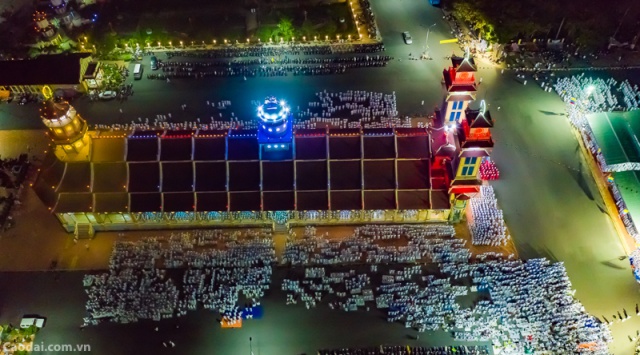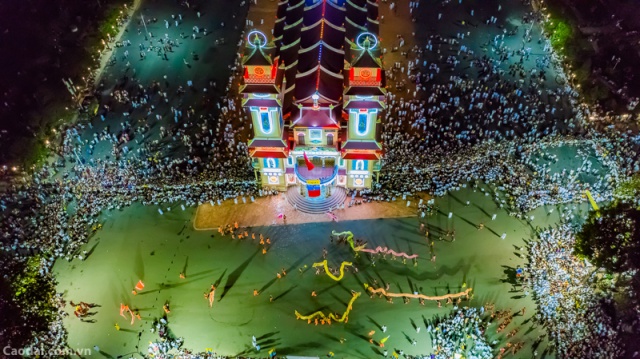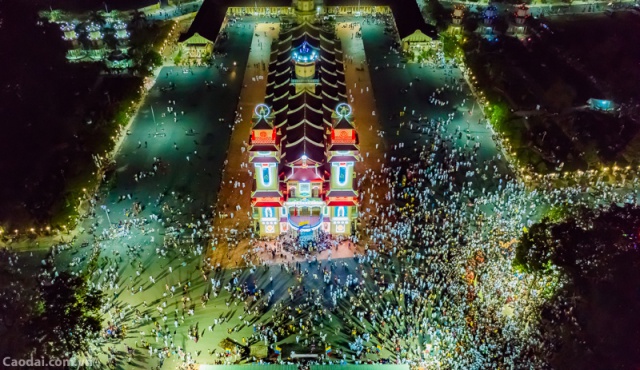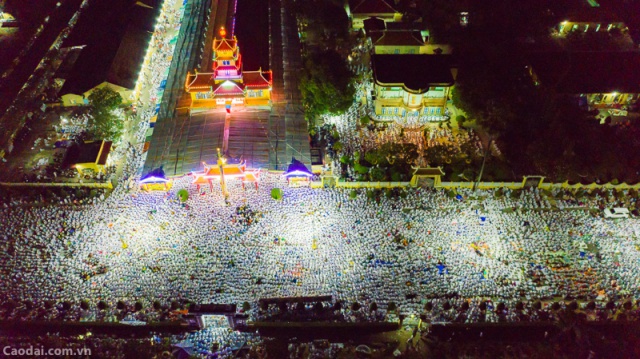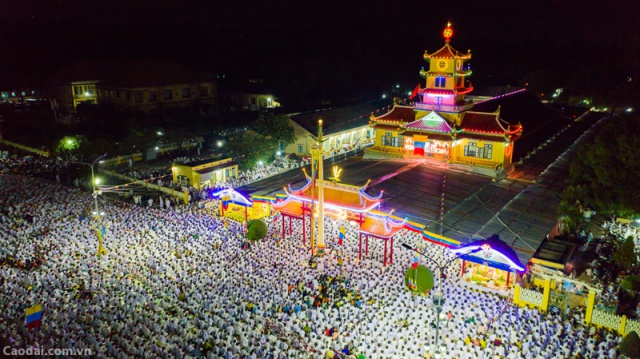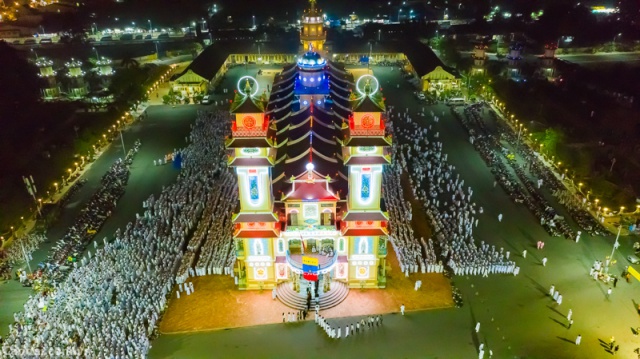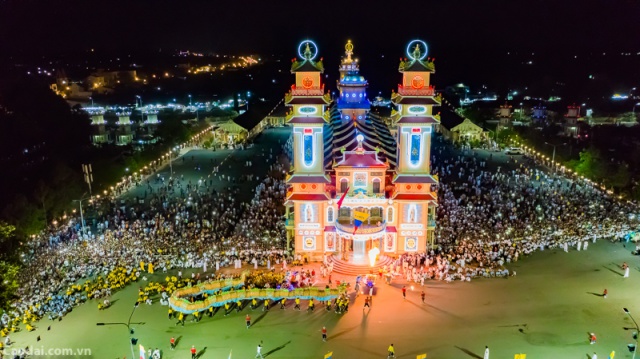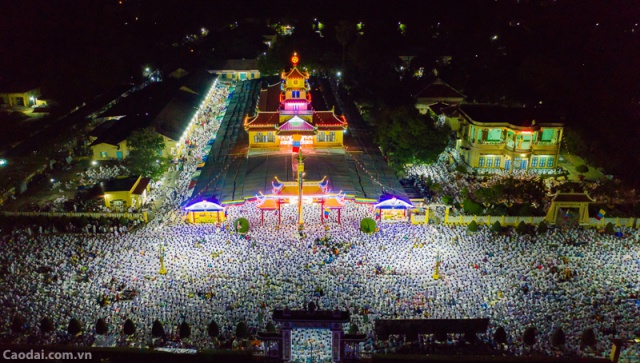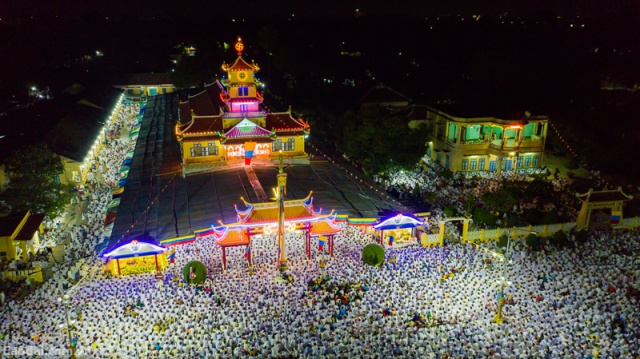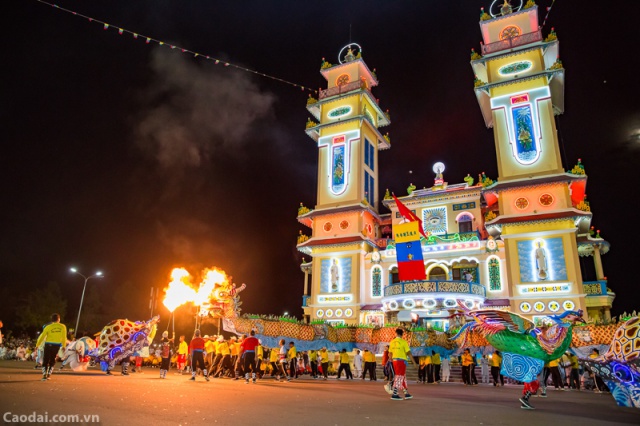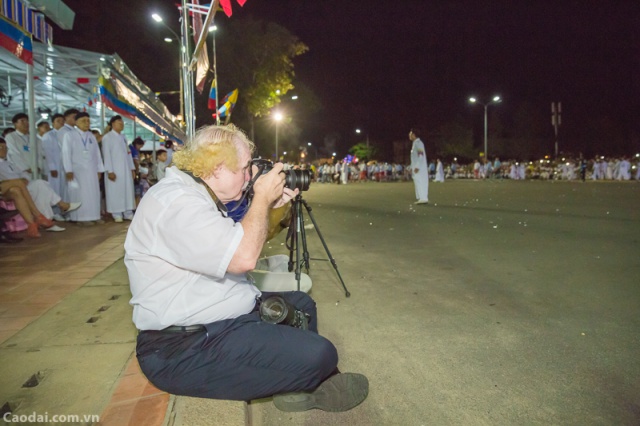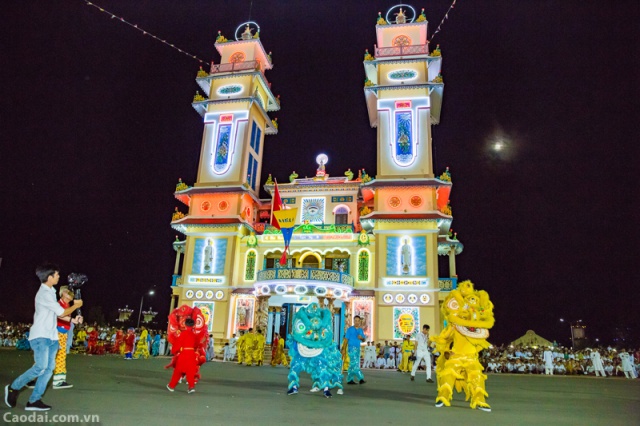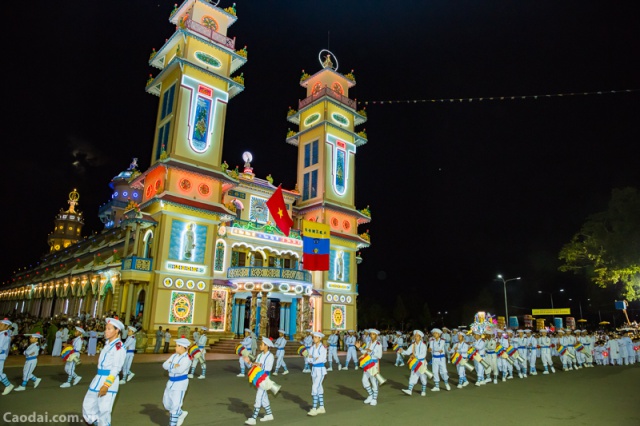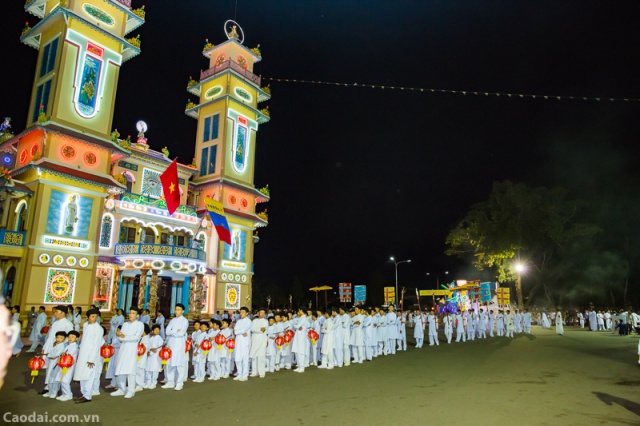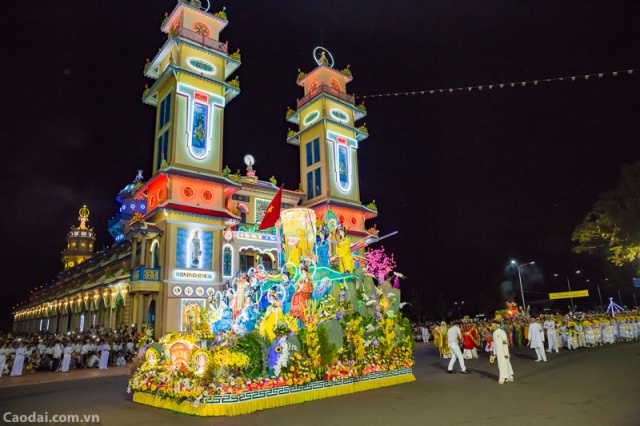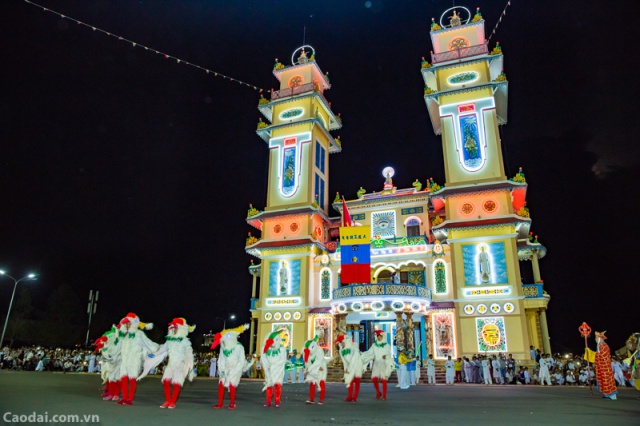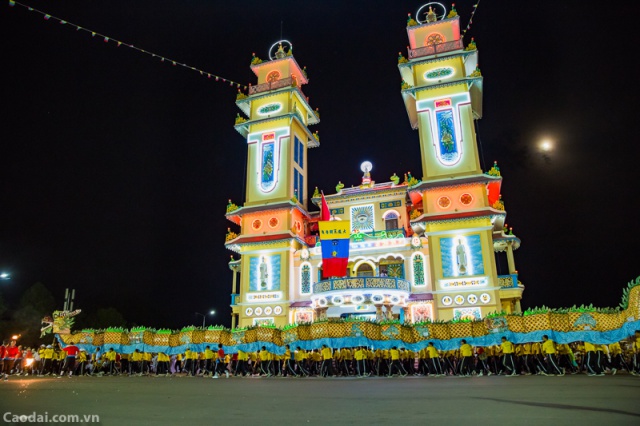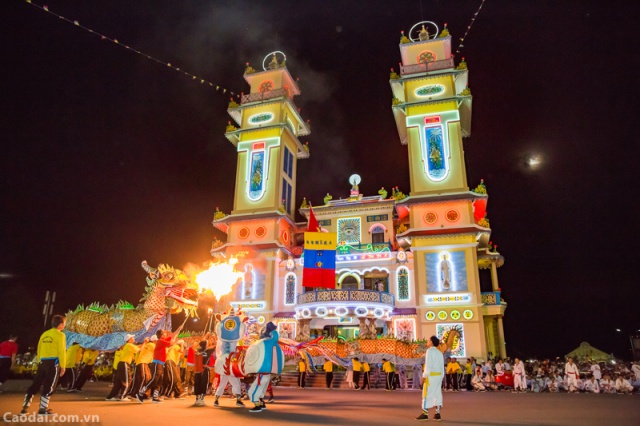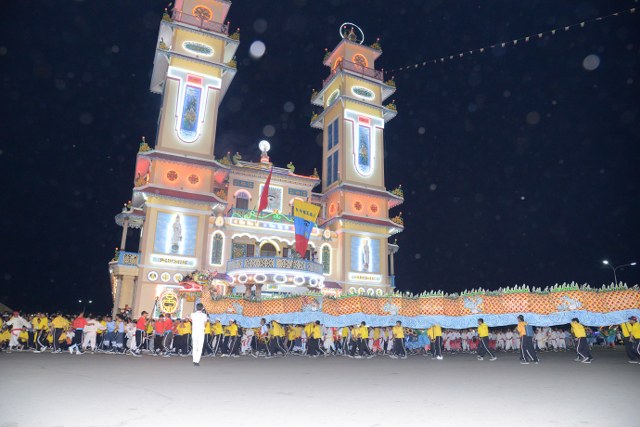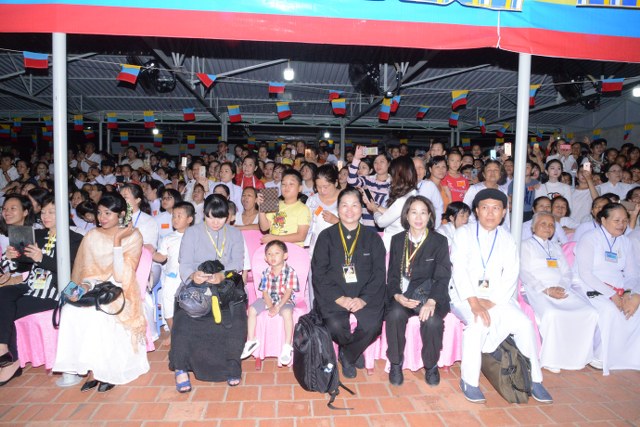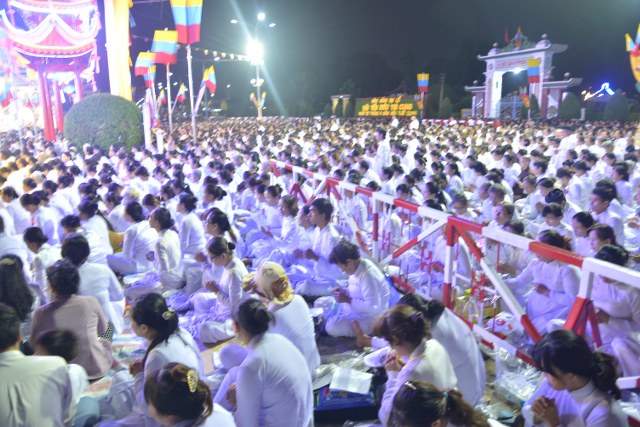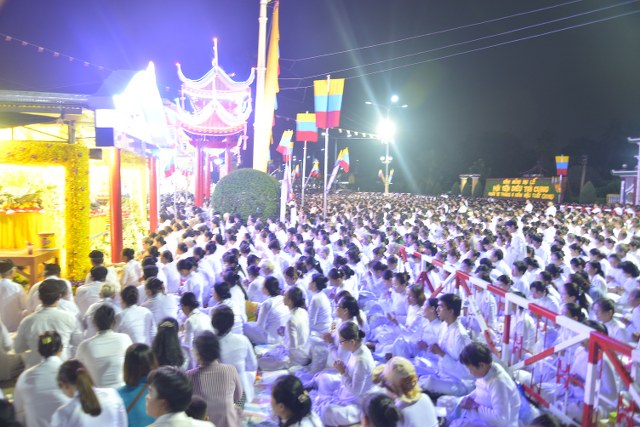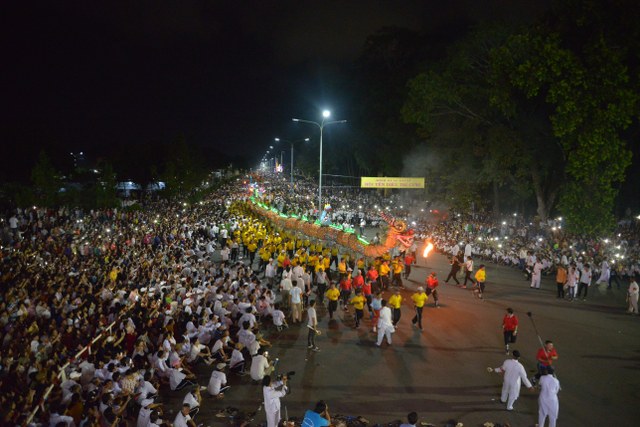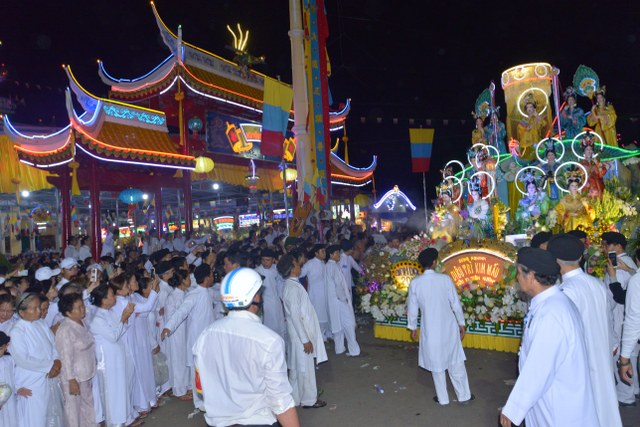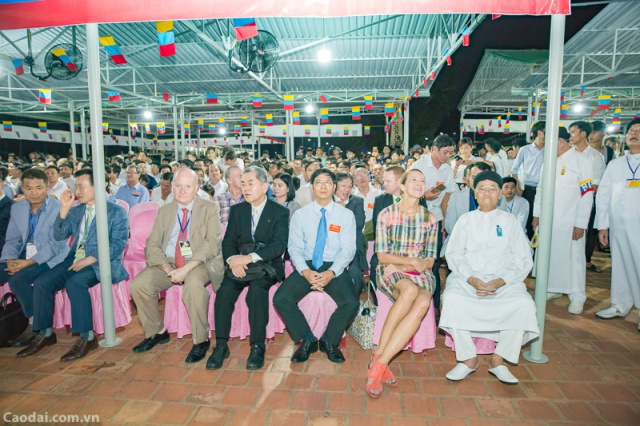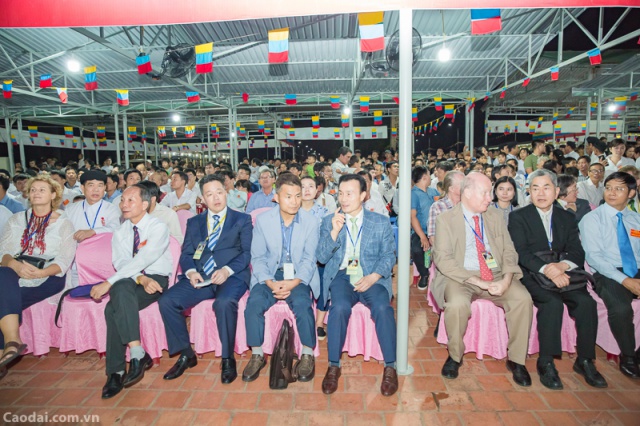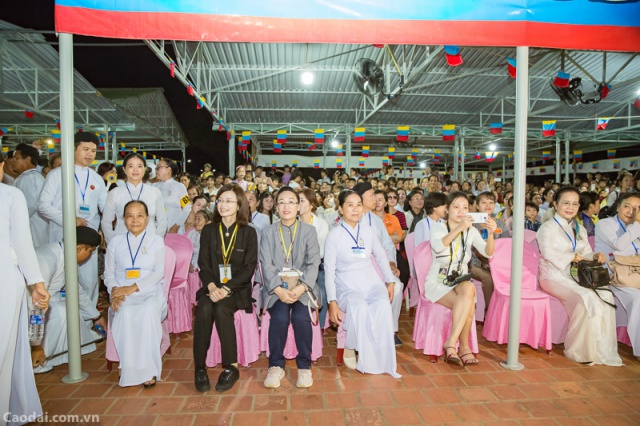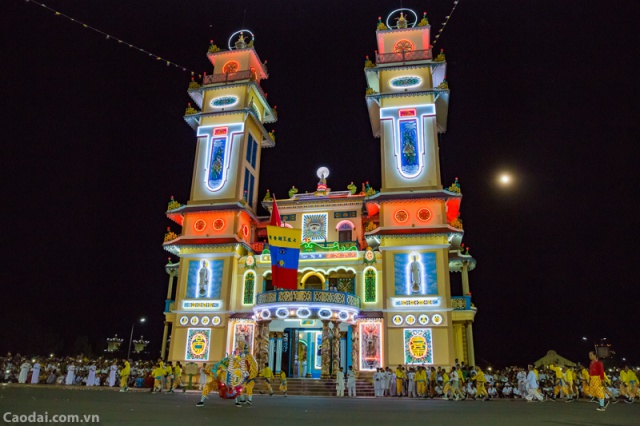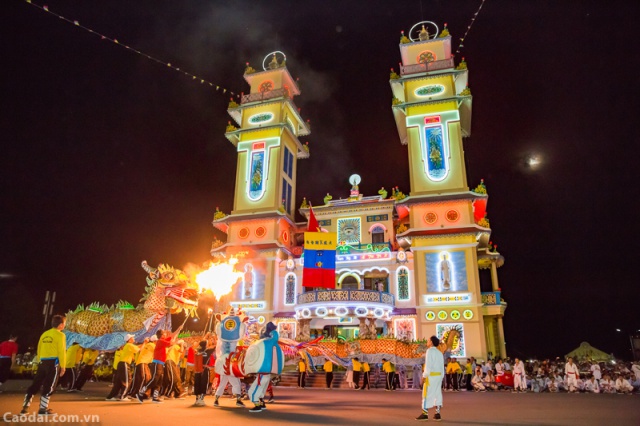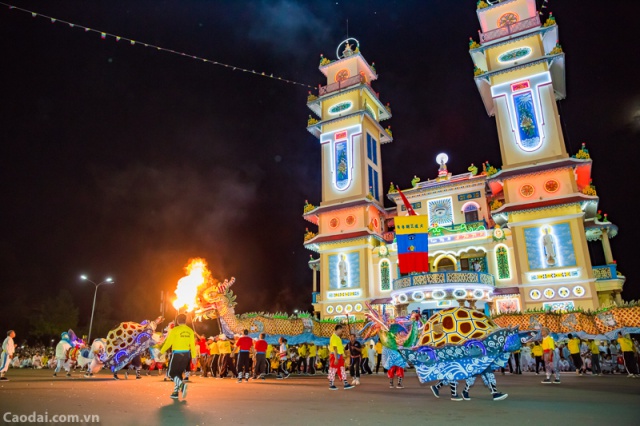 GIFTS TO CHILDREN FOR MID-AUTUMN FESTIVAL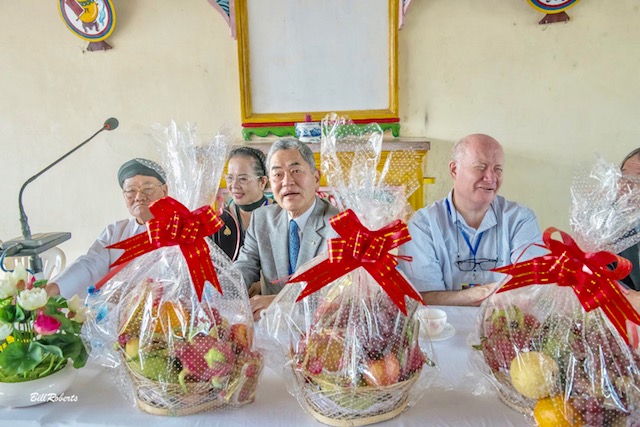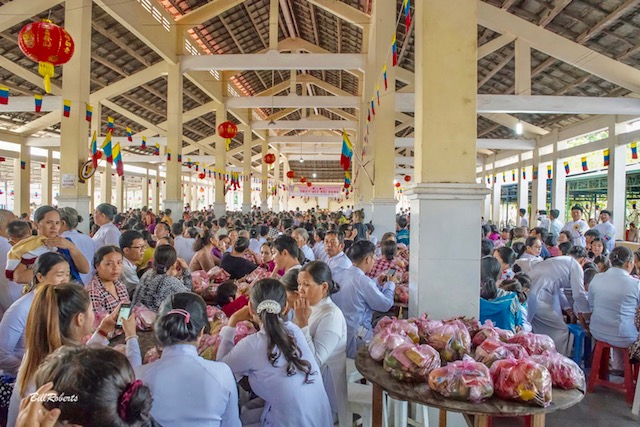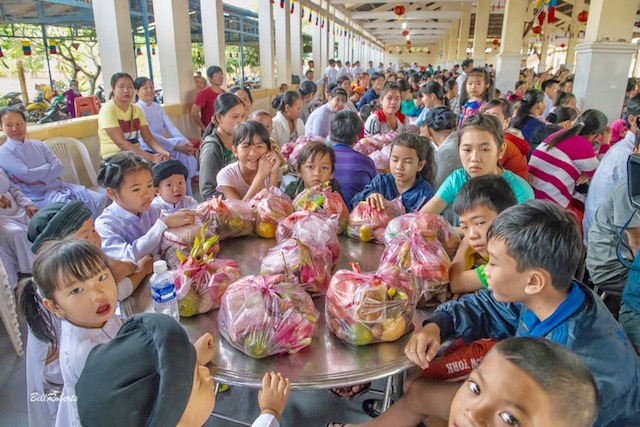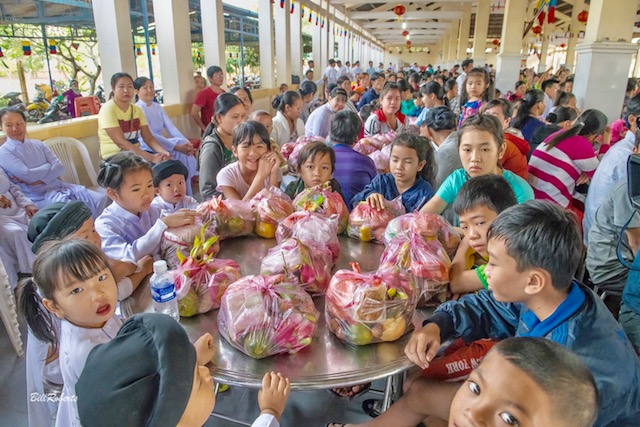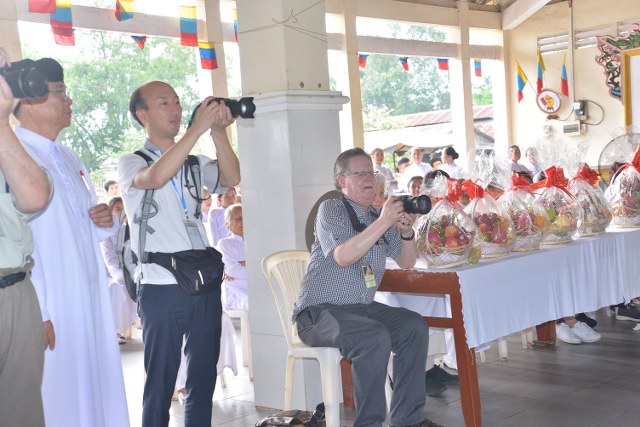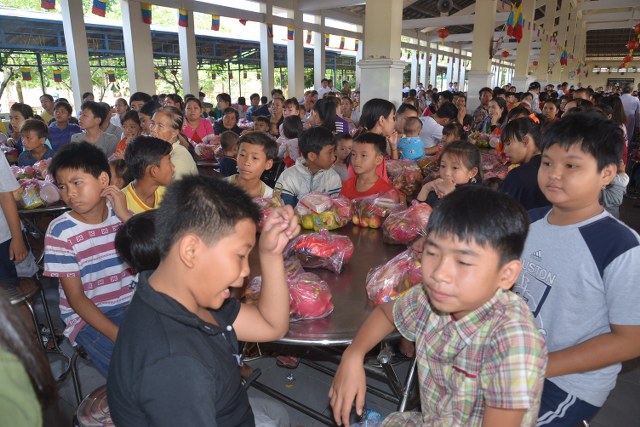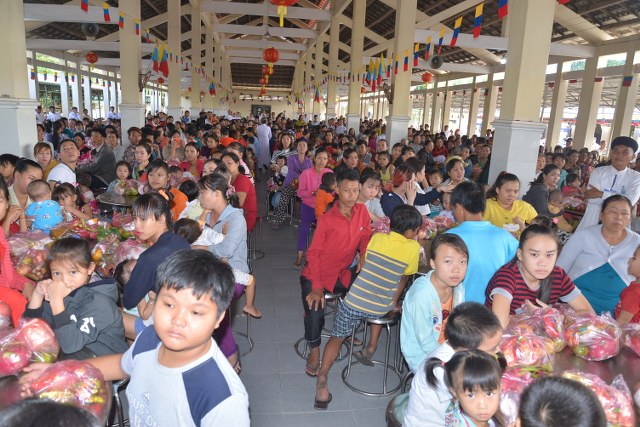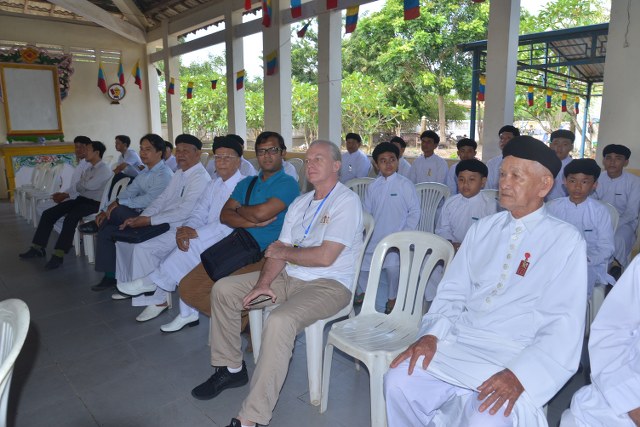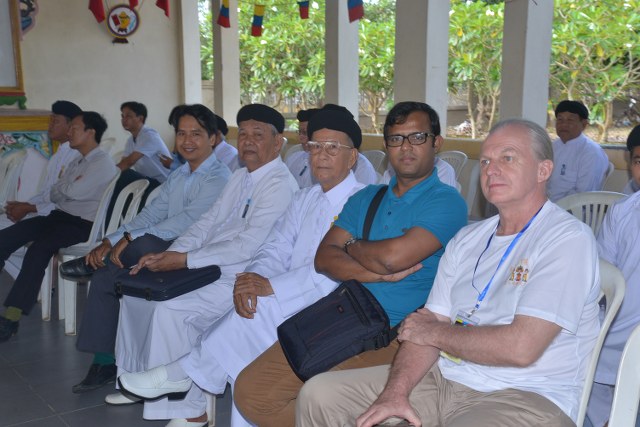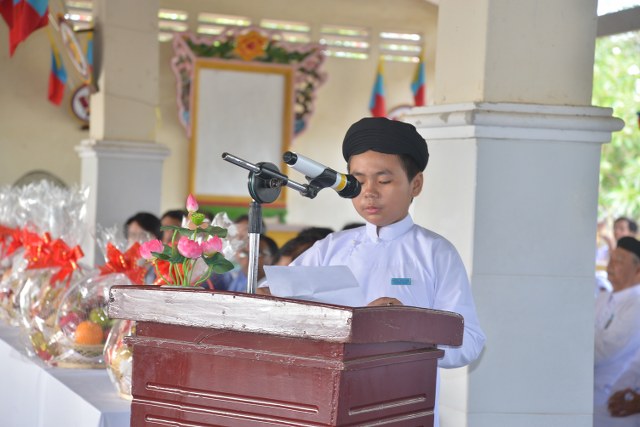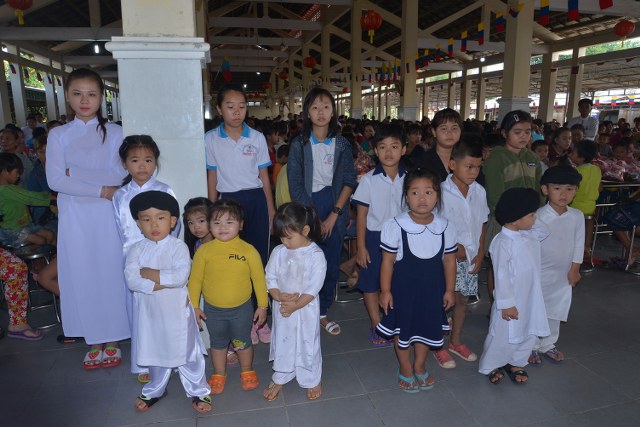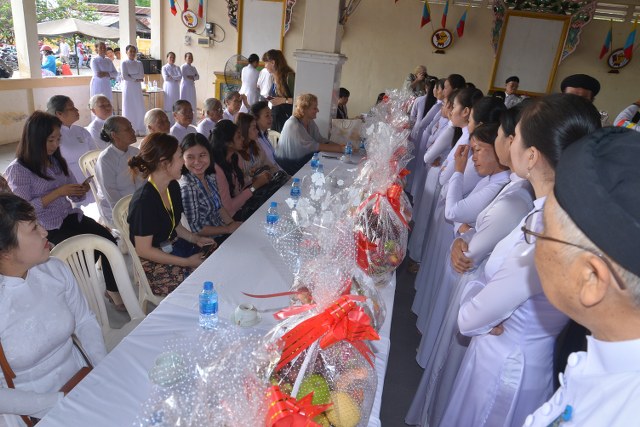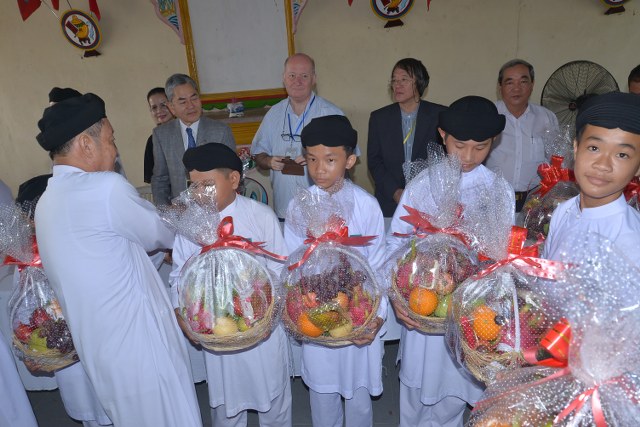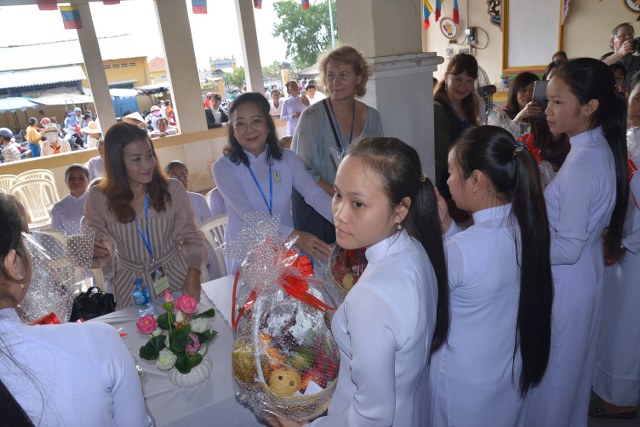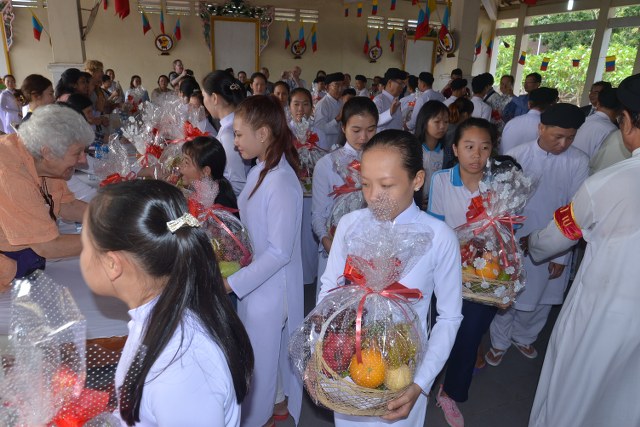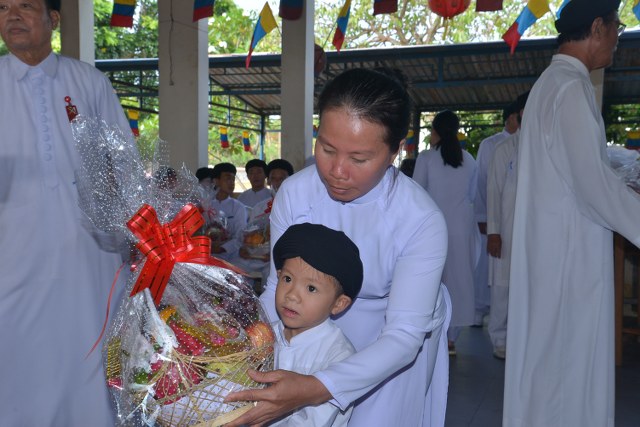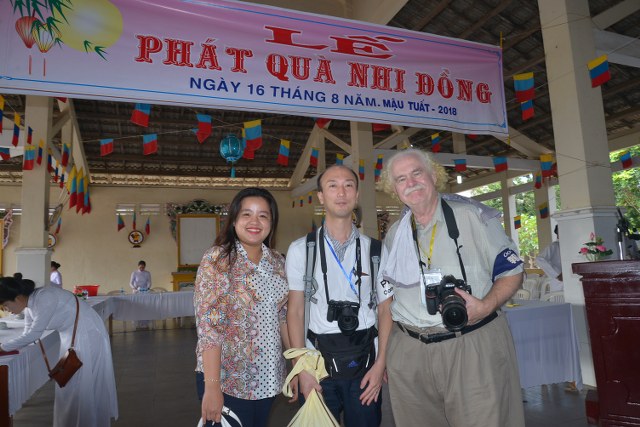 VISIT TO THE HỘ PHÁP'S RESIDENCE AND MEDITATION CENTER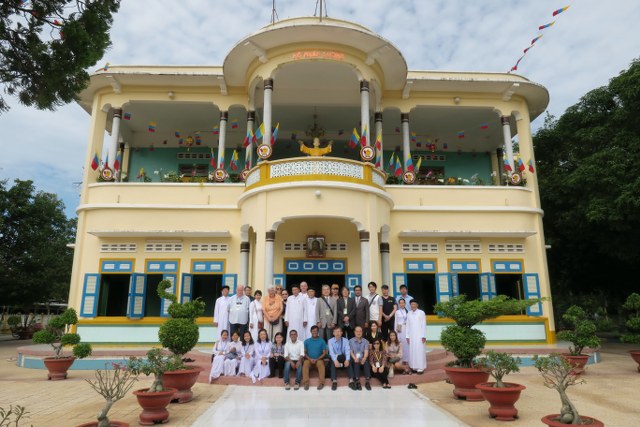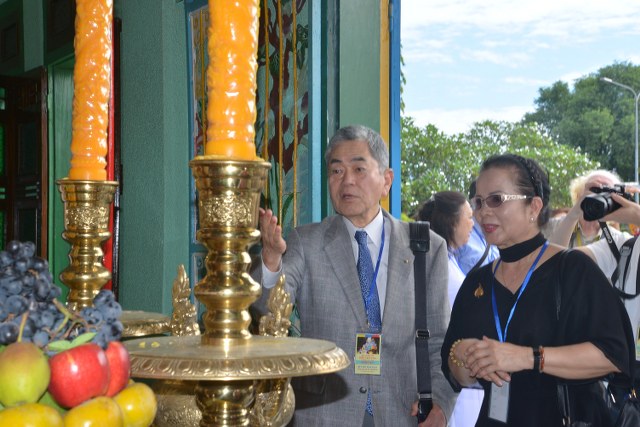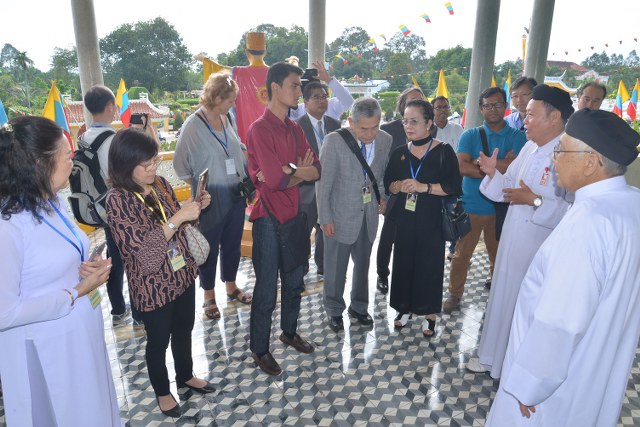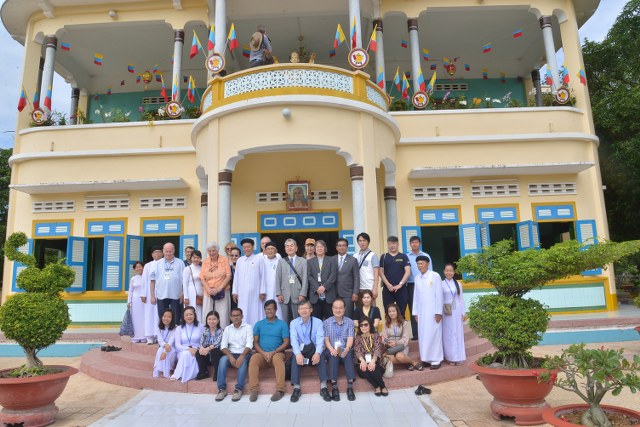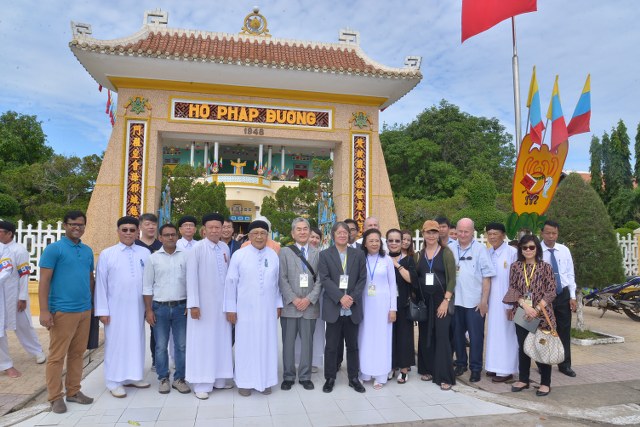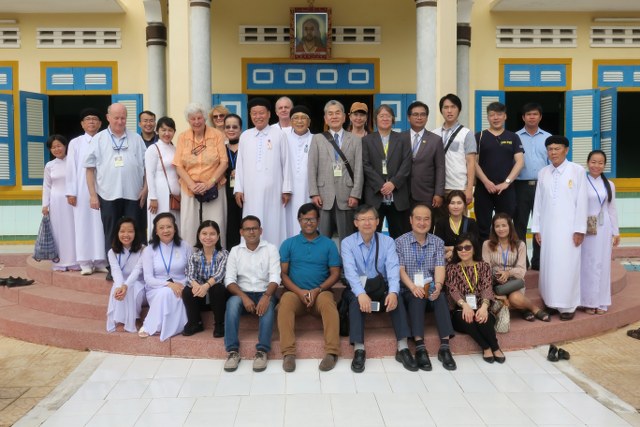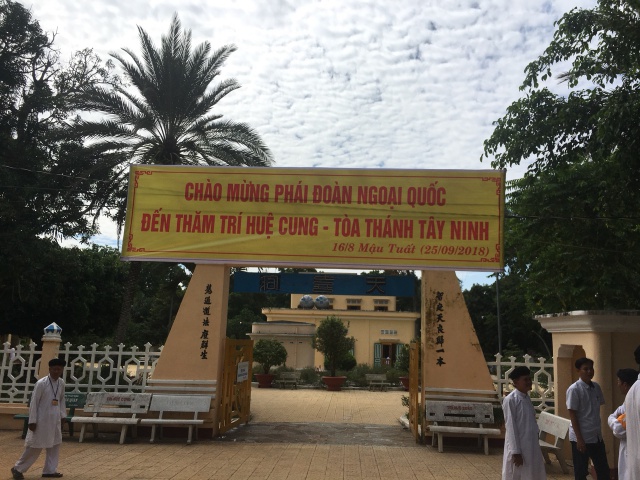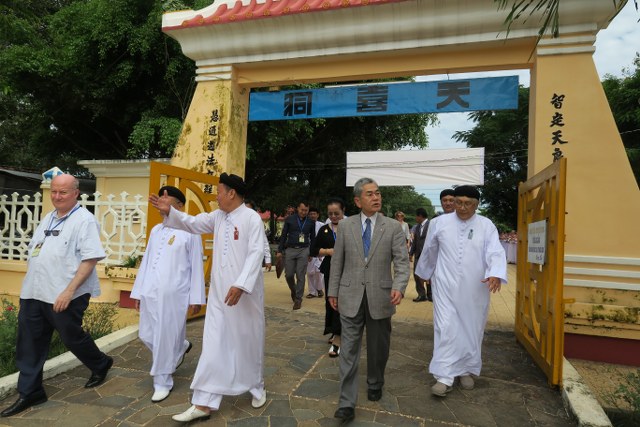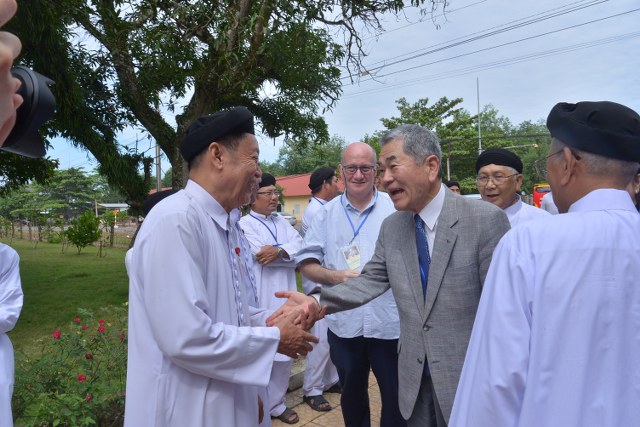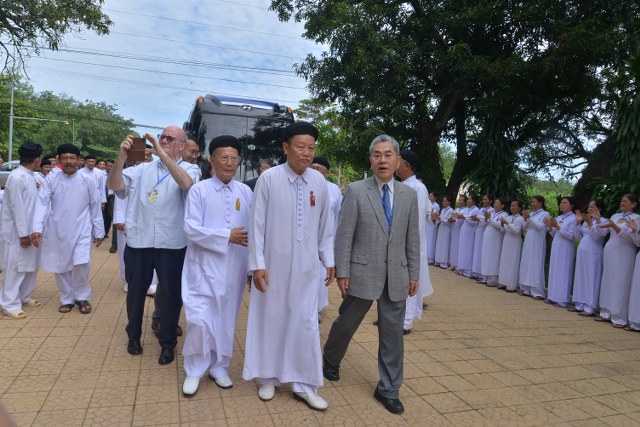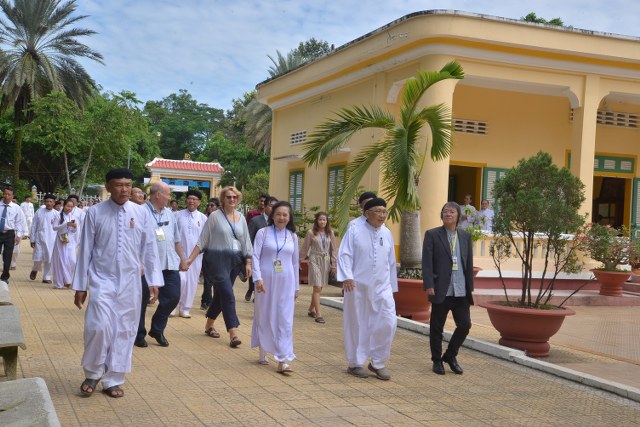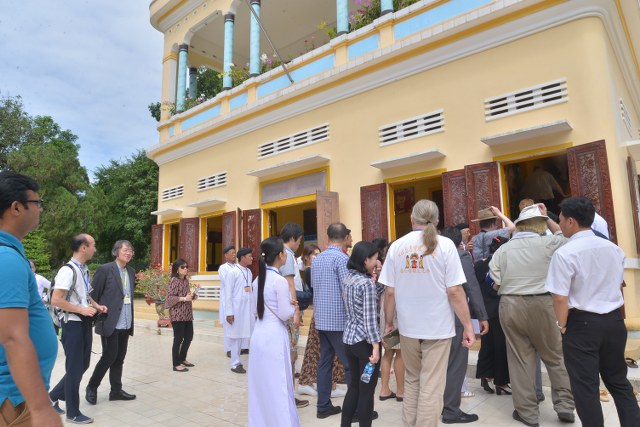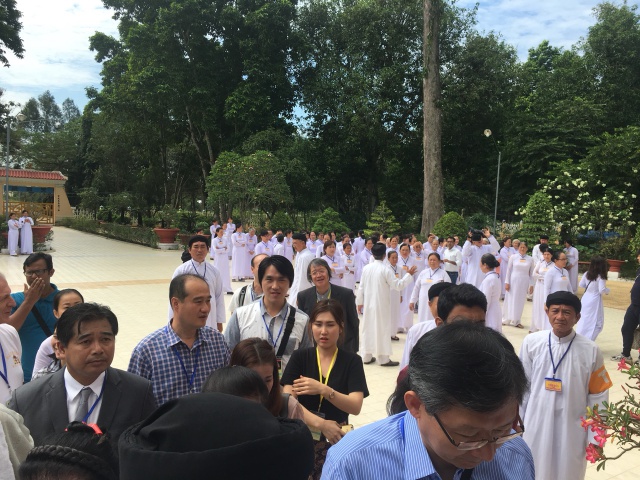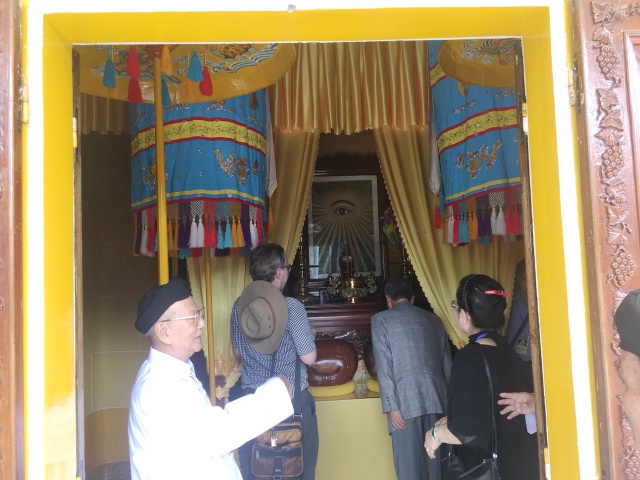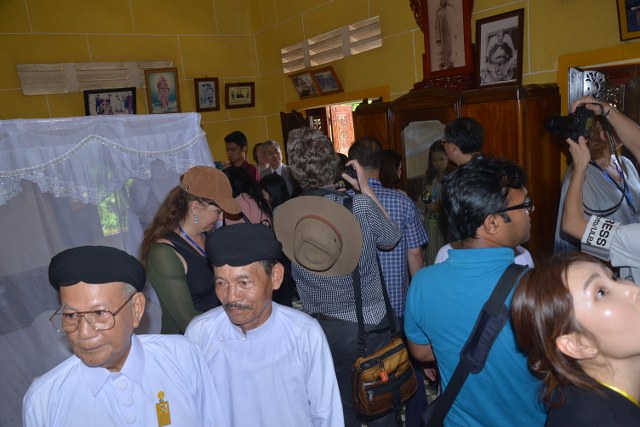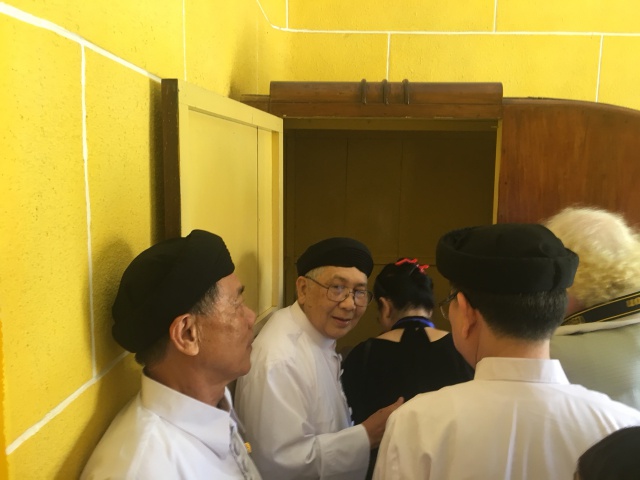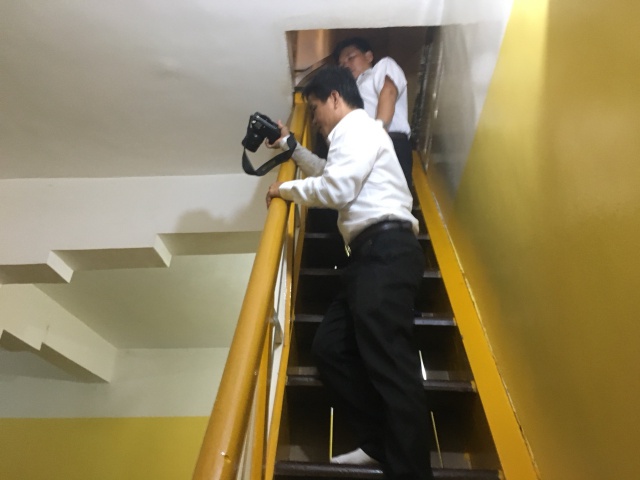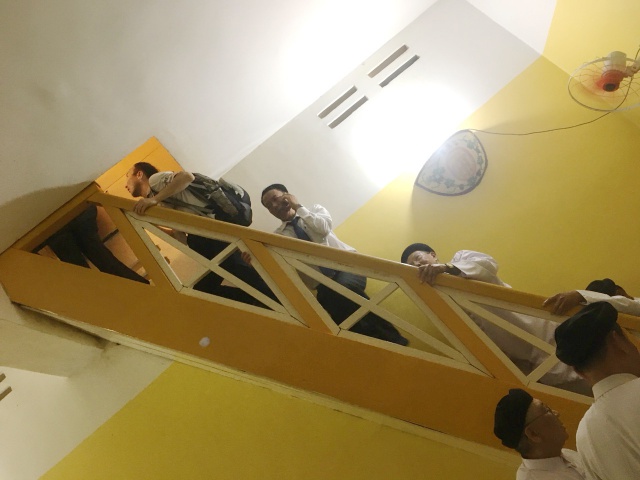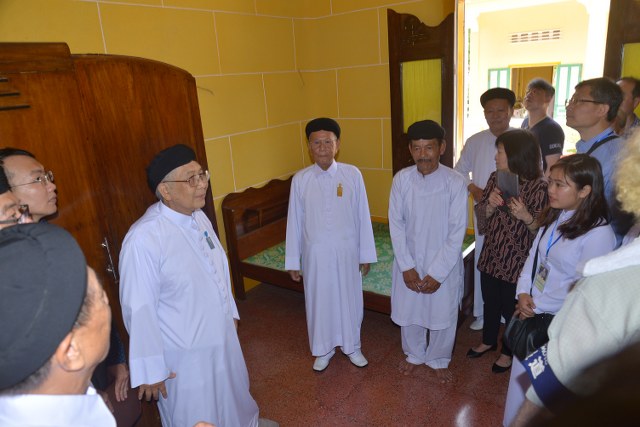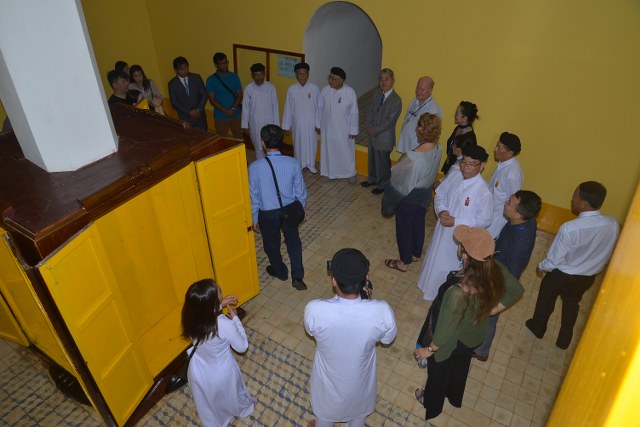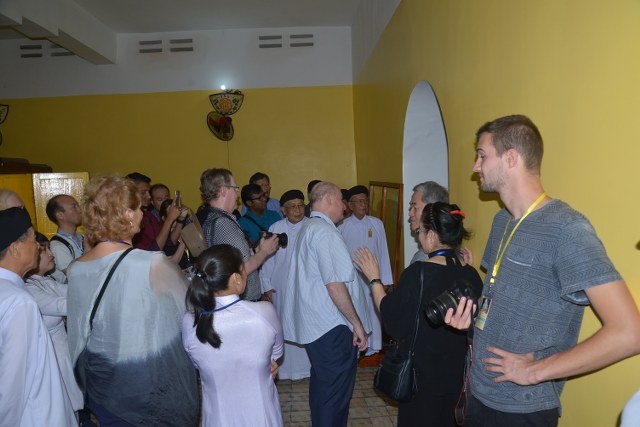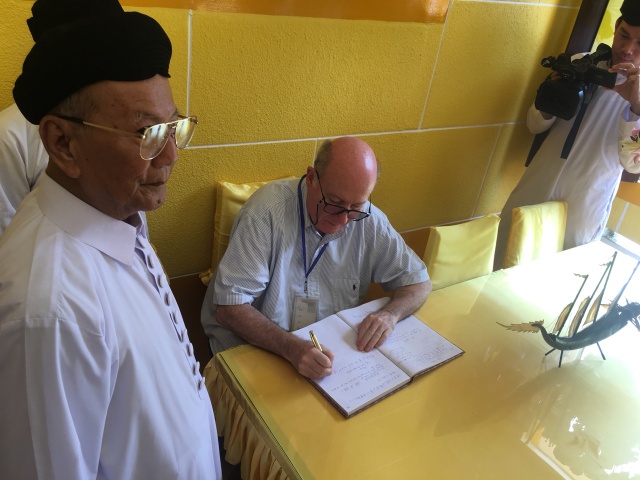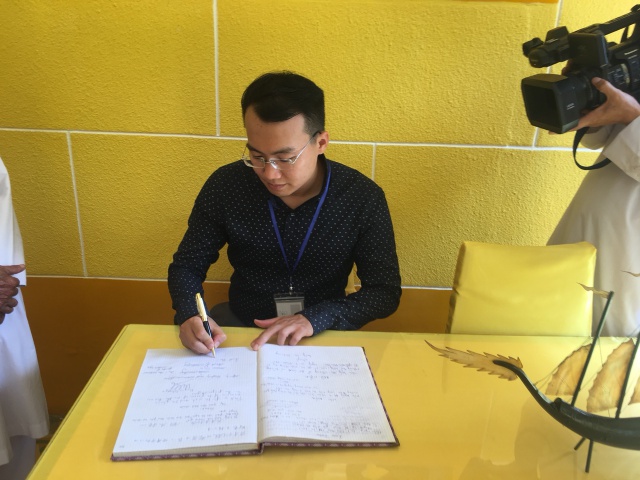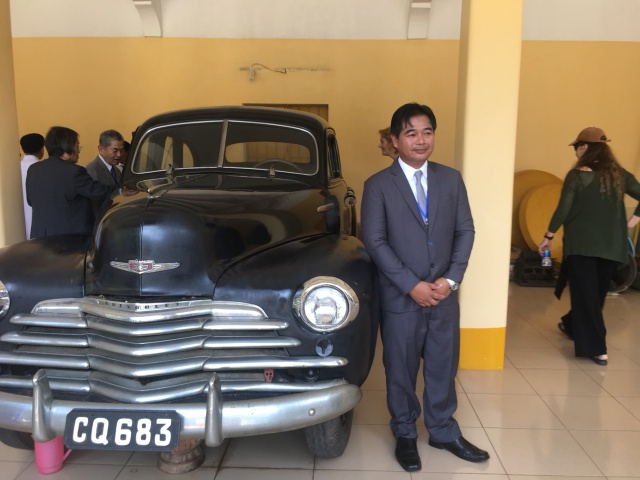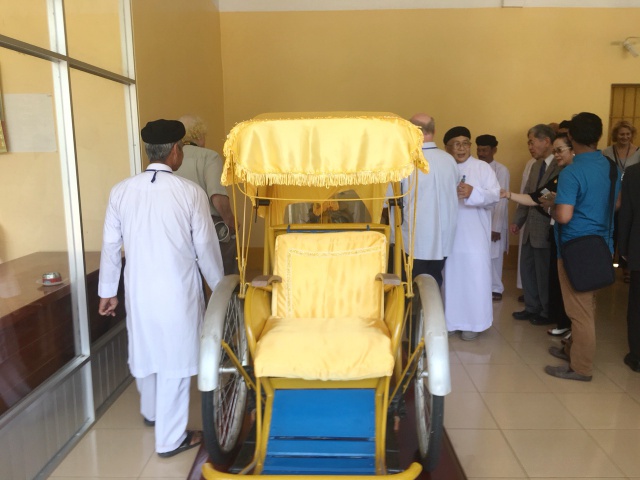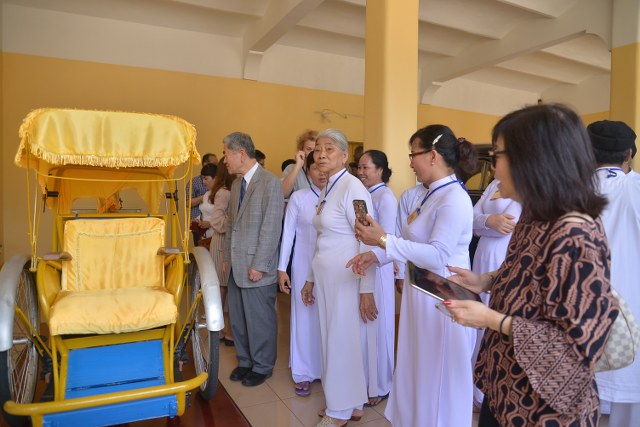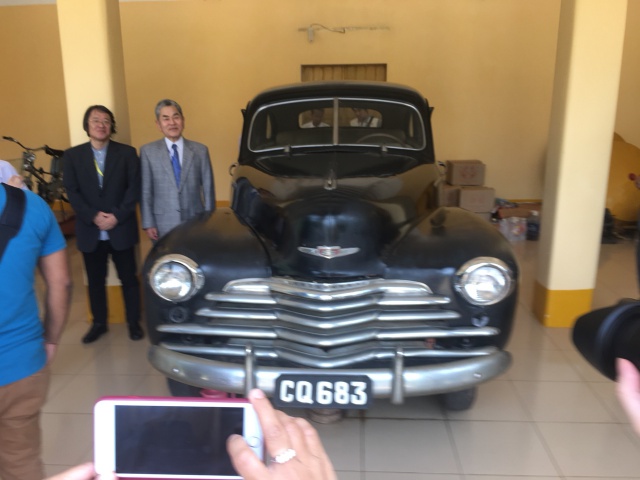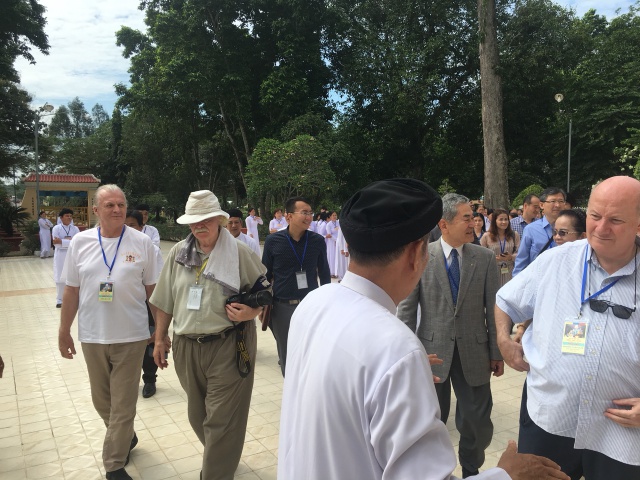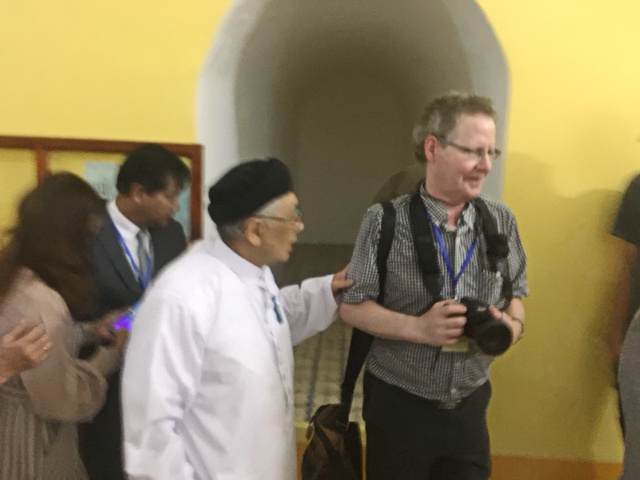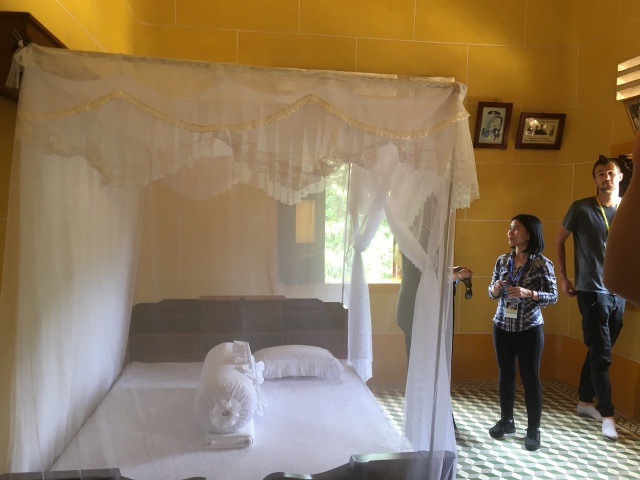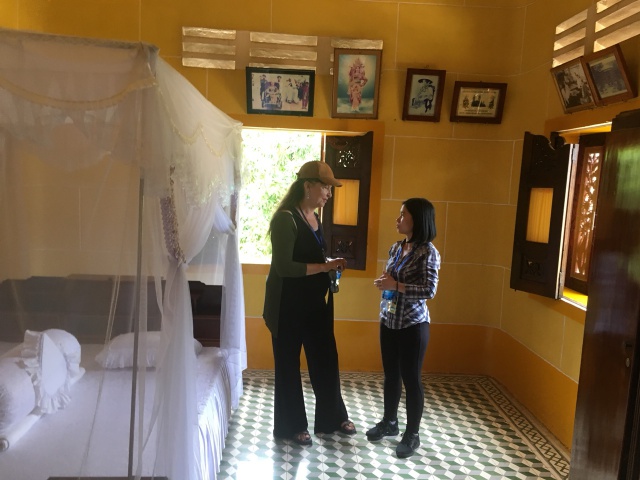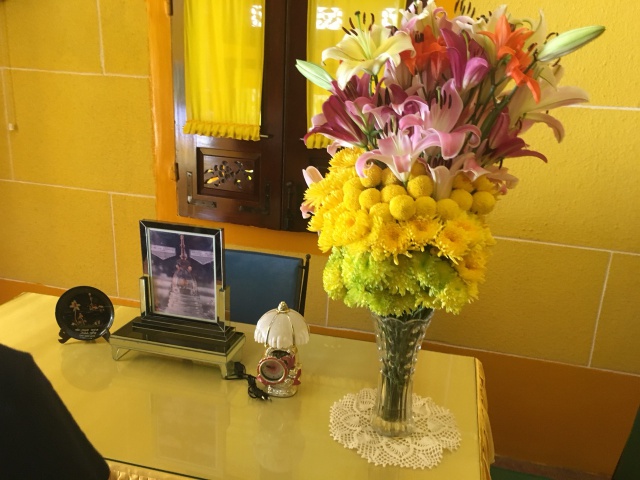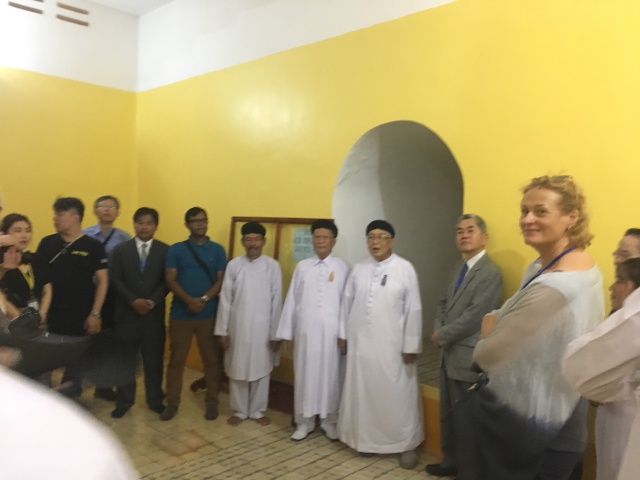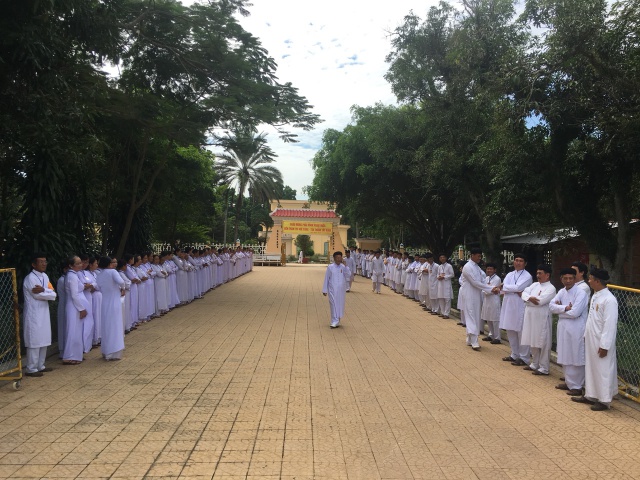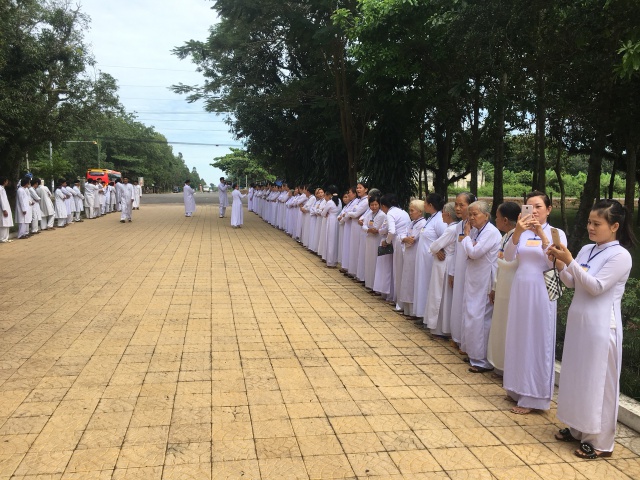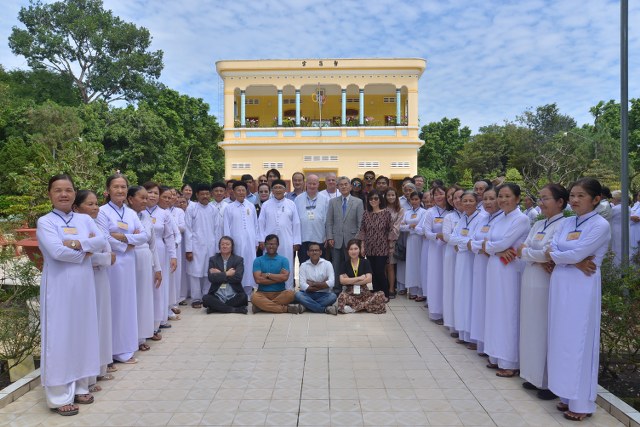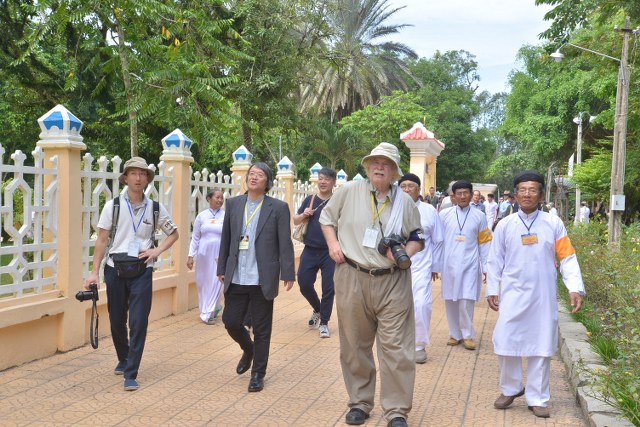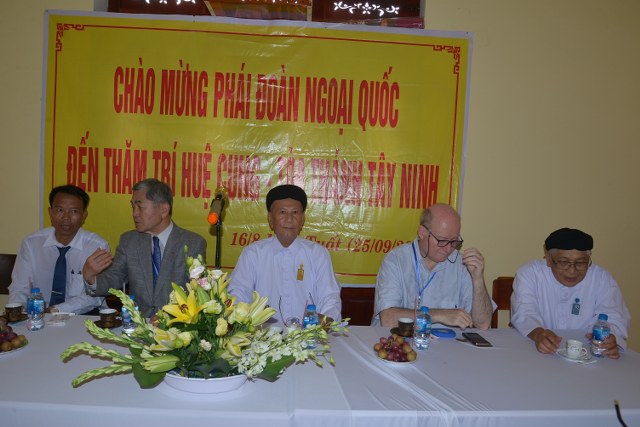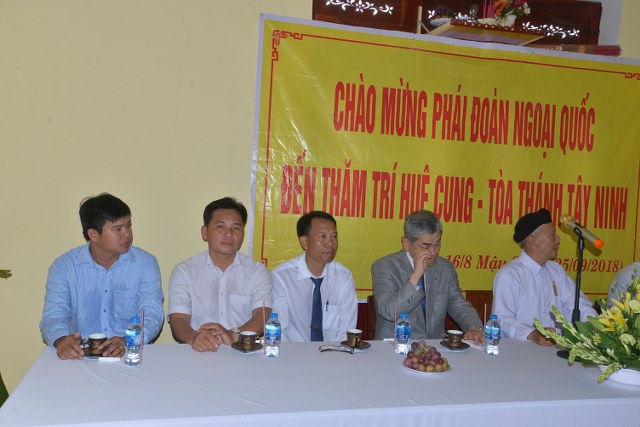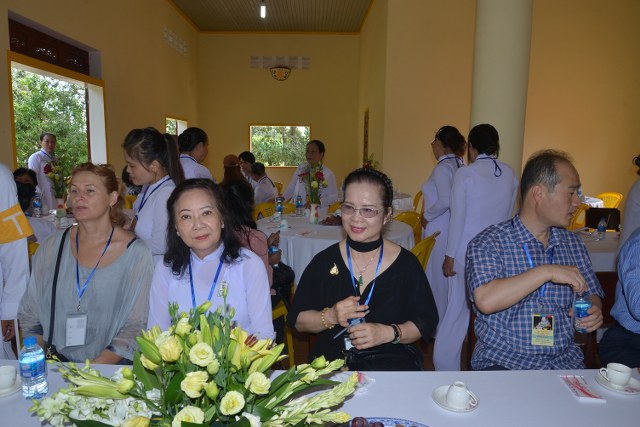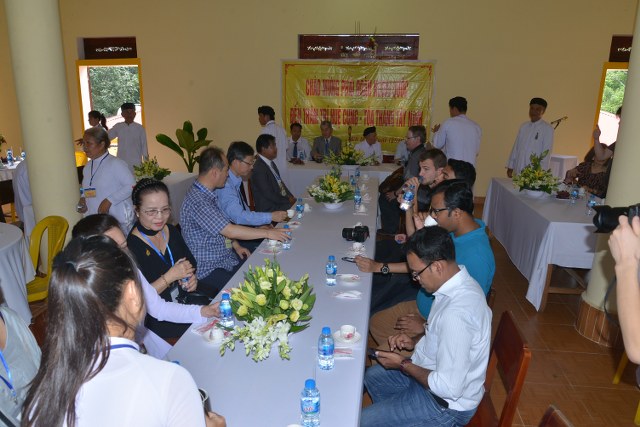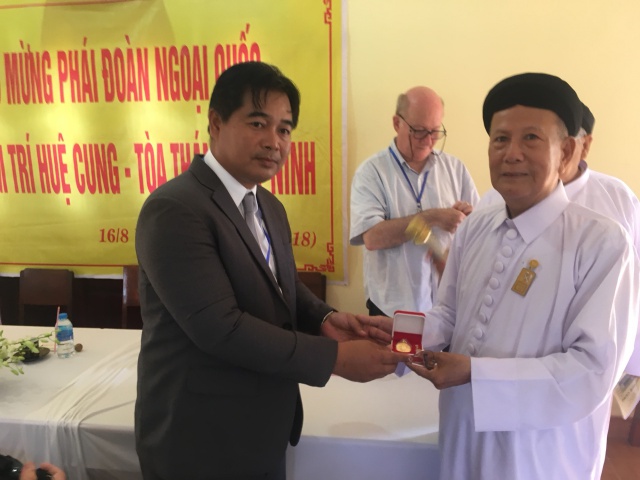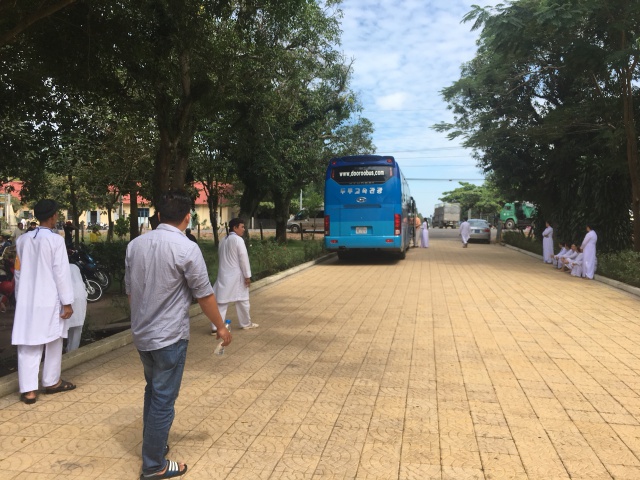 CAO DAI MIDNIGHT CEREMONY