OPENING CEREMONY OF THE CAO DAI COURSE AT THE UNIVERSITY OF MISSOURI, USA
OPENING CEREMONY OF THE CAO DAI COURSE AT THE UNIVERSITY OF MISSOURI, USA
Updated 2019-08-25 05:54:32
(Missouri, August 20, 2019 - Photos by Le Van Tua and Tran Hoa Tham)
On August 20, 2019, the Cao Dai Overseas Missionary comprised of Rev. Canh Tran, President, Rev. Le Van Tua, Vice-Chief of Cao Dai Parish in Washington DC and Sub-dignitary Tran Hoa Tham from California Cao Dai Parish, came to the University of Missouri in Columbia, Missouri to attend the Opening Ceremony of the "East Asian New Religious Movements" (EANRM) class.
At 11:30 am, the Cao Dai Delegation, under the guidance of Prof. Joe Hobbs, Dean of the Department of Geography and Director of the Vietnam Institute at the University of Missouri, paid a visit to Prof. Signe Cohen, Dean of Faculty of Religious Studies at MU University. Rev. Canh Tran has known Professor Cohen since 2012, the first year that Caodaism was presented at an US University. After the greetings, Rev. Canh Tran presented Prof. Cohen with 15 English-language books written on Cao Dai, to be put in the Department library for the students to do research and study.
At 04:00 pm, is the Opening Ceremony of the EAST ASIAN NEW RELIGIOUS MOVEMENTS class, of which the three main religions to be taught are Cao Dai, Daesoon Jinrihoe and Weixin Shengjiao. Professor Ninh Thien Huong is in charge of classroom administration and is also a lecturer on Caodaism. Professor Kim Tae-soo of Daejin University is a lecturer of Daesoon Jinrihoe religion. Professor Fiona Chang, Director Of Religious Affairs at Weixin Shengjiao, is in charge of teaching the Weixin Shengjiao religion. The class has 17 students enrolled, comprised of 2 graduates and 15 division undergraduates who have junior or senior standings. They will study for 2 and a half hours a week. The class starts on August 20, 2019 and will end on December 15, 2019. At this opening ceremony, the following guest speakers gave a short address:
Professor Ninh Thien Huong
Professor Fiona Hsin-Fang Chang (thru video)
Professor Jason Greenberger and
In his address, Rev. Canh showed a video of about 4 minutes of the great Hollywood actor Morgan Freeman when he visited Cardinal Thuong Tam Thanh at the Cao Dai Tay Ninh Holy See. At the same time, it was reiterated that Rev. Canh came to Missouri University twice, the first time in September 2012, the second in November 2017, both times he lectured on Cao Dai religion with about 200 students in attendance. Rev. Canh also encouraged any student who wanted to study more about Caodaism that he would help facilitate his/her research to go to Vietnam and to visit the Cao Dai Tay Ninh Holy See.
At 07:00 pm, the Cao Dai delegation organized a dinner party to thank all of the teachers for helping the creation of the EANRM class. In particular, Rev.Canh gave to Dean Signe Cohen a commemorative plaque and thanked her for her support to the course.
In short, Cao Dai religion is currently taught in Asia (Dhaka University, Bangladesh), Europe (University of Vienna, Austria) and now America (University of Missouri, USA)
Here are some pictures of the opening ceremony: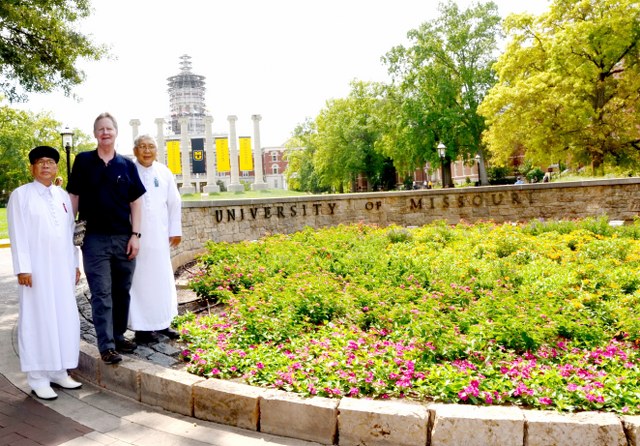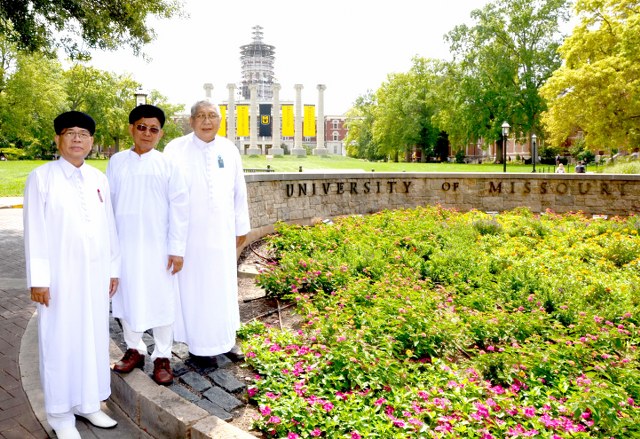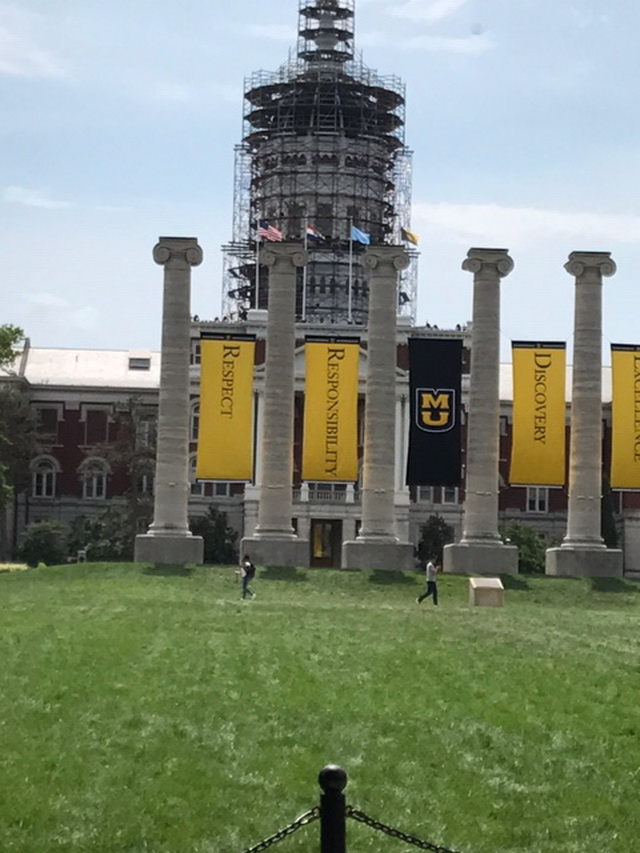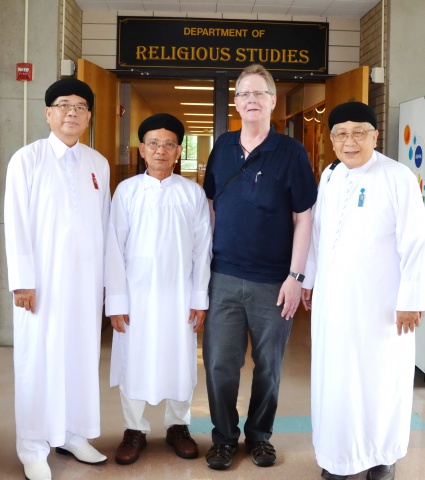 (from right) Rev. Canh Tran, Prof. Joe Hobbs, Rev. Tua Le and Tran Hoa Tham
Rev. Canh Tran and Dr. Signe Cohen, Chair, Dept. of Religious Studies, MU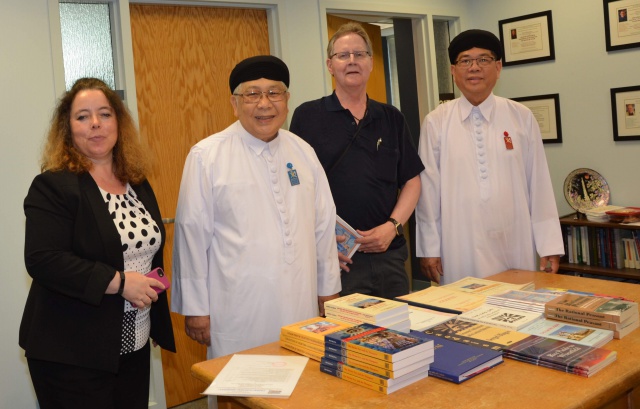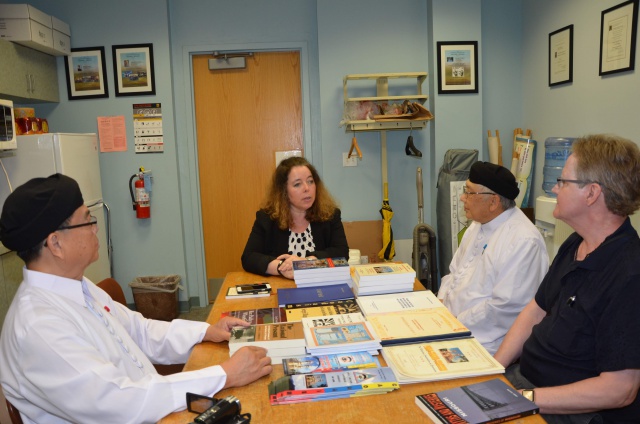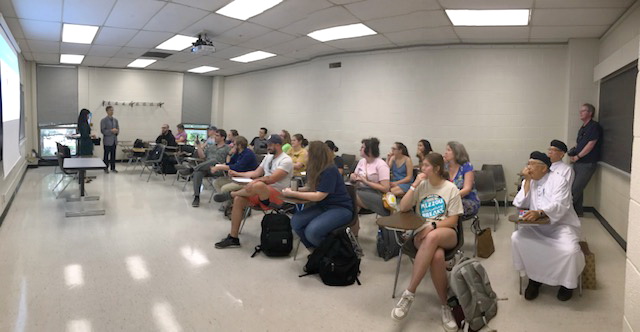 Overview of the EANRM class opening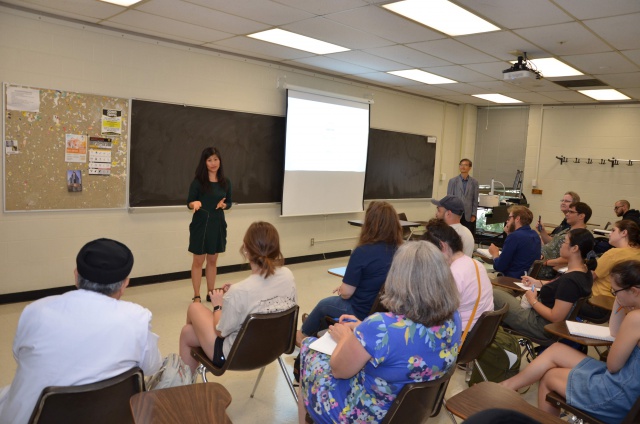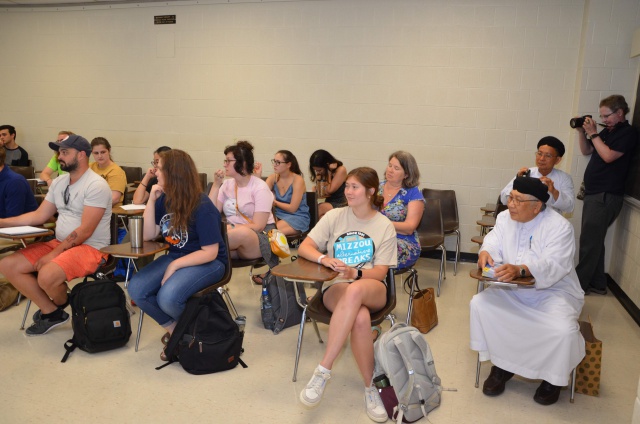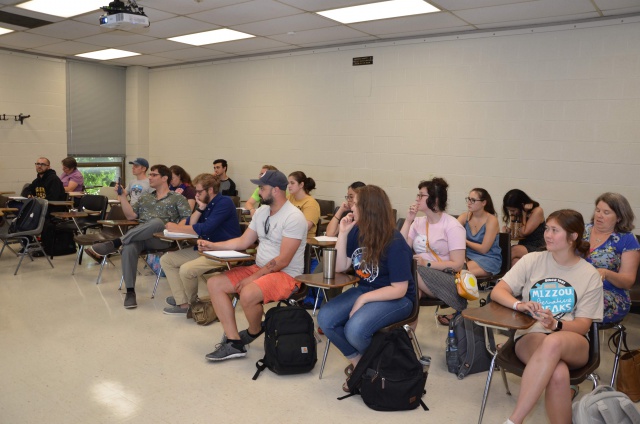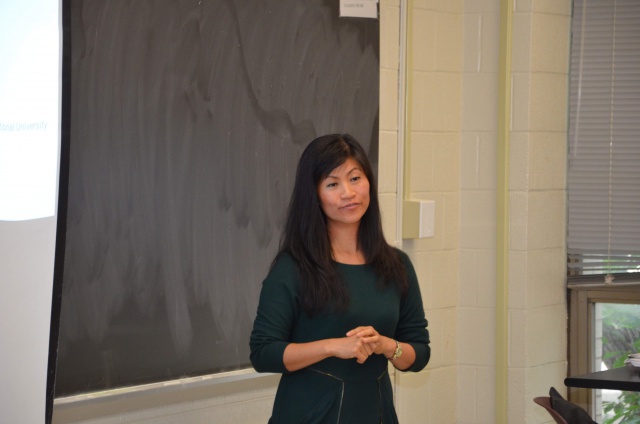 Prof. Ninh Thien-Huong (Caodaism)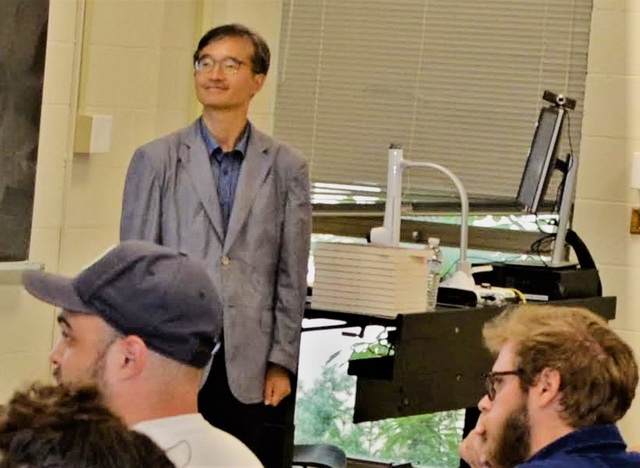 Prof. Kim Tae-Soo (Daesoon Jinrihoe)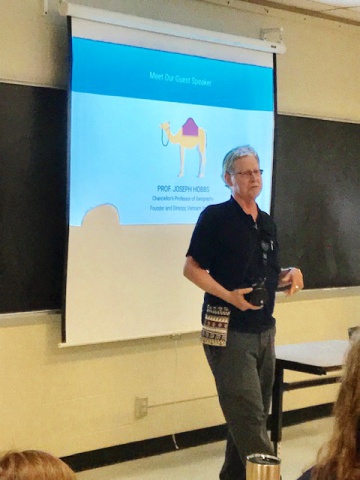 Prof. Joe Hobbs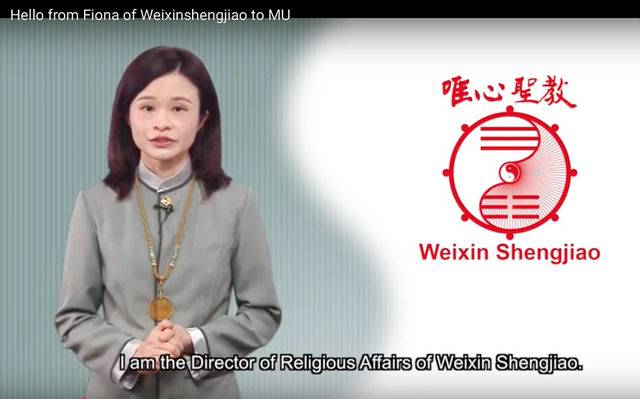 Prof. Fiona Hsin-Fang Chang (Weixin Shengjiao)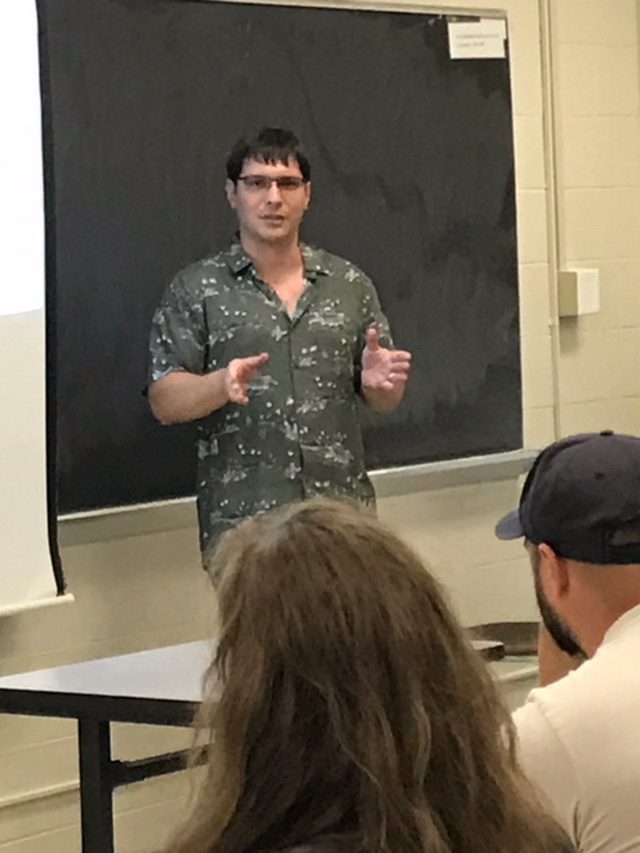 Prof. Jason Greenberger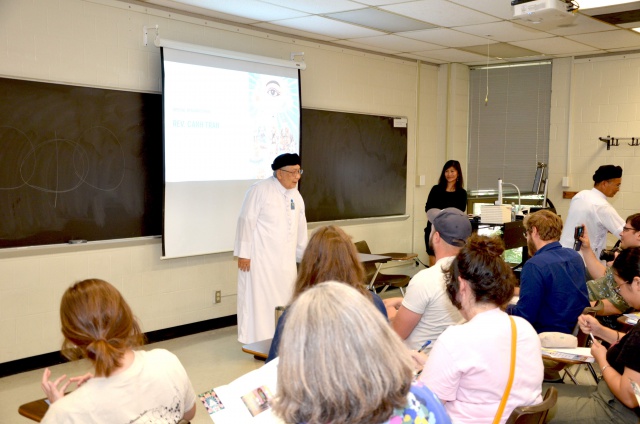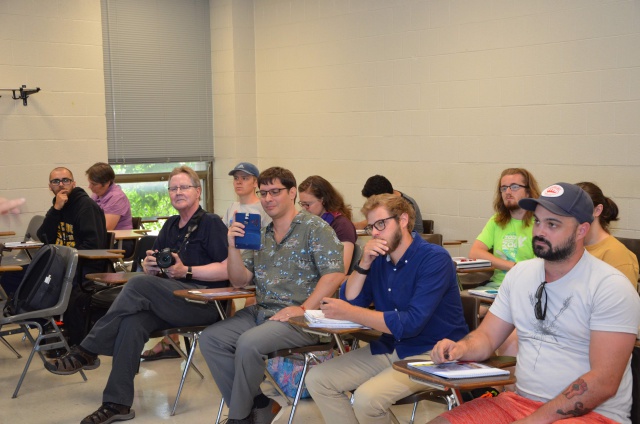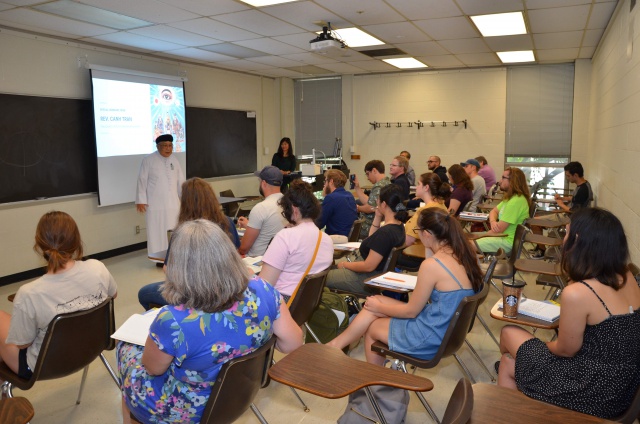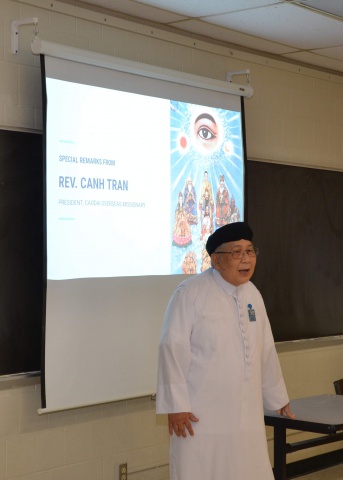 Rev. Canh Tran