ATTENDING ICAS CONFERENCE AT LEIDEN UNIVERSITY, NETHERLAND, JULY 15-19, 2019
ATTENDING ICAS CONFERENCE AT LEIDEN UNIVERSITY, NETHERLAND, JULY 15-19, 2019
Updated 2019-07-31 07:16:03
(Holland July 20, 2019 - Report by Sub-dignitary Tran Hoa Tham – Photos by Deacon Thuong Khoa Thanh and Tran Hoa Tham).
Undertaking the mandate of the Chief Overseas Representative of the Caodai Sacerdotal Council of Tay Ninh Holy See, the Cao Dai Delegation consisting of 5 people: Deacon Thuong Khoa Thanh (Nguyen Tan Khoa) and Mrs.Yvonne Nguyen of the Cao Dai Louisiana Parish, Sub-dignitary Tran Hoa Tham of the Cao Dai Southern California Congregation, and two Professors, Dr. Joseph Hobbs (University of Missouri, USA), and Dr. Ninh Thien Huong (Cosumnes River College, California), came to the Netherlands to attend the 11th ICAS Conference.
The 11th ICAS (International Convention of Asia Scholars) Conference is held at Leiden University, in Leiden City, Netherlands, from July 15 to July 19, 2019. This period brings together about 2,200 researchers and scholars from 75 countries around the world. Presentation topics are mainly related to history, culture, arts, humanities and religions, with nearly 600 topics presented.
Cao Dai religion has 2 topics presented:
1) Dr. Joseph Hobbs presented the topic: "The Holy Mother Goddess Festival of the Cao Dai Religion" (Đại Lễ Hội Yến Diêu Trì Cung))
2) Dr. Ninh Thien Huong presented the topic: "New Saint Victor Hugo and Asian Jesus: Korean and Vietnamese Religions at the Crossroad" .
In addition to the Cao Dai Delegation, Vietnam also has nine other Delegations belonging to Universities in Hanoi, Ho Chi Minh City and Da Nang. They attended with many presentations, and especially performed a show of traditional Vietnamese Ao Dai at the opening ceremony.
The 12th ICAS Conference will be held in Kyoto, Japan (Kyoto Seika University) from August 24-27, 2021.
Here are some pictures of the ICAS Conference: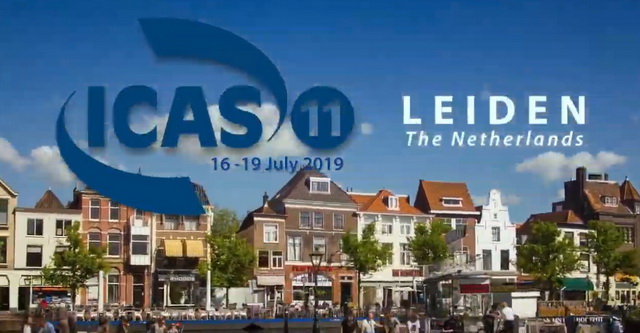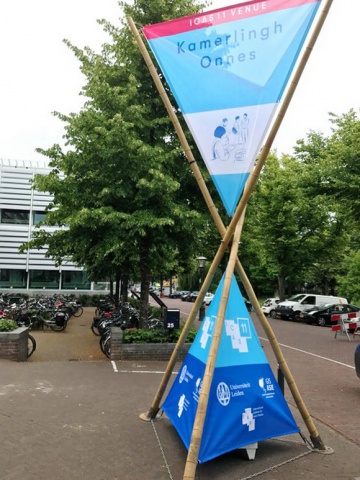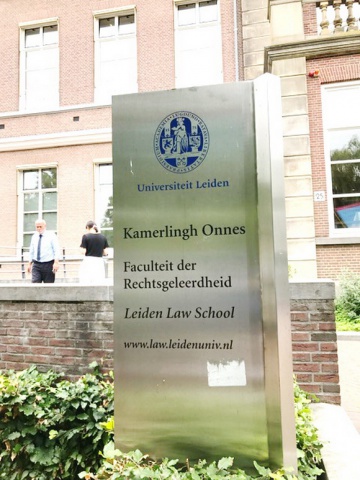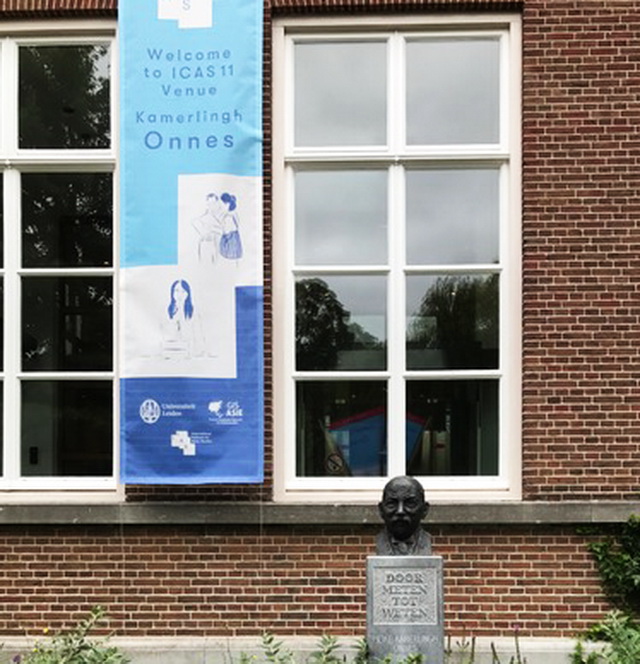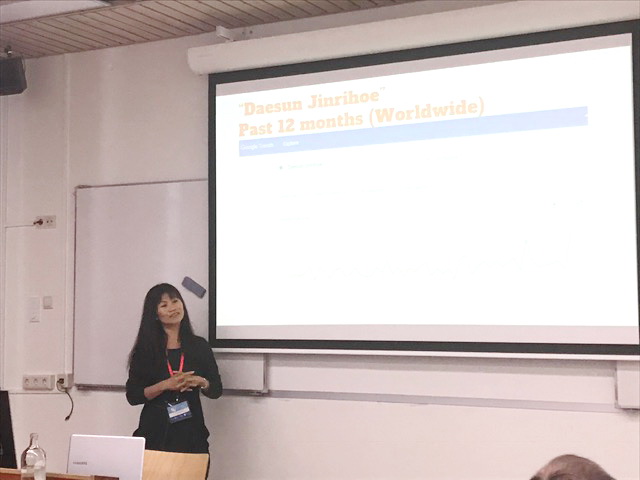 PROF. NINH THIEN-HUONG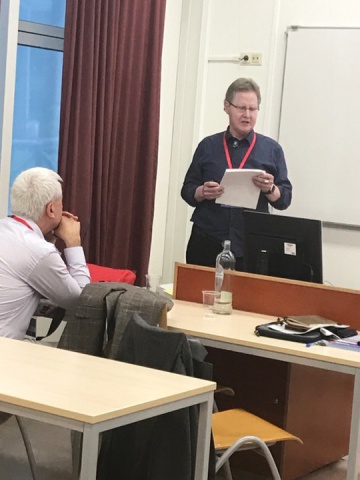 PROF. JOSEPH HOBBS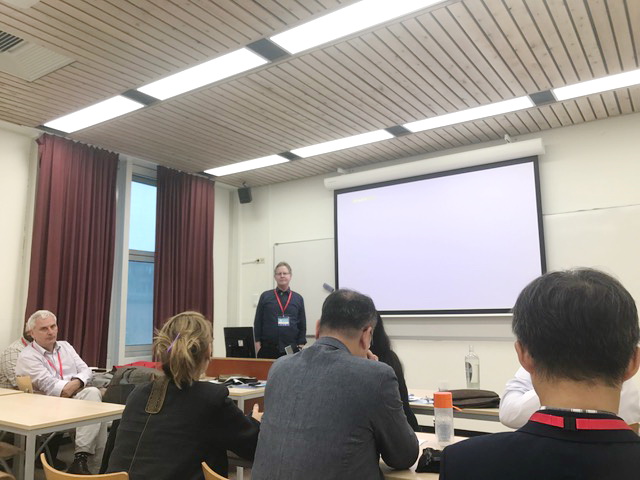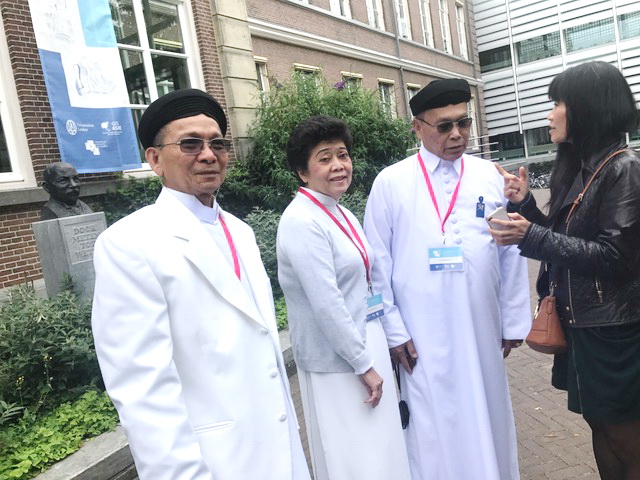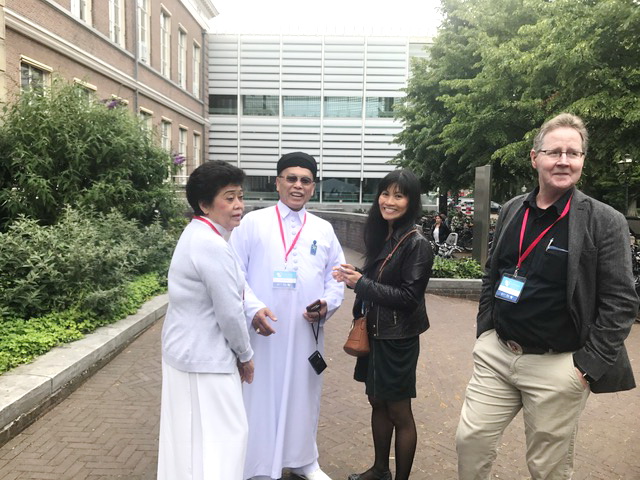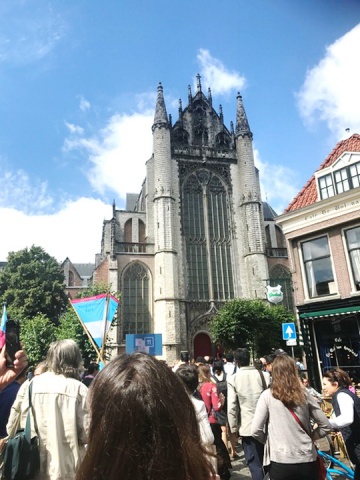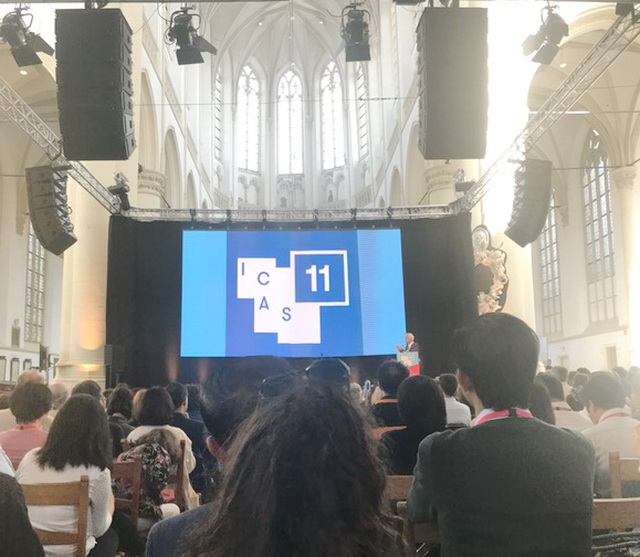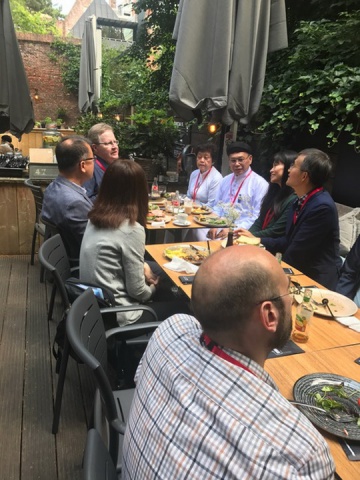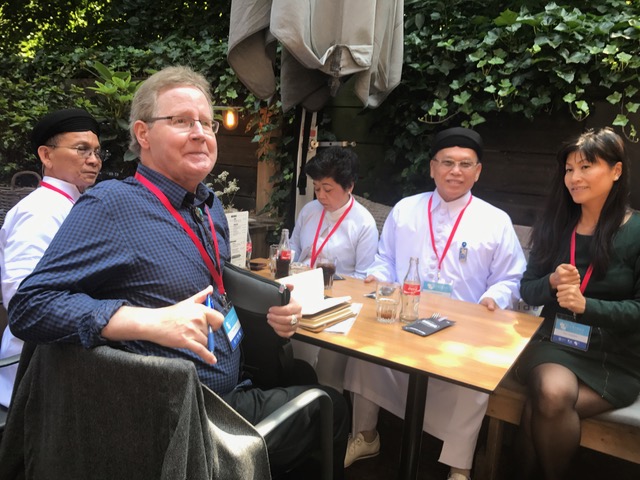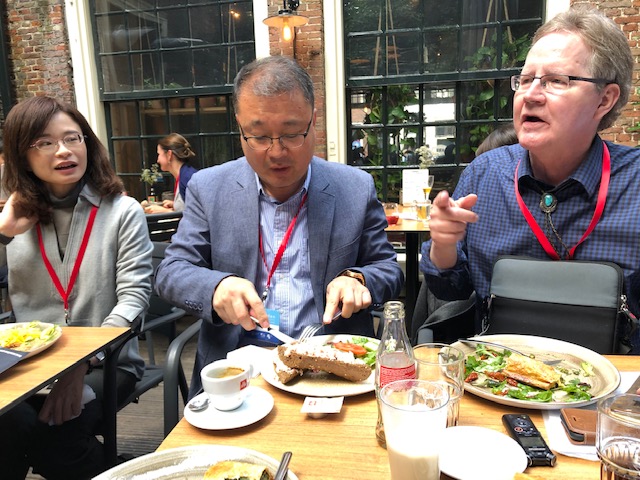 (FROM LEFT : FIONA CHANG (WEIXIN SHENGJIAO), PROF. LEE (DAEJIN U.) AND DR. JOE HOBBS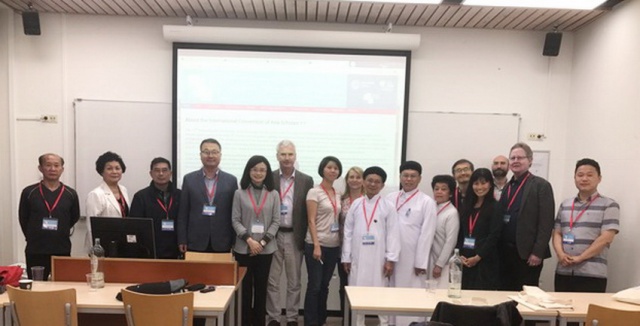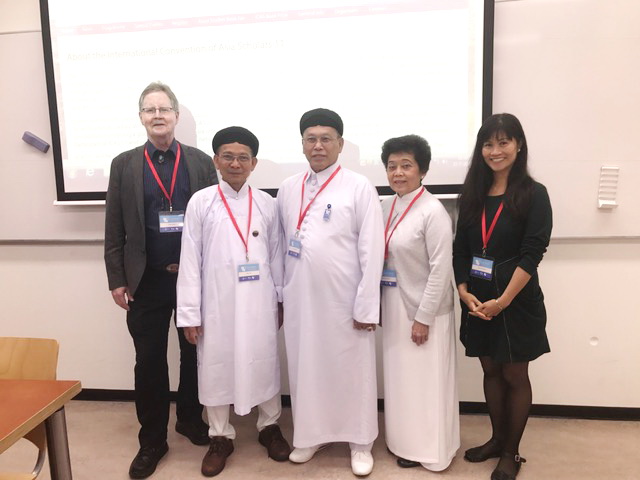 CAO DAI DELEGATION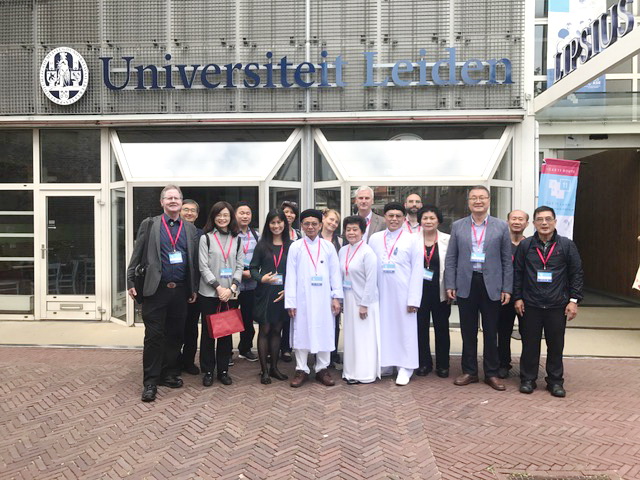 THE 3 DELEGATIONS TOGETHER : CAO DAI - WEIXIN SHENGJIAO - DAESOON JINRIHOE